Foldable phones or phones which have flexible screens that can be bent are the latest gimmick from smartphone companies. These foldable phones have been hyped and from Samsung to Philips most of the leading smartphone manufacturers have come up with their versions of the phone or are rumored to be working on their designs.Foldable phones will be thinner, probably have better battery life and the way you look at your apps would change. Check out the top foldable phones that you might possess in the near future.
Top 9 top foldable phones for 2020 
1. Samsung Galaxy Fold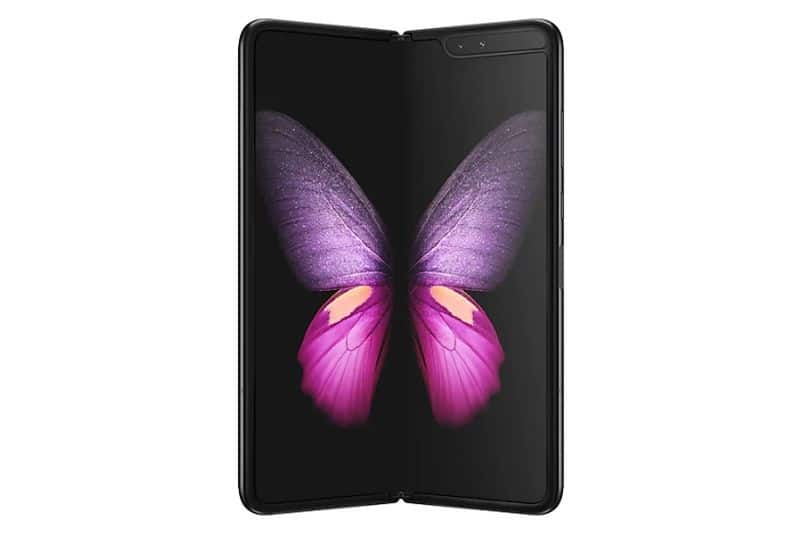 The Galaxy Fold is available now for approx. 2000 dollars. It has a 4.6-inch display when its folded and when you open it up it has a display of 7.3-inch tablet. There are as many cameras as you'd like, with one or two for every variation of size. There are triple cameras on the back, with a 10-megapixel camera on front. A depth camera and selfie camera are what you get in the tablet form.
After announcing its S11 and S20, Samsung made a smart move by coming up with a foldable phone. The Galaxy Fold is the most famous foldable phone and it was eagerly waited for too, as it was sold out on its first day of the preorders. As expected, the device allows you to move from the bigger screen to the smaller screen or vice versa seamlessly, with any content. 12 GB RAM, 4380mAh battery 512 GB storage, 7.3-inch QHD Dynamic AMOLED display inside and on the front, there is a 4.6-inch display on Super AMOLED screen. Basically, you can use the device as a tablet and a phone.
2. Samsung Galaxy Z Flip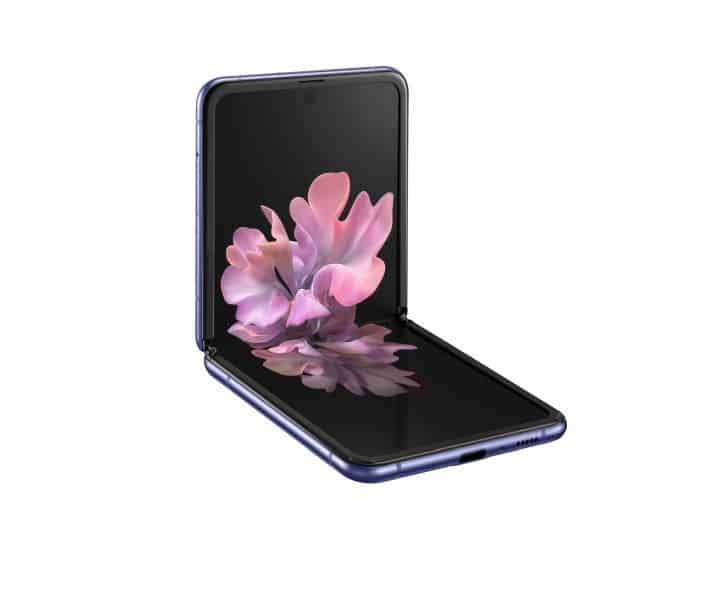 This is the second foldable offering from Samsung, but with much less specifications, and thus more affordable. It opens horizontally instead of vertically like the Fold. And the size is quite different too, as it goes from phone size to well, half its size. So, it is definitely not a tablet-phone, but a much smaller version.
When opened, the display is 6.7 inches and when it is folded, the screen cannot be seen but you get a small 1.1-inch display on which notifications etc. are displayed.Other specs – Snapdragon 855 Plus chipset, 8 GB RAM, 3,300 mAh battery and 12 MP dual lens camera. Adequate for most people, and bringing it within the reach of those who want a foldable phone but do not have a very high budget.
3. Huawei Mate X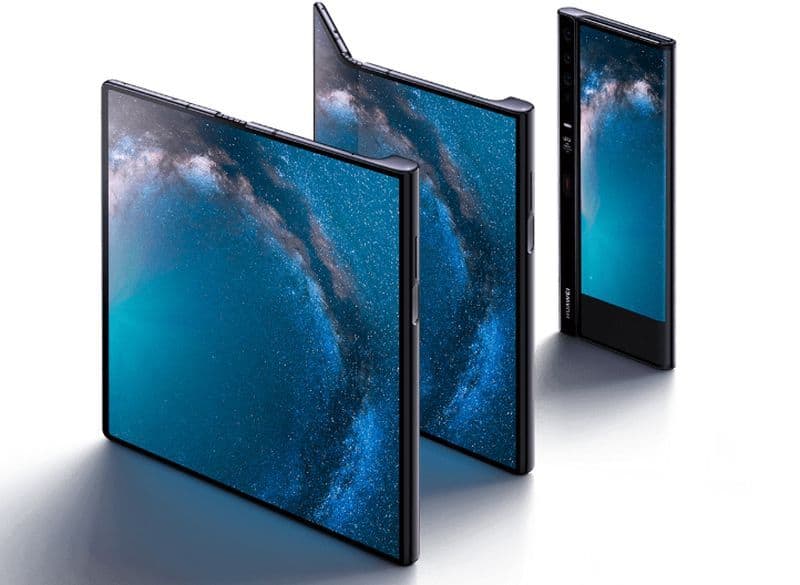 Huawei Mate X had a late release and that too only in China in the latter half of 2019. The concept of this foldable phone from Huawei is quite different from other foldable phones, as it has one screen which opens up into two. The bigger single size is 8 inches and when it folds then the screens are 6.6 inches and 6.4 inches in the front and back resp. The displays are therefore bigger than that of Samsung's Galaxy Fold.
The look of the phone is striking, as the screen wraps around handset's body, and has a cool futuristic look. It runs on Kirin 990 or 980 chipset, 4,500 mAh battery, triple lens camera, supports 5G and 512 GB storage and has 8GB RAM. The foldable phone Huawei will not be the only one from the company. The company has said that half of the flagshipsmartphones would be foldable in about two years' time.
4. RoyoleFlexPai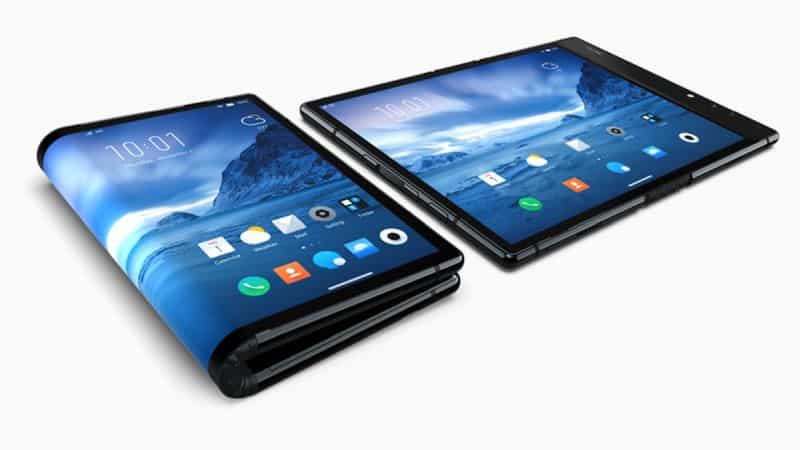 Image Source : assets.newatlas.com
RoyoleFlexPaiwas the first flexible/foldable phone which was released. It's only available in China currently, and it is quite expensive. Don't be in a hurry to import one right now, as it seems to be quite slow along with slow camera. The phone has a 7.8-inch AMOLED screen, runs on an OS called Water which is layered on Google Android 9.0 platform and has two cameras. What makes this phone special is that it is the first foldable to be released.
5. Motorola Razr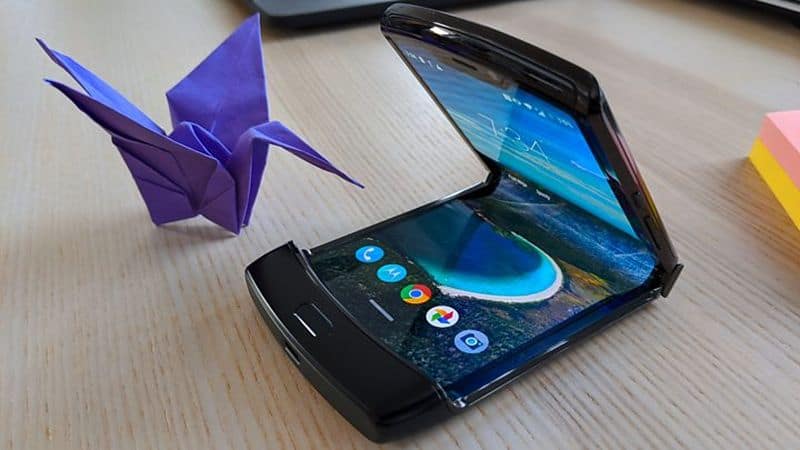 Image Source : ichef.bbci.co.uk
The Motorola Razr phone made waves with the dazzling colors and sleek designs when it first came out in 2004. The company, now owned by Lenovo has relaunched the Razr line in a new avatar. The phones are expected to ship out in the early part of 2020 and it looks as if the phone will live up to all the hype. It's thinner and sleeker than the other foldable phones available. It has a 6.2 inches screen, 16 MP camera, fingerprint reader and Android 9 Pie and the compact flexible phone has an intriguing look that is simply irresistible! This could be one of the best folding phones of 2020 undoubtedly.
6. Microsoft Surface Duo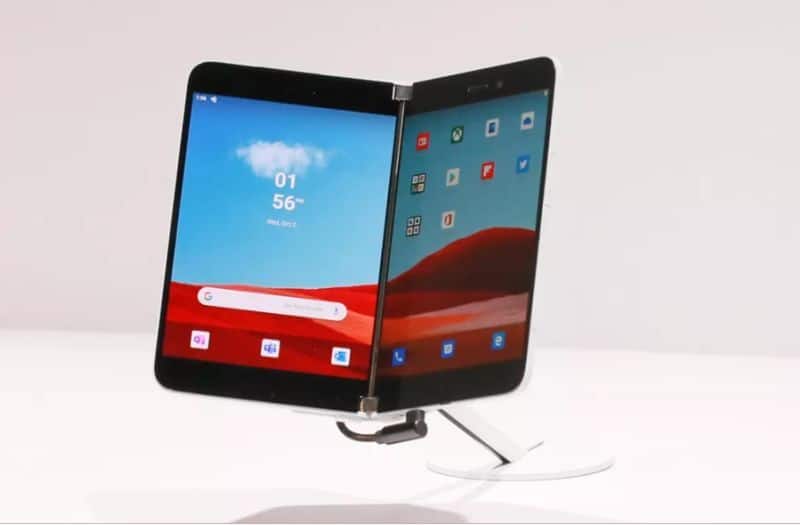 Image Source : cnet3.cbsistatic.com
This is a phone which is not a phone according to the company, but it looks and does everything that a phone does. It will run on Android and is dual screen device which can be flipped at 360 degrees. You'd be able to run different apps at the same time, and can make calls, which is we're putting it on this foldable phone list.
7. TCL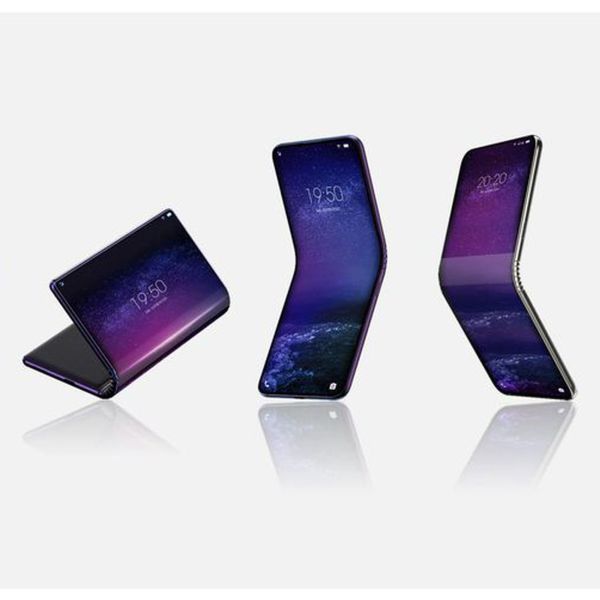 Image Source : cdn.vox-cdn.com
You might know TCL better from the other brands of the company, Blackberry, Palm and Alcatel. The Chinese company is best known for affordable televisions. It's also working on several affordable devices which included two phones, two tablets, and an incredible flexible phone that can be worn around the wrist.
All the foldable devices from TCL would have flexible AMOLED display which would bend due to the 'DragonHinge'. The company has named the folding tech 'DragonHinge' and patented the tech. This hinge allows the screen to fold outward and inward, which is a step higher than other foldables.
8. Nubia
Image Source : cdn.mos.cms.futurecdn.net
Nubia is the associate of Chinese phone manufacturer ZTE and the concept of the foldable phone was given a little tweak by Nubia to create the Nubia Alpha. It is the cheapest foldable to date and it looks exactly like a smartwatch as it wraps around the wrist. The 4.01-inch display is what makes it different from a smartwatch.
What makes it more amazing – gesture control and water resistant. You'd be gesturing left and right to remove notifications and such. The 5 MP camera can record videos up to 10 seconds long. Some drawbacks – less app support, and does not have internet browser, Google or Instagram. So, if you're content to just make calls and sends SMSs then this phone is just right for you.
9. Xiaomi Dual Flex /Mix Flex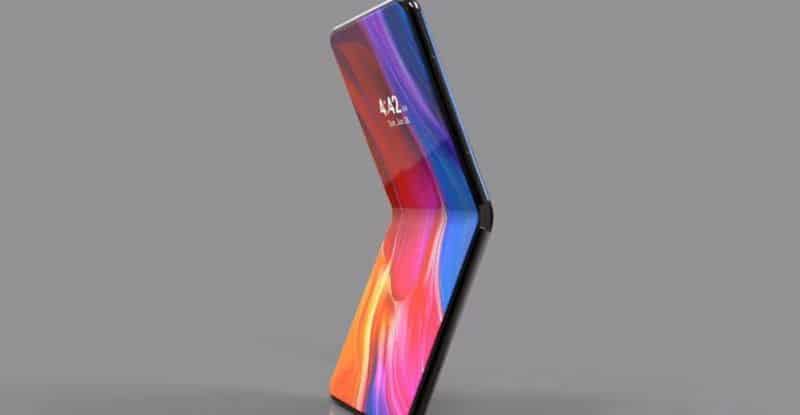 Image Source : xiaomitoday.com
Xiaomi, the Chinese phone manufacturer introduced the first foldable from the company on social media, more specifically, on Weibo. Unlike the other foldable phones, Xiaomi's foldable phone can be folded into thirds as the phone can be folded from both the sides.
Xiaomi's President Bin Lin said that the design was beautiful yet practical, and merges the phone-tablet experience perfectly. The specs or the pricing is unclear as yet, and the name could be either Mix Flex or Dual Flex. If you are really into foldable phones, you can go for Xiaomi as it might be one of the best folding phones of 2020.
Upcoming Foldable Phones
1. Google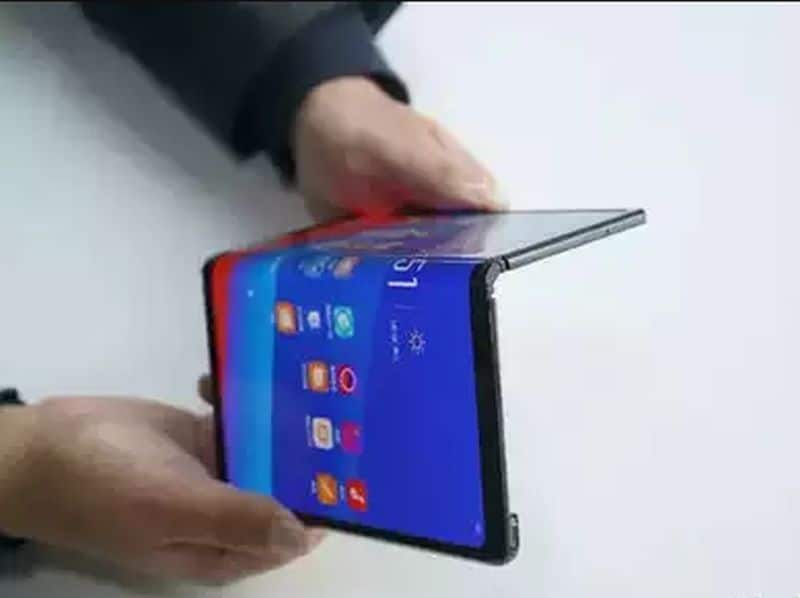 Image Source : static.langimg.com
In December 2018, Google filed patent application for a flexible/foldable device. The patent was for foldable display of computing device which has a back-stiffening layer, transparent front plate layer, transparent cover window layer, OLED display layer and so on, which all sounds like a patent for a foldable phone/device. In May 2019, Google did confirm that it has been in the process of prototyping the folding technology, but it did not see a case for flexible screens as yet.
But Google is developing software to support foldable phones with the Android platform that other phone companies can use. It can be safely predicted that Google may jump onto the bandwagon of foldable phones in the future, as all the major companies have done so, and it might be necessary to develop a foldable to stay relevant in the market.
2. Apple foldable phone
Image Source : macworld.co.uk
Apple has been filing for patents for clamshell phone with foldable body and display. The company has filed for this foldable feature for over eight years now, since 2011. This had ignited the rumors of an iPhone which could be flexible but as usual, Apple has not revealed any details. So as of now, it's only rumors but there might be a foldable phone in the future, but then again, maybe not!
3. LG foldable phone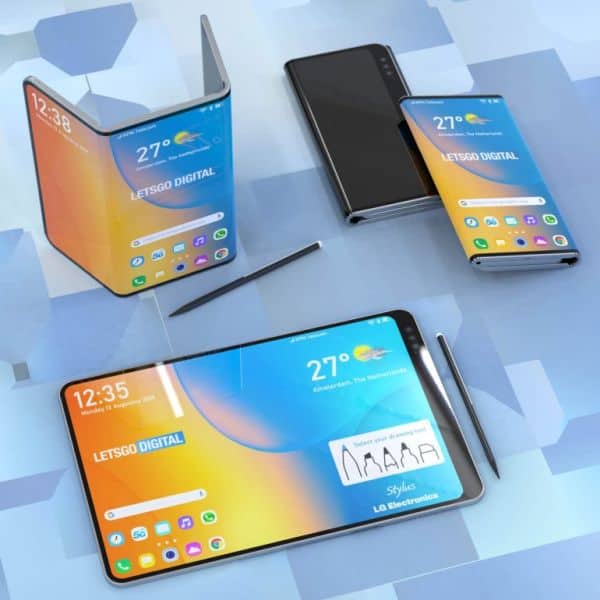 Image Source : boygeniusreport.files.wordpress.com
LG has admitted that there would be a foldable phone from the company. It seems to be waiting for more content to be developed which can work in the different ratios, as foldables require, and this would actually make the phones affordable and within the reach of many people. This means more sales and more profit for the company. Meanwhile, the LG has launched the LG Dual Screen, which can clip onto LG V50 ThinQ and LG G8X ThinQand act as second screen.
4. Vivo iQOO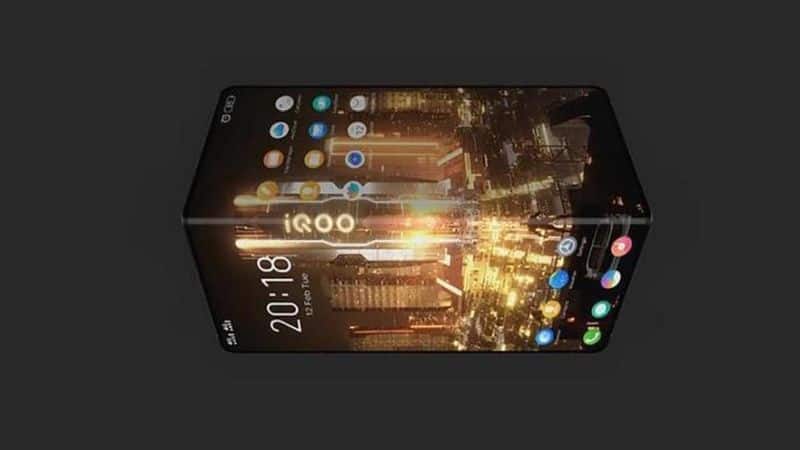 Image Source : secureservercdn.net
The iQOOis Vivo's sub-brand to get into the foldable market. There is some time still left for the phone to be launched but it is expected to be cheaper than most other flexible phones out now.