Health and fitness are paramount in this stressful age, and technology is here to aid you in this craving. Wearable technology is now penetrating into the fabric manufacturing sector to provide consumers with smart means to keep check on their health. This new kind of technology is aided by micro-sensors embedded into the fabric itself which does all the analysis of vital body functions like heart-rate or temperature.  
What's the hype about?
Wearables that can track your body's vital functions are very much in trend. The development of embedded electronics that are flexible and thin can be incorporated right into the fabric of clothing, thereby increasing the possibility of developing smart active wear and health-monitoring clothing.
DuPont Microcircuit Materials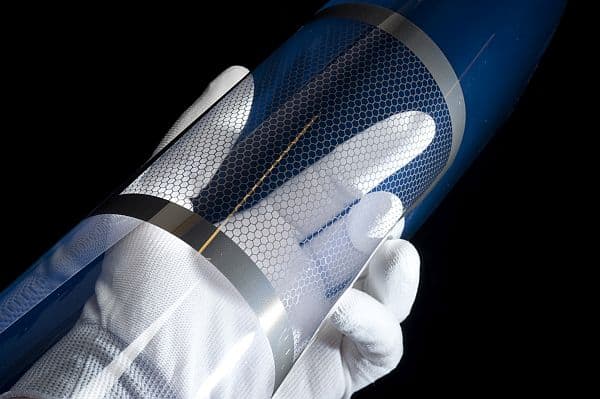 One example of textile embedded with electronics is the DuPont Microcircuit Materials that can be printed on the textile for smart active wear. It has thermoplastic polyurethane films printed with this material and bonded on the inside of the fitness shirt to do all the fancy health tracking. As a basic material that can be used for the manufacture of shirts, the DuPont Microcircuit has opened the arena for several vendors who can access the basics of technology to craft their own wearables through this fiber.
Ralph Lauren Polo Tech shirt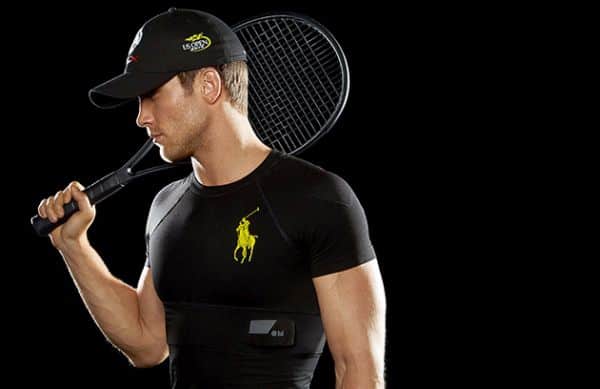 Yet another example is the Ralph Lauren Polo Tech shirt that debuted at the 2014 US Open competition. The shirt is embedded with electrocardiogram and breathing sensors which track the biological, as well as physiological data. After that, this information is stored in a black box that captures moment and direction of the wearer. This information is then reflected in an app through understandable graphical representations.
DoCoMo C3fit IN-pulse smart shirt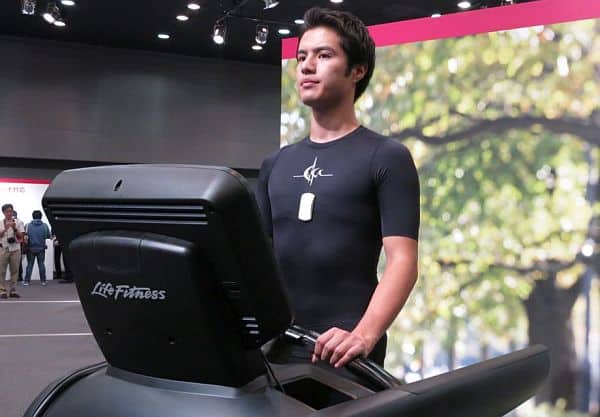 DoCoMo realizes this and have taken the leap forward to develop the C3fit IN-pulse smart shirt that uses nanofiber e-textile. It measures heart-rate of the wearer very accurately to give a precise analysis of health.
Smart sensing digital shirt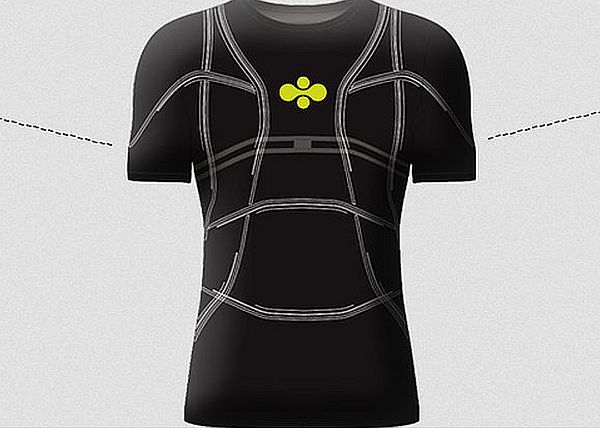 The Smart Sensing Digital Shirt is fitted with sensors like accelerometer and altimeter that facilitates temperature sensing, sleep analysis, heart rate, speed or acceleration. This shirt can be personalized to the user's needs by incorporating new sensors and indicators.
Is it a reliable wearable technology?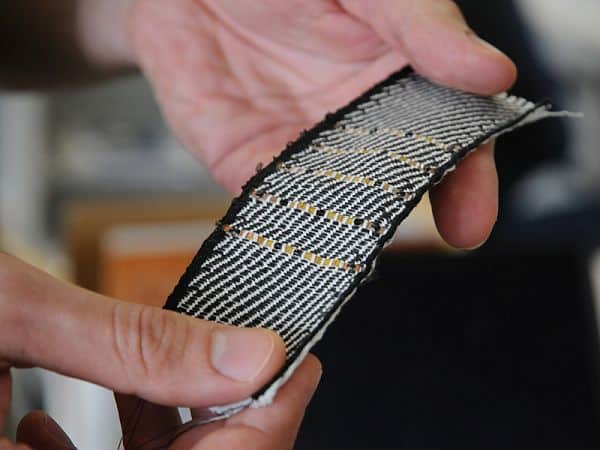 Since this technology is very much in its early stage, therefore there are some questions regarding its credibility. However, the nano-sensors are embedded into the fabric and stay in close contact with wearer's body, therefore the analysis done by the wearable is quite reliable.
What experts say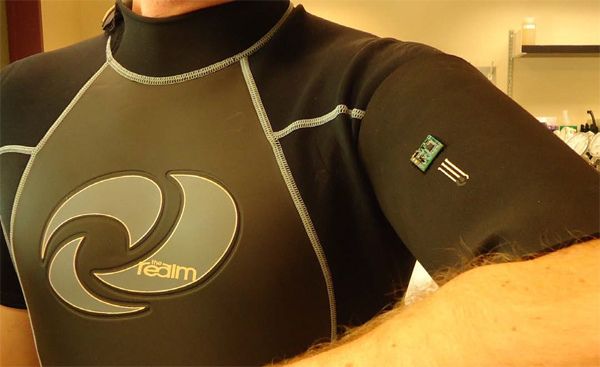 The experts in the field of wearable technology believe that the wearable technology shirts weaved with smart fabric are going to continue on the growth path. As the wearable sensors are getting smaller, thinner, lighter and flexible, the prospect for smart fabric being commercialized is quite possible in the coming years. The consumer is going to like the fact that the attire they wear during their fitness regimes also does biometric analysis for them.
Health indeed needs wealth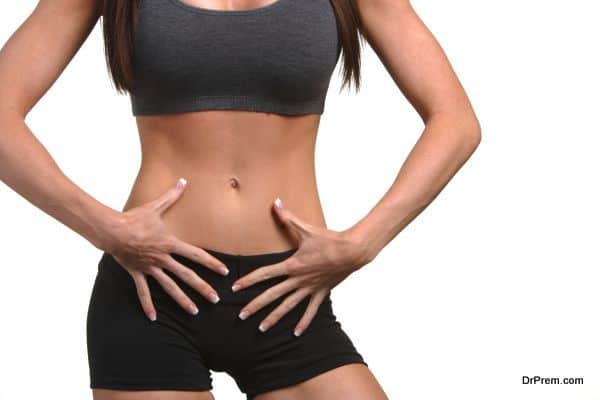 Since all these developments are in their prototype stage and only a handful are approaching their final product development stage, they all are a bit too expensive for the common user. It will take some time before such kind of wearables to get into widespread use as currently they are only being tested with athletes.
Summary
Shirts and similar apparel embedded with flexible sensors surely puts health and fitness in good light. The data collected from these sensors is much accurate and gives better control and a much deeper insight into the user's health. And, of-course, they have the advantage of being an urban attire that appeals to everyone.