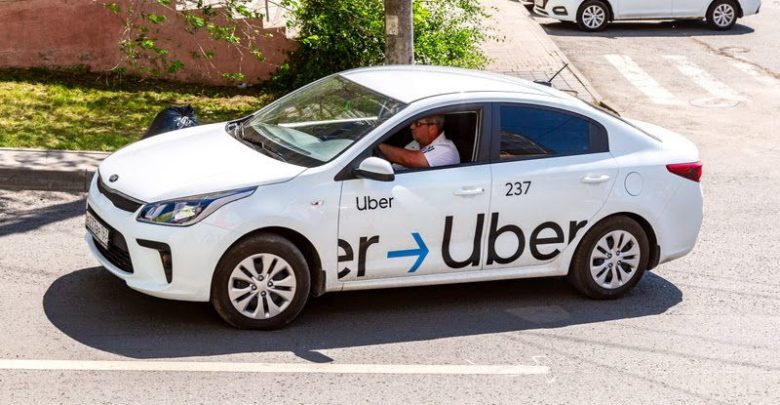 Technology has brought forth a huge wave of change which has luckily encompassed the transportation industry. In the last five years, the dependence on taxi has decreased across the world as on time car rental services have entered the market with their user friendly apps. Previously, getting a taxi or rental car during travels and even in one's own city used to be a big headache. But now the only thing we need to have for calling a cab is a smartphone app.
Image Source : NewIndianExpress.Com
Some days ago I found a Tweet by a young lady named Sandy who recounted how she had a memorable experience of traveling using Uber. She mentioned that her driver Mohit Rao had a MBA degree from Leeds University and earned more by driving for Uber than he did by working at Ernst and Young. This shows how the world is changing and laborious services are becoming more fulfilling in terms of both job satisfaction and monetary benefits for the workers.
Trustworthy and reliable services
Taxis in India and abroad have a knack of saying 'No' to passengers according to their convenience. App based transportation services like Uber have changed the scenario for better. I had to use the service of Uber recently during my visit to Europe and every time I booked a cab I got impeccable service exactly on time. This helped me reach my destinations without getting late and keep my appointments.
Easy on the pocket
Image Source : AbcNews.Go.Com
Uber's service is now available in some of the metros of India like Mumbai, New Delhi, Kolkata, Bangalore and Hyderabad. The charges in every continent are different but the good thing is that anyone can easily afford it. I believe that young corporate workers and even students will be able to hire Uber whenever they need. May be it is this mass appeal of Uber which has helped it in becoming a transport brand to reckon with in Europe, Asia Pacific, Middle East, South America, Africa and around 125 cities of North America. The money has to be paid through the app so there is no bargaining required. The taxi drivers charge unbelievably high sums if they can gauge the urgency of the travelers. However, with Uber and other similar services there is no chance of getting robbed.
Educated and happy drivers
Being an Indian, I have a fair idea about the transportation crisis experienced by the Indian citizens. Haggling with taxi drivers at peak office and college hours is a regular nuisance faced by thousands of people. The educated drivers working with Uber are comparably well behaved and they are not allowed to ask money from the passengers. The local police station knows about their details and the cabs are integrated with latest technology so there is a heightened amount of surveillance and security. Another new trend that I noticed is that fairly educated young Indian men are joining the Uber brigade. They can work for as many hours as they want and there is never any dearth of work as Uber is run by a well organized and regulated system.
The future of world transportation will be shaped by simple transportation apps that lets one hire cars wherever they are. This vast change in the transportation industry is going to create thousands of new well paid jobs and help in the betterment of our infrastructure.