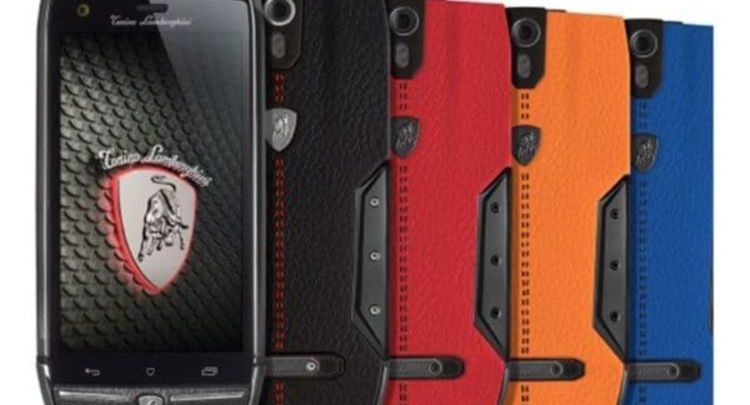 Do you want to leave someone floored with a branded smartphone? Now, you can do that with the cool offering from Tonino Lamborghini Mobile. The company has very recently launched its 88 Tauri handset globally. You may not need to impress people with another accessory if you are carrying this Lamborghini nameplate in your hand.
Appearance –

Tonino Lamborghini 88 Tauri is a mobile handset with a steel and leather frame. This dual-SIM Android device reflects a stylish and tough appearance. You may find it as a mix of luxury and technology. The device comes unlocked for people who keep traveling internationally. It has a 5-inch HD display with a resolution of 1080×1920 pixels.
Tonino Lamborghini 88 Tauri in equipped with a 20 MP rear camera that is amazing for image and video shoots, as well as for doing video chats. You can also take wonderful selfies using its 8 MP front camera. Every piece has been carefully designed by hand. You are given a unique number for your own device. Additionally, you receive a good choice of five attractive colors for its high-quality leather frame. The device is available in black, steel silver and gold finish.
Performance —
This touchscreen handset not only looks luxurious, bur also offers a great performance. With a 2.3 GHz quad-core processor (Qualcomm Snapdragon 801), Tonino Lamborghini 88 Tauri also offers 3400mAh battery capacity. Thus, you can be assured of a decent battery life and processing speed. However, you may not be able to remove the battery.
This gadget has 3 GB of RAM, and it runs on Android OS.You may expand its storage capacity up to 64 GB using a microSD card. It is also able to connect to any mobile network available across the world. Overall, it is a sturdy performance gadget.
Ease of use —
Although the handset has a tough appearance, it is not tough at all to use it. It has simplified almost all regular features for a consumer who is involved in frequent travel. Thus, travelers now have a trendy gadget that is easy on hands.
Reputation —

Tonino Lamborghini Mobile has a good reputation in the audio products market. It should be noted that this brand is in no way connected to Lamborghini automobiles that are now handled by Volkswagen. The company has always strived to attract the consumers through its quality rather than volumes. Thus, you can be sure of receiving high quality in its mobile handsets too.
Value for money –

Including the shipping costs, you will have to pay a whopping amount of $6,000 if you want to tag yourself with this unique and luxurious branded device. Well, the price should not bother you if you are a high-end consumer who believes in owning signature items.