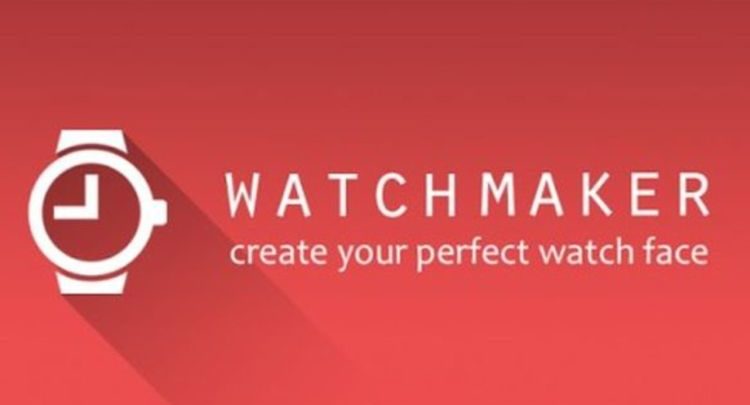 If you want to customize your Android Wear watch face, then you may now give a try to the WatchMaker Premium Watch Face app. This app can give a fresh look to your Android Wear smartwatch anytime you want.
Appearance –

The WatchMaker app offers an unlimited selection of Android Wear watch faces that can help you design your smartwatch in a desired way. The app not only gives you access to its in-built watch faces, but also allows you to download thousands of watch faces from trusted third-party sites. Using this app, you can also display a calendar, reminder, weather at your location or even the Wi-Fi status on your watch face. There are several useful features in WatchMaker that can remove your need for additional apps. With a friendly design, this app is great for all types of users.
Performance —

WatchMaker is compatible with all your Android devices running the Android version 2.3 and later. The app can be used to customize faces on several branded smartwatches, including Motorola 360, LG G Watch, LG G Watch R, Samsung Gear Live, Sony Smartwatch 3 and ASUS ZenWatch.Since it has been built with a 2D OpenGL games engine, it is highly efficient when we talk about its performance.
Ease of use —

The app is simple to use. You can easily customize your settings on the watch face using the features of this app. It is also simple to create and download watch faces.
Usefulness —
Now, it is a fun and convenient task to change your Android Wear watch face anytime you want. WatchMaker lets you design your watch face using various brilliant options. On a single button press, you can receive the default watch face that can be customized according to your choice.
You may not only add animated GIFs using this app, but may also add the 3D gyroscope effect. Whether you want to set up the sunrise, sunset or moon phases, this app allows to do it all easily. It additionally lets you set countdown to an event, alter the size and placement of an indicator or card, choose an interesting text effect, add flat shadows, set battery and Wi-Fi widgets, display a compass, and change a specific hue. There is support available for multiple time zones and you may also alter the style of time display.
Value for money –

It is a must-try app, as it does not cost anything. However, you can unlock premium features only after a paid upgrade.