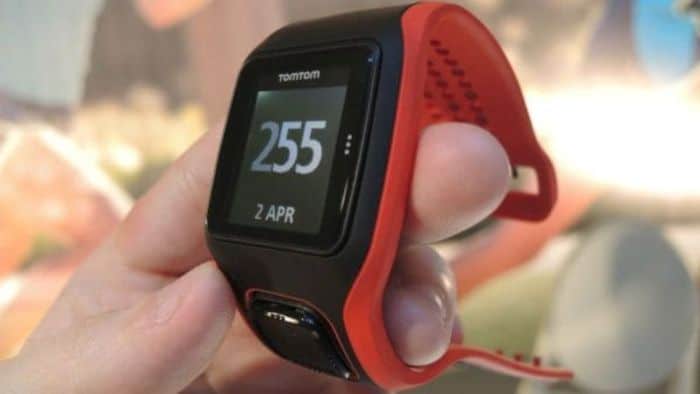 TomTom has recently revealed its seriousness about fitness and heart health maintenance by launching its specialized cardio smartwatch called TomTom Runner Cardio. Since it is also available in its multisport tracker version, it can actually raise the heartbeats of its competing brands. Check out the pros and cons of thespecialized run-tracking device.
Usefulness
While you may have seen or used the previous running and multisport trackers from the company, it has now been adding more value for its users by bringing out the cardio versions of its watches. TomTom Runner Cardio is one such device that has an in-built monitor for heart rate.Thus, you may not only track your general fitness during running, but may also keep a good watch on your heart rate in a pretty accurate manner.
The device gives you real-time count on your steps taken, calories burnt, running pace, time, speed, and distance covered. Further, its heart rate monitor helps you run in your optimal heart rate zone. It keeps you alerted on speeding up or slowing down while you are doing an easy, endurance, fat burn, speed or sprint training. Therefore, it is of great use while you are on a run.
Value for money

While the cardio watch is easily usable and offers superb performance, it is expensive at a price of $220. Several users would desire more value out of it at this price tag, especially when the competition is so high in the fitness trackers market.
Appearance

Look wise, TomTom Runner Cardio is cool and casual. Its bright colors and design are most suitable for running enthusiasts, but cannot fit a formal setting. While the in-built heart rate monitor makes this device a little bulky, it is still comfortable to strap on. The size of the watch does not interfere in your training. Talking about its functionality features, these are simple to operate, as the menu is well structured in grids.On the screen, you can see clear graphics that show you the details of your run in each time zone.
There are also features to compare your previous runs with the new one on varied parameters. Additionally, your fitness goals and progress are all displayed in an organized manner. The device gives you several options like interval or lap setting to improve your training. The overall look and feel is decent in this cardio watch. It appears durable and tough.
Performance

The device works nicely on the GPS technology. It also synchronizes wonderfully with your iOS mobile device and the TomTom MySports app. Thus, you can anytime share your run stats on external apps and running websites. The best thing is that the synchronization can be done wirelessly via Bluetooth. However, the GPS does not lock properly at all times. Still, you will not face any problem while tracking your activity outside your house or inside on a treadmill. Regarding the battery life, you can easily stretch it up to eight hours with heart rate monitoring and GPS on.
Ease of use

It is very easy to use TomTom Runner Cardio and to receive details of your running metrics in a precise way. Through its motivational alerts, it becomes easier to reach your training goals and improve your health on a constant basis. You can also access its real-time information whenever you want. It is a comfortable and easy-to-wear gadget with which you will not require to strap on any other heart rate monitor. Navigating the menu is also simple, as you receive a single-button control in TomTom Runner Cardio. Finally, you can safely wear it while swimming, as it is waterproof up to a depth of around 50 meters.

TomTom Runner Cardio is a highly accurate device when it comes to heart rate and running fitness tracking. Still, it is costly for its available features.