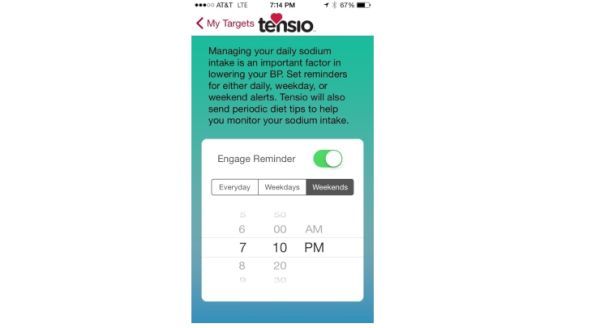 Designed by Humetrix, TENSIO is a health app that helps people with high blood pressure. The app monitors the way certain medications and patient's lifestyle affect his or her blood pressure. It also keeps a check on their exercise schedule and weight gain or loss and measures the effects on blood pressure. The tracked data and progress of the person can inform them about the way they should go about improving their lifestyle to stay healthier.
TENSIO app and its specialty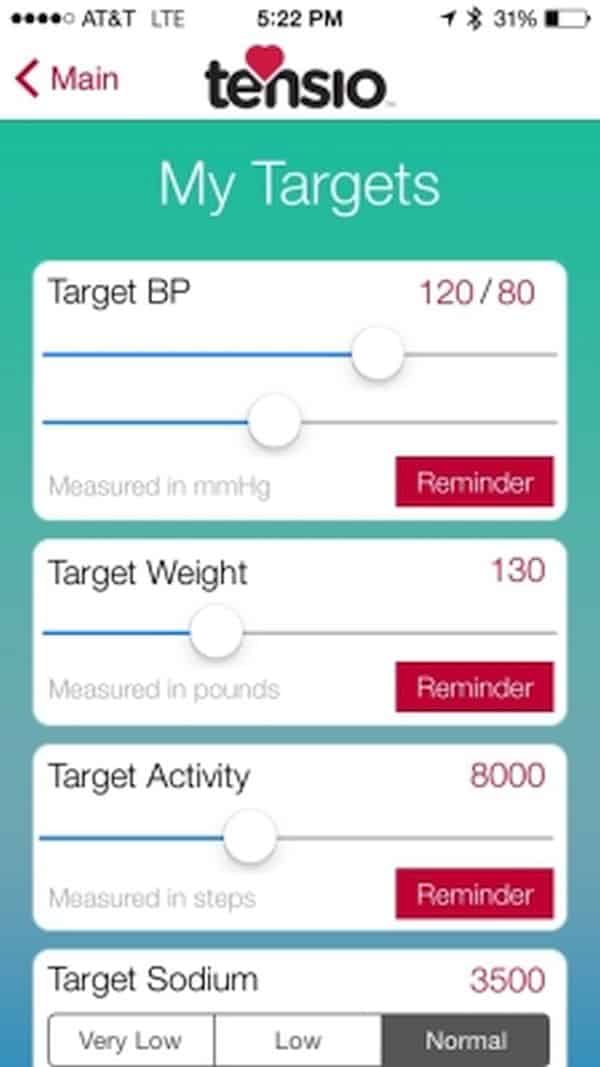 Image Source : IMedicalApps.Com
This condition-specific app that measures multiple factors related to high blood pressure. If the person has knowledge of these factors and their connection with their condition, then they can easily discuss these with their physicians. This not only helps them control their high blood pressure and weight, bur also allows them to improve their food habits and activities. Using the app, patients can also set reminders so they do not forget the timings of medication.
Further, the app works in integration with gadgets compatible with Apple HealthKit. This automatically provides the app all the data related to a patient's medical history, as well as their medications and condition. Thus, it becomes easier for the app to guide them regarding their foods, medications, weight checks, and workouts. Custom alerts and message are also sent to the user's smartphone so they remain aware of their blood pressure levels and can approach the doctor if requried.
The app design and functionality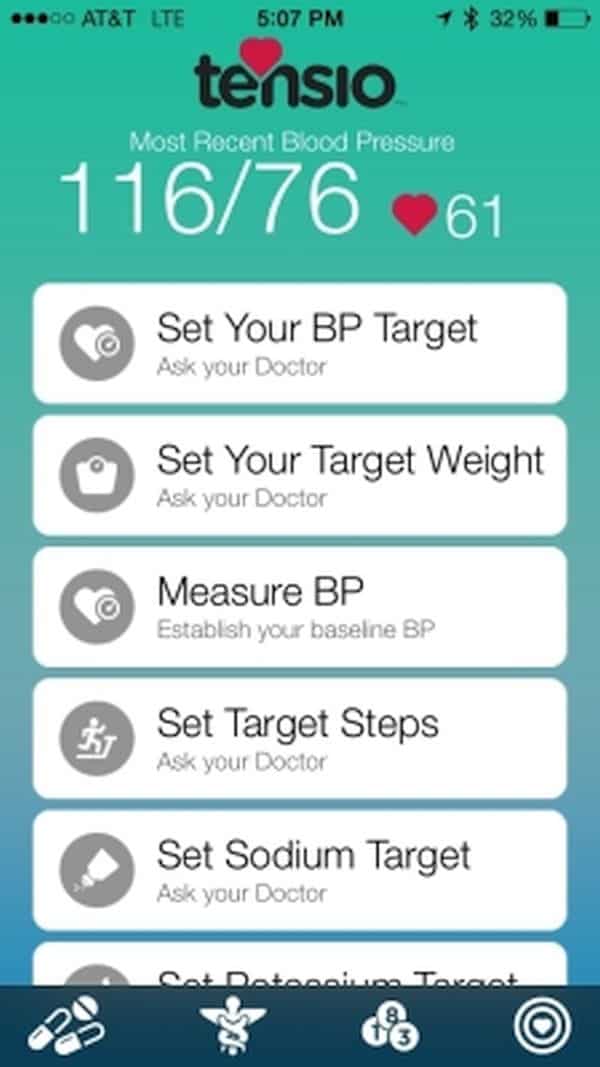 Image Source : IMedicalApps.Com
TENSIO is a very easy and simple to use app. When you open this app, it shows you the main screen directly. You can see the latest readings of blood pressure and heart rate. There are varied tabs that give you different kinds of alerts. On initial login, the app may ask you for goal setting related to your blood pressure, step count, and sodium consumption. You can obviously set these targets after a consultation with your personal physician.
The app also lets you set your custom reminders so you remain aware of your condition from time to time. However, it works best if you synchronize it with the compatible Apple app. Else, you will not be able to enter your blood pressure manually in it. It is also slightly complex to do other entries in this app. However, a useful design feature is its tips provided to manage a patient's hypertension.
Its medical intelligence works nicely according to the custom data of each patient. Still, one should follow doubtful suggestions after consultation with the doctor. The app is helpful for the basic monitoring of your high blood pressure so you can have things under your control. It works quite efficiently when you use it on iPhone 5 and higher.
The overall experience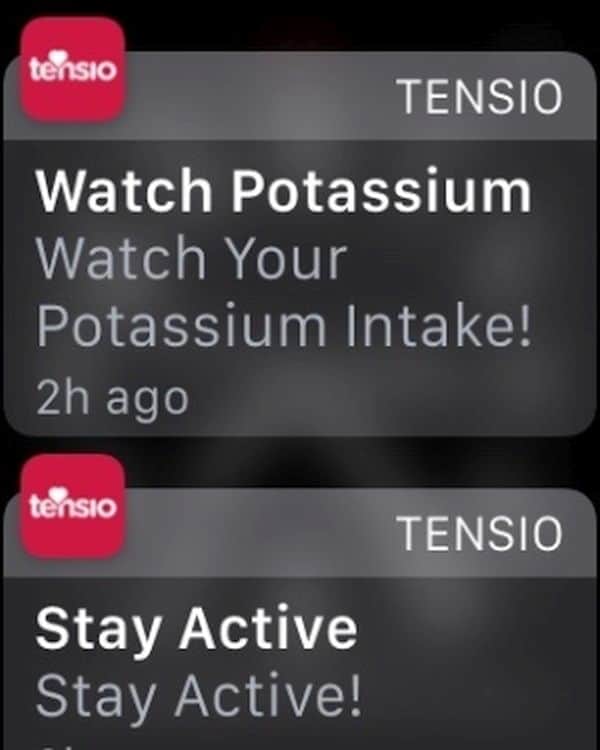 Image Source : IMedicalApps.Com
When we considered all the aspects of this app altogether, we found it to be quite effective even while being simple and quick to use. If you are a disciplined individual, then you can control your blood pressure condition nicely with the help of TENSIO.
It gives you all the basic health data you need to keep your blood pressure in check. Moreover, its beneficial health tips and alerts are wonderful for organizing your medication, workout, and potassium and sodium intake schedule. Thus, staying active and reducing your blood pressure is easier with this coolly designed app.
TENSIO is a high-quality app that helps a person to keep a check and control his or her condition of high blood pressure quite effectively. With this performance-oriented app, you only need your doctor's guidance to stay healthy and fit in everyday life.