Tag Heuer has just appeared on the scene of Android Wear devices with its debut smartwatch called Tag Heuer Connected. While it is expensive and stylish, let us see whether it would be worth owning when there are competitive devices already existing in the Android Wear market.
Usefulness
Tag Heuer Connected tells you the time in a smart way, as you would find in this brand's mechanical watches too.Additionally, you receive all phone notifications on it in an unobtrusive manner. The smartwatch is a wonderful way to use widgets of varied types.
With smooth functionality, you can use this device for all such purposes that any other smartwatch may fulfill. However, it has limitations in terms of available features. You will not receive some obvious features like GPS and heart rate sensor that are now essential for fitness tracking.
Value for money

At $1,500, Tag Heuer Connected is the most expensive Android Wear ever. While this smartwatch reflects the traditional ambienceoffered by Tag watches, it still has some missing links that one may not expect to be present in such a costly gadget.
Appearance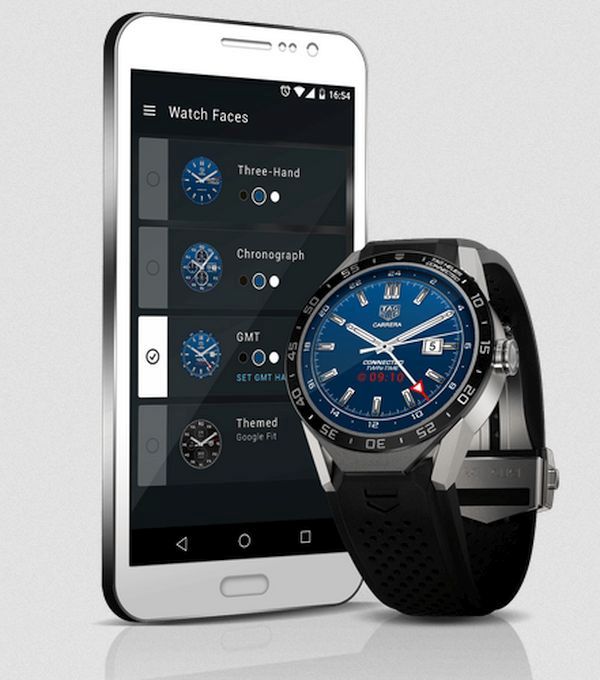 You will simply fall in love with the marvelous looks of this smartwatch.However, a few users, especially females, may find it chunky with a thickness of 12.8mm. Otherwise, there may be many wanting to own a chunky yet luxurious smartwatch. Its brushed titanium looks and raised numerals on the bezel can be appealing to anybody.The face has a nice crystal sapphire glass. Additionally, you will be impressed with the way its clasp is designed not to be clingy at all. On the other hand, you only get vulcanized runner options for the strap.
Performance
Tag Heuer Connected is powered by a 1.6 GHz, dual-core Intel Atom Z34XX processor. Thus, you should not be worried about any performance lag. You receive a seamless experience while using apps, gesture or voice control, andthe touchscreen.The smartwatch offers 4GB of internal storage and 1GB RAM. The device's 1.5-inch LCD display works really well, even under bright light with its 360x360resolution.However, it is not the best that you get in Android Wear.Further, it is highly impressive that you get the promised battery life of around 26 hours on heavy usage. Its 410mAh battery can also be charged quickly.
Ease of use
Tag Heuer Connected may be a lot of bulk for females. Still, it is comfortable while it stays on the wrist. Men may especially find it lightweight as compared to their regular Tag watches. On the other hand, it is not waterproof. It is just water resistant.