If you love Apple gadgets, then here is another cool accessory from Apple that you may like. The company has come up with a 7-inch stylus for your iPad Pro. It is called Apple Pencil. Check out how this stylus can turn you into an artist.
Usefulness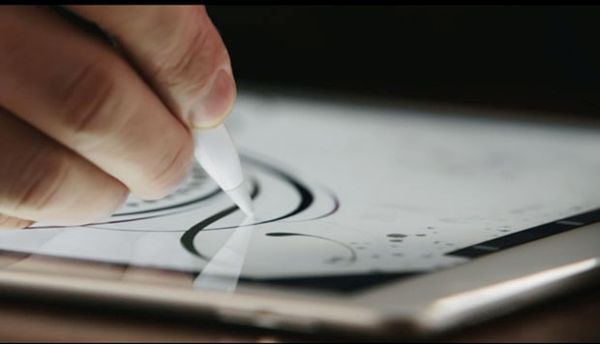 While you may think that Apple Pencil is only useful as a pointing or tapping device, it actually gives you much more than that. The stylus is highly pressure-sensitive. Thus, you can use it to highlight, paint and draw with your illustrations having a natural effect. You will not have to think twice before drawing lines of varied thicknesses.You can even use the side of your stylus for shading purposes, as you do with the lead of a real pencil. In fact, its usability can be enhanced if you use it in a feature-loaded app.
Value for money
While the stylus costs you around $99, it still gives good value for money because of its highly effective performance and easy usage.
Appearance
Apple Pencil looks quite like a real pencil. It is completely glossy white in colorand is made of polycarbonate. There is a metallic band just below the charging capon the top. On the other hand, its tip is soft and matt. While you get a replacement tip from Apple, there are no multiple tips in different sizes. The overall design of Apple Pencil is classic and simple yet fantastic.
Performance

Apple Pencil is quite fast to use. It is not only quick, but is also accurate. It works magically, regardless of the fact that you are using it in Apple's Notes app or another professional design app. When you write or draw on your Bluetooth-paired iPad Pro, the sensors of both the devices work wonderfully in detecting the pressure and tilt.
This leads to fine results when you write or draw. The tubular lithium-ion battery of Apple Pencil can be charged at a lightning speed. You can also have a good battery life of around half a day with one full charge.
Ease of use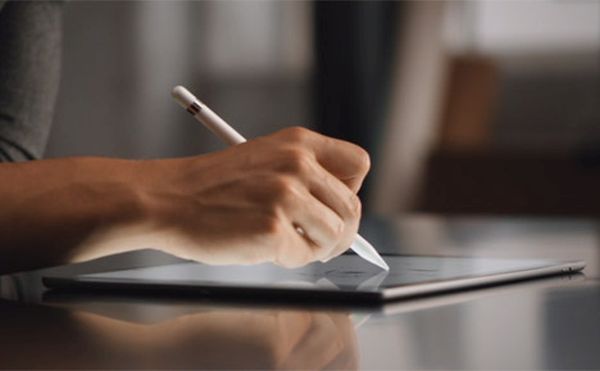 You can use this stylus comfortably. It has a balanced weight so you may hold and use it easily. However, you may find it slightly heavier if you are used to holding a pencil or stylus near its tip. Still, you may get used to its weight in some time. Since it resembles a traditional pencil, it is not difficult to start working with it instantly.