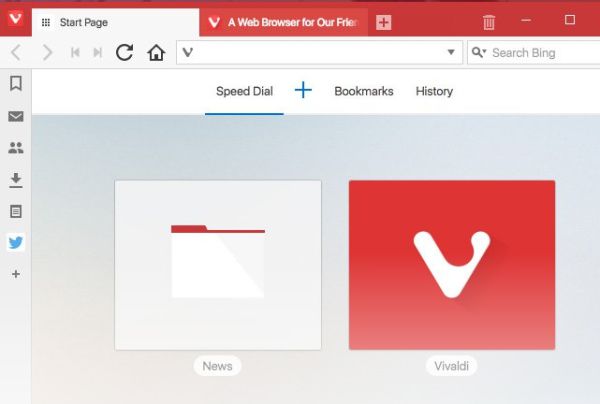 Vivaldi is an extremely fast and highly flexible web browser, which is rich in functionality and puts users first. Created by Vivaldi Technologies, an employee owned company that creates services and products keeping in mind end users, the 1.5 version allows users to control the color of smart home lighting, drag tabs, tab selections and tab stacks, data updates and much more.
Read on to find out the reasons why you should download and start using Vivaldi: 
The light bulb innovation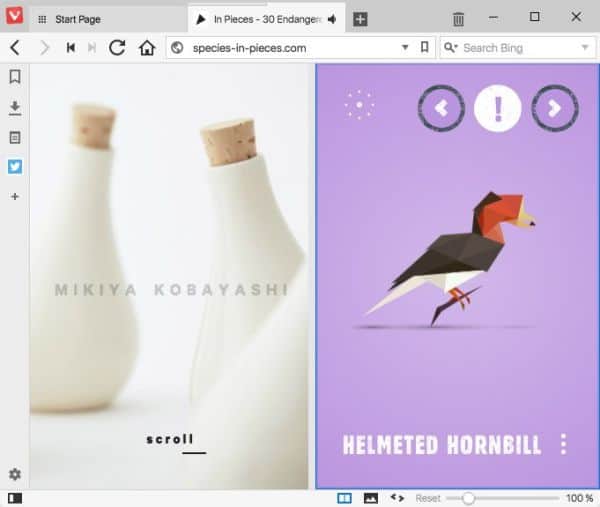 Vivaldi's latest version allows it to integrate with Hue from Philips, thus allowing it to enter smart homes. After you enable Hue in the theme settings of Vivaldi, the connection would be confirmed by a tap on the Philips Hue Bridge. Then you can select the lights which you want to control using Vivaldi, and through the browser, you can synchronize your lights with the colors of the web.
In-built panels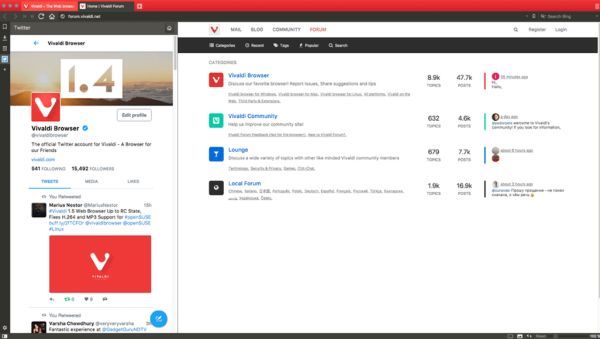 Vivaldi's in-built panels can now help you browse efficiently. Just by clicking a button or moving the mouse, you can write Notes, browse Bookmarks and check the most recent Downloads, without having to open a new window. The Web Panels lets you display websites at the side panel of your browser, creating a split screen view. You could add as many sites as you choose to the side panel including stock photo sites for work, or even social media sites Facebook, Twitter or Instagram. While keeping your Web Panel open on Vivaldi, you can switch tabs and never miss any notifications from your social media network.
Managing Tabs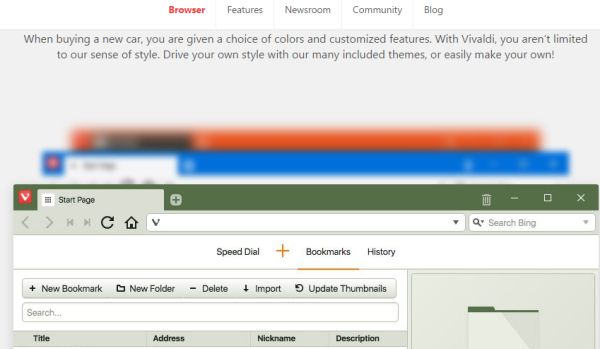 Vivaldi has implemented tab dragging, with the ability to drag tab selections and tab stacks, allowing the browser to be extremely fast while moving tabs across windows. This lets you easily access your tabs, when you have a lot of tabs open. The tab stacking features allows you to create folders of tabs. Dragging one tab on top of another lets you create tab stacks. You can save your tab stacks and open them whenever you require. By expanding the tab bar, you can view the list of open tabs. The 'trash can' feature lets you open blocked or closed pop-ups and tabs. Tab cycling allows you to navigate quickly between open tabs and you can view your tab stacks side by side or as a grid, using the Tab Stack Tiling feature.
Other notable features that deserve a mention here include: 
Vivaldi only downloads the changes in the new releases of Windows versions which means smaller downloads, which is faster, and users who have slower connections can benefit from this feature.
Vivaldi has added a reader mode button which allows you to remove clutter and have better readability. 
Whenever you take notes from a web page, the note will add a screenshot of the web page automatically, though you can turn off this feature if you choose. 
Numerous shortcuts via the mouse or keyboard, customizable interface scaling and color, speed dial and UI color change, are other reasons why you should download and use Vivaldi right now.