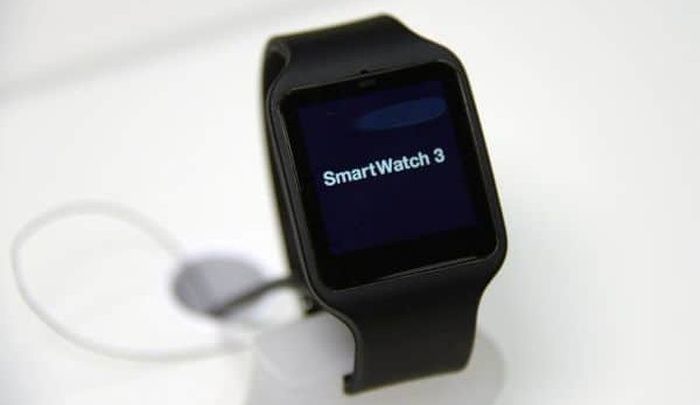 Like many other smartwatch manufacturers, Sony has also tried its hands on an Android Wear in the form of Sony Smartwatch 3. However, it does not seem to be too impressive but has some special advantages over competing brands. Find out some pros and cons of this wearable that is just one in the regular crowd.
Usefulness
Sony Smartwatch 3 is a nice Android Wear that can be paired with your phone to receive its updates right on your wrist. You may not only check the time or battery life, but may also receive message, call and social notifications from your phone when it is away from you. You can customize the watch face and settings to suit your style.
The device also takes voice commands and gives you a lot of important information quickly using OK Google. You may set a reminder or search directions using this feature. This smartwatch can also be used to track fitness by using compatible apps on your phone. Although it has a pedometer, you will not find a heart rate monitor in this wearable.
Value for money

At a price of $250, Sony Smartwatch 3 is not a gadget for all types of users. With its specialties, it seems more suitable for athletes and runners. For general users, it may not be able to give true value for money.
Appearance

This device does not look very appealing with its square face and rubber strap. In fact, its appearance is dull and boring. You cannot call this a classy and stylish device.It is more of sporty kinds. You may even feel that it is disproportionate. However, the 1.6-inch display of this watch is nice and can be easily read even under sunlight. Overall, the screen may not look that vibrant, as you may find in other similar smartwatches.
While you would use touchscreen for interaction, there is still a side button given to wake it up or make settings. Apart from this, you will miss many apps in this gadget.As regards the choice of strap, you can get it in pink, white, green and black colors. After wearing on your wrist, this device may give a chunky and bulky appearance, even if it is actually slimmer than it looks.
Performance

When we talk of the software update from the proprietary one to Android Wear, we can say that Sony has delayed its entry slightly. Sony Smartwatch 3has not been able to gain the same ground as its competitors have already done. Still, there is some uniqueness in this device that you cannot get in other Android Wear. You can do an accurate workout tracking through its built-in GPS radio.In fact, this feature is a great for runners. This is something that saves this gadget in the Android Wear market.
The connectivity through Wi-Fi and NFC is also available. Further, you will find a decent battery life of around two days on heavy use with its 420mAh battery. Sony Smartwatch 3 runs on a 1.2 GHz quad-core ARM Cortex-A7 processor. It has 512 MB RAM and 4 GB internal storage capacity that works pretty well. You can easily pair up this gadget with your Android 4.3 and later smartphone via Bluetooth.
Ease of use

While Sony Smartwatch 3 does not look fashionable, it is not uncomfortable to wear. The strap has a soft touch and the device is lightweight too. With an easy metal clasp, you can wear it on an off swiftly. It gives you a nice fit. Further, it is simple to change its strap if required. You will also find it easy to charge this gadget with a built-in micro-USB port. However, you cannot go into a pool without covering this port with a given removable rubber stopper. Otherwise, it can easily be used under water, as it is dustproof and waterproof up to a depth of 4.9 feet for about half an hour.
Sony Smartwatch 3 comes out to be a decent option for people who wish to track fitness through its specialized GPS system. Else, it is like a regular smartwatch that performs well and looks average.