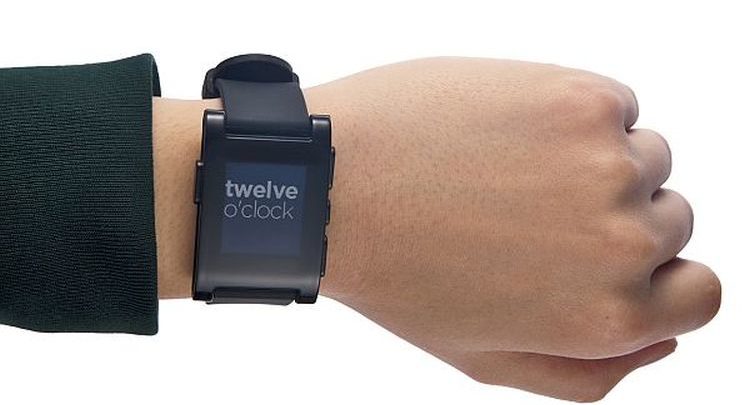 As a progressive step in the field of smartwatch design, Pebble has come up with its new offering called Pebble Steel. With a special metallic look, let us see what else makes this new smartwatch entry perform to beat the competition.
Usefulness
Pebble Steel is an interesting smartwatch that not only looks great, but also offers simple menu options that you can quickly adapt to. This smartwatch offers a clear e-ink display with an LCD backlight controlled by an ambient light sensor. Thus, every user will find it comfortable to check their phone notifications and work with app on its screen. Pebble Steel will not let you miss on your important phone messages or calls, as it gives both the sound buzz and the vibration on the receipt of a notification.
It also lets you scroll through several recent alerts and not just the very latest. Thus, you do not have to keep taking your phone out of your pocket now. Further, Pebble Steel comes loaded with various useful apps, such as Yelp, GoPro, Pandora, ESPN, and Foursquare. Its smartphone companion app gives you access to its app store. However, you can only have eight apps on it at a time even if there are around 3,000 available in its app store.
Value for money

At $249, Pebble Steel can be termed as a decent buy. With its appealing looks, friendly interface and vast functionality, this smartwatch can be a good recommendation. Still, users may find similar options at this price that also offer high performance.
Appearance

Pebble Steel can give you a premium feel with its stylish and slick design. Instead of the usual plastic straps, Pebble Steel comes with a choice of metal and leather straps. This makes it look like a regular watch while still providing you all the required information from your smartphone.
Merging well with the looks of its face is the brushed silver/matte black steel used for the casing. It gives the gadget a darker and interesting shade. Corning Gorilla Glass protects the face of this smartwatch. Thus, you should not worry much if it accidentally falls down your wrist or hand. You may also like the fresh solid look of its buttons. The overall sturdy appearance of Pebble Steel seems quite vibrant and attractive.
Performance

The Pebble Steel smartwatch synchronizes well with your Android and iOSphones. It has a 130mAh battery that may last for five to seven days, depending on the usage. However, the battery is not user-accessible and is fit inside its sealed case. Pebble Steel comes with a nice USB charger cable, but the pack does not include an AC power adapter. It does not seem to be much of a problem for its target users.
Apart from this, Pebble Steel does not have much of a change from the previous Pebble when we talk about its 1.26-inch monochrome display and a 120 MHz ARM Cortex M3 processor.While the smartwatch comes with a new software version, it seems sluggish during category navigation and app installation. It is not too high on the performance front.
Ease of use

While a few users may find Pebble Steel as a dummy watch due to it being light in weight, it actually is a comfort feature that makes this smartwatch easier on your wrist.Additionally, its small size makes it fit your wrist well. Pebble Steel is waterproof up to 165 feet. Thus, you can safely wear it while swimming and should not fear splashes on it. You will find Pebble Steelas a cool gadget with simplicity involved in all its facets.