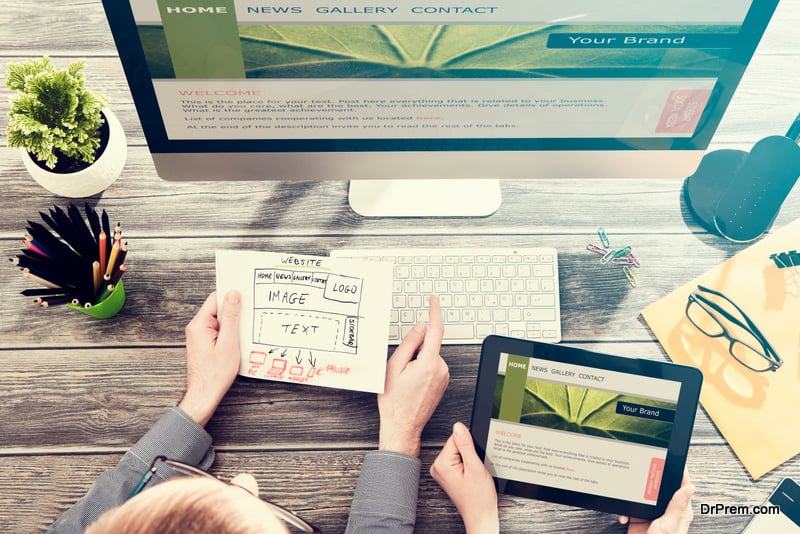 Pop-ups have now been recognized as a strong marketing tool, both on desktop and mobile sites. It has proved to be incredibly effective for converting website traffic and engaging website visitors. You can use pop-ups too as part of your email/digital marketing strategy too, by designing attractive and effective pop-ups. By your own experience, there are some pop-ups which you find irresistible and click on them, and others you simply ignore. There's a reason why some pop-ups get to you, and some go by unnoticed – because of their excellent design. Here are some tips to design effective pop-ups:
 How to design effective pop-ups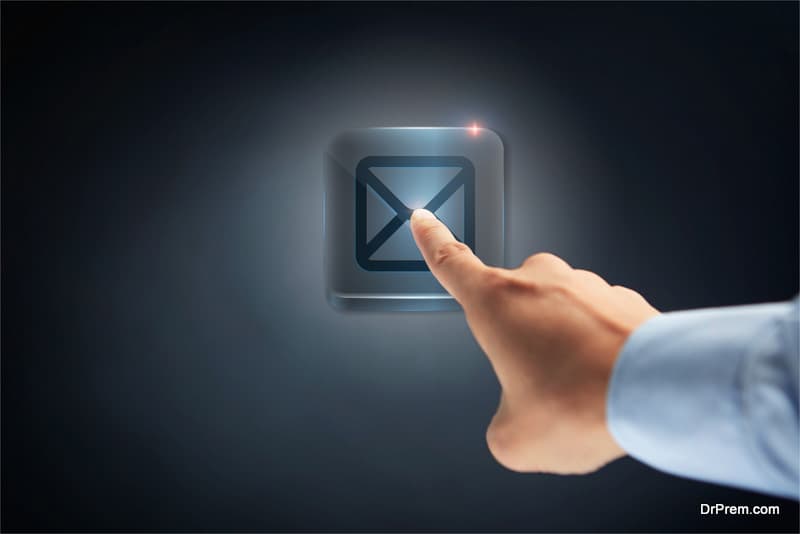 Email happens to be the number 1 way for generating online sales. The statistics makes email marketing impossible to ignore. In America alone, 81% Americans check their mail once every day at least, and 38% check mail 3 times every day or more. Almost 4% opened mails lead to a site visit. This is more than the click-through rate of Adwords, making pop-up mailers one of the best marketing strategies.
First you have to develop your mailing list (again, with the help of pop-ups) and then go on to deeper communication.
Whether you use free templates or you get a template designed, your pop-up will be successful if you focus on the following things:
1.     Marketing Copy
The copy is one of the things which helps to design effective pop-ups. Clever copy grabs the attention of your readers, and if it is exceptionally good, it stays in the minds of your customers or would-be customers. The copy has to have three elements:
It has to show personality
It must create urgency/need
It should spur people to take action (Click on the site, subscribe to a newsletter, or buy the product)
You should stick to straight copy so that visitors understand what you are trying to communicate. Write the copy a few times and compare with the original and use the most effective one.
2.     Imagery
When you design effective pop-ups, images are vital. They have to grab attention visually, by using free templates or getting your own template designed. Depending on your product and campaign, images have to shock, inspire, delight or interest. And of course, your product and services have to be showcased as well.
3.     Branding
The pop-up should not look like a separate entity. It should be easily identifiable with your website design as well as your company branding.
4.     Value proposition
This is what gets most people to click open their mails. This could be an incentive (such as discounts), your brand promotion or in what way your newsletter is invaluable for them.
5.     Call to Action (CTA)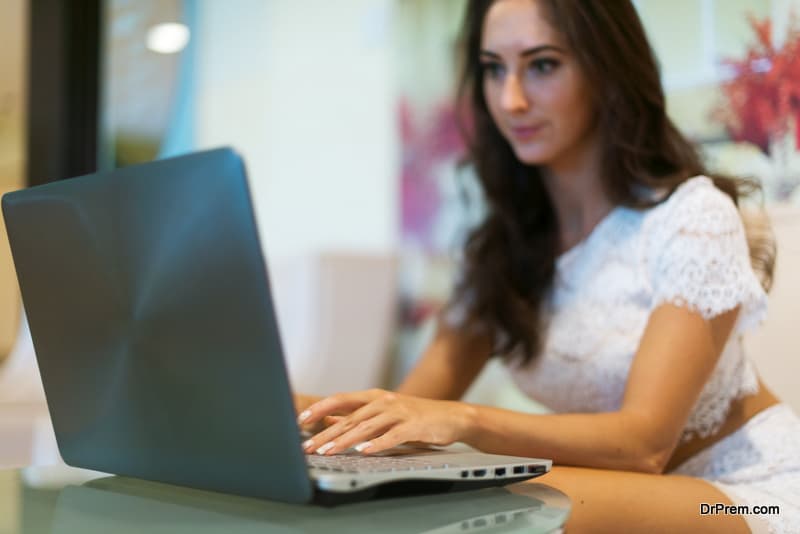 The CTA has to be eye-catching enough to lead to a click.
6.     Make pop-ups mobile and desktop specific
As many design examples show, when you design effective pop-ups, you have to design for two different formats separately. On desktops you can uses images for the best effect. On mobiles, sites load slower if there are heavy images.
Apple guidelines state that controls have to be 44 pixels at least. This is because we control our smartphones by touching. Resolution of images for mobiles should be 360 x 640 and desktops' can have a resolution of 1366×768. So you can't use large images or long sentences for mobile campaigns.
Types of pop-ups
Use side pop-ups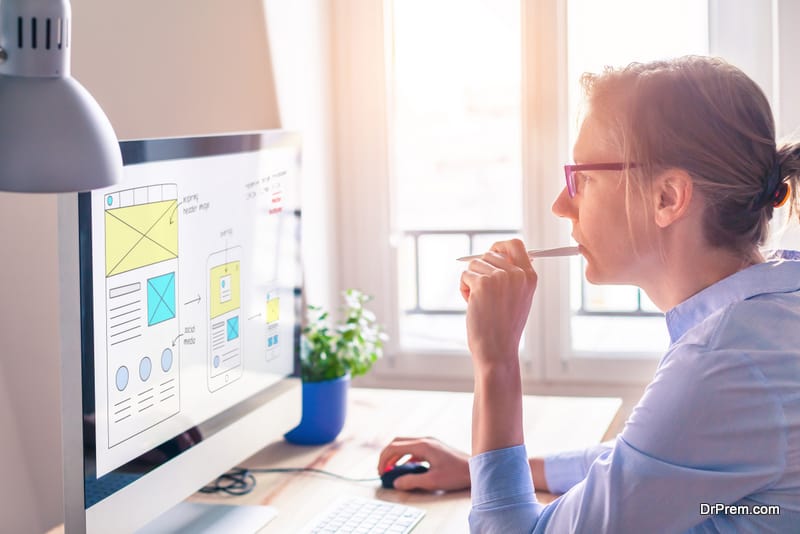 Side pop-ups have been found to be the most effective, as they do not overlap on the user's mail. They are quite non-intrusive and still manage to grab attention.
Lightbox pop-ups
These are bold and unmissable, and are placed bang in the center of the screen. It's a design strategy for desktops and works just before the person leaves the site, and it should not be presented before the user quits the mail service.
CTA pop-ups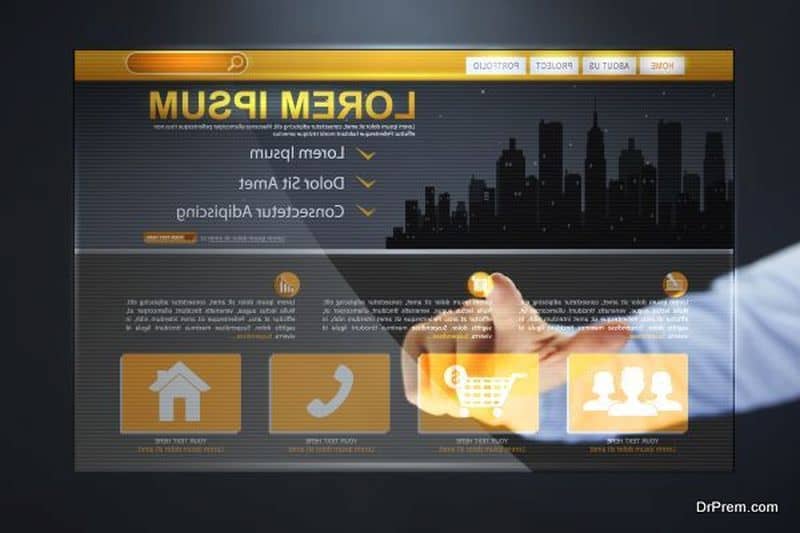 These pop-ups pop up without being at all intrusive. The modal don't show up till clicked by the user. These CTA pop-ups are the best option for mobiles, by 48% in fact. They take very little space so can be displayed on every page of the website.
Hierarchize the elements
You can use 3D cards to design effective pop-ups.  Position what you want to convey at the screen's top or the upper right hand side of the pop-up. Make the headlines bigger than other pop-up elements. Make the CTA visible. To do this, you should try using contrasting colors.
Some examples of excellent pop-ups: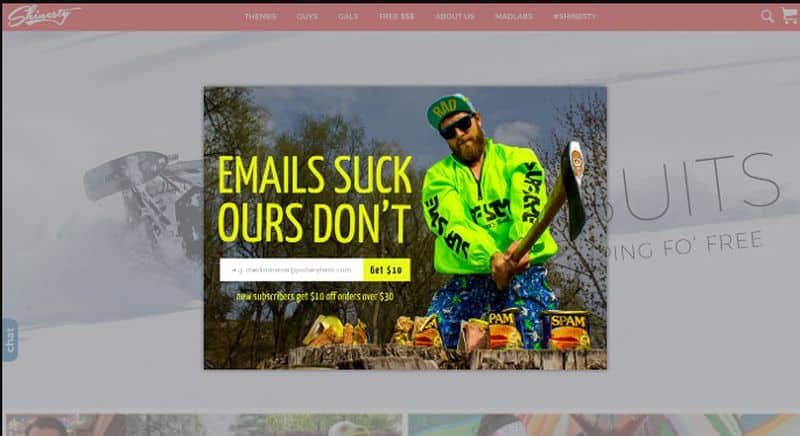 Image Source : blog.justuno.com
One of the design examples of marketing copy is the pop-up campaign by Shinesty.
Their headline 'emails suck, ours don't' has been able to engage visitor and get some laughs. It spurred action from online shoppers and with this simple but clever line, Shinesty's probability of getting subscribers increases.
The imagery is awesome and aligns with the copy, and sides with the shopper. The incentive 'Get $10' gets hold of the user easily. This pop-up design has turned out to be quite profitable for the company.
Mountain Standard
This deceptively simple looking pop-up converted a whopping 57% of website traffic. Why it works – because of the bold headline, and the message is repeated on the CTA. The colors are the brand colors which is consistent with the rest of the branding.
Karmaloop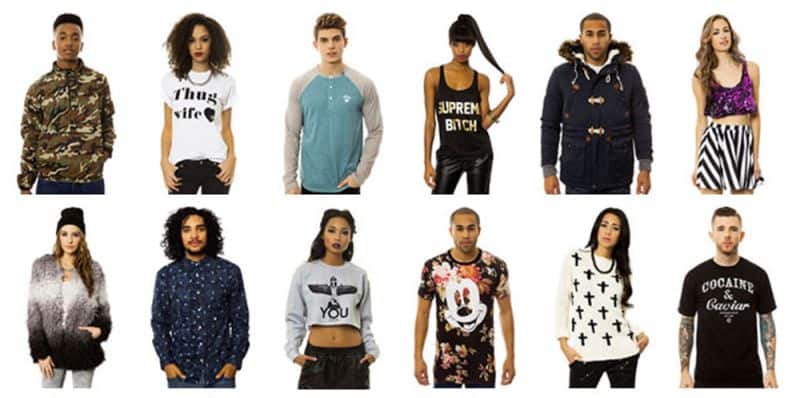 Image Source : bdcwire.com
Running a contest is how this company managed to increase its mailing list. Karmaloop uses their own clothing but contrasting colors too quite effectively. The design shows a good understanding of colors and received a great response from users.
Wee Squeak email pop-up
This is one of the best pop-up designs you can come across. The visual of an adorable little girl immediately engages the viewer. The placing of the image is thoughtful and effective as it unconsciously draws the eyes of the user toward the copy.  The headline simply says 'Hurry', which causes the shopper to shop or subscribe.
Use well-designed pop-ups to grab attention of users and convert a high percentage of website traffic to sales. Creativity and straightforward messages with powerful and relevant images in your pop-ups will get the results you want from your pop-up campaigns.