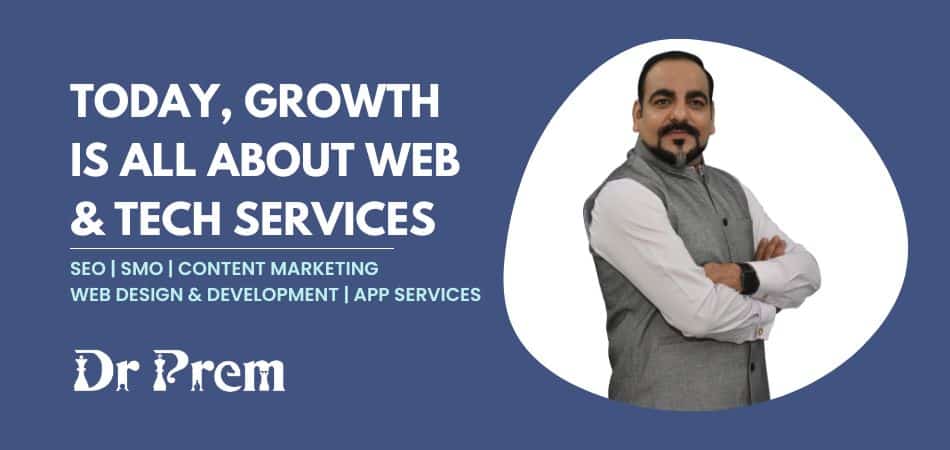 Google Pixel has been out for some months now and is getting great reviews. The Google Pixel XL and Pixel replace the Nexus range and have turned out to be premium and much sought after Android devices. The Pixel is smaller than the Pixel XL and the price tag of the Pixel puts it in the category of Apple's iPhone 7. Given a choice, which phone should you pick? Check out some of the similarities and differences between the iPhone 7 and Google Pixel, which might help you make up your mind:
 Design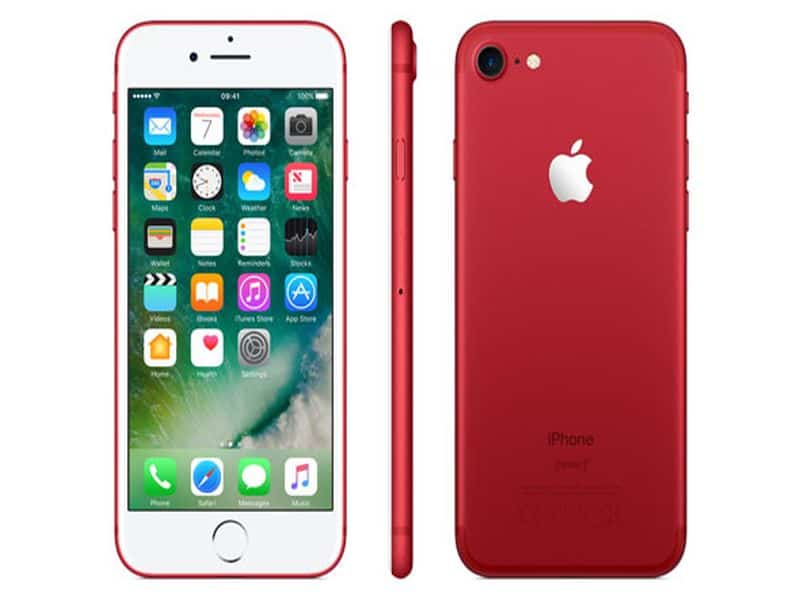 The iPhone 7 and Google Pixel look absolutely different but both are well-built, premium and attractively designed. The Pixel is an aluminium and glass combination, featuring fingerprint sensor on the phone's rear, whereas the iPhone is solid aluminium. The iPhone's fingerprint sensor is embedded inside its Home button on the phone's front. The iPhone 7 is dust and water resistant but the Google Pixel is not water resistant.
The iPhone 7 has stereo speakers whereas the Google Pixel has speakers on both sides of USB Type C port, and has the headphone jack on top.
There aren't any physical buttons in front of the Pixel, which measures 8.6 x 143.8 x 69 mm weighing 143g. Apple's iPhone is just a bit slimmer, lighter and smaller measuring 7.1 x 138.3 x 67.1 mm weighing 138g.
The Pixel is available in Really Blue, Quite Black and Very Blue colors and iPhone is available in shades of Gold, Rose Gold, Jet Black, Black and Silver. 
Display
The Pixel has a bigger display measuring 5 inches with 1920 x 1080 resolution with pixel density 441ppi. This makes the display quite crisp and sharp with rich colors and great viewing angles. The bright and sharp screen is protected by Corning Gorilla Glass 4 using AMOLED tech.
The iPhone's display measures 4.7 inches and 1920 x 1080 resolution with pixel density 326 ppi. The display specs are a little less than Google's Pixel, but you still get great results.
The 3D touch feature of the iPhone 7 allows you to select different functions and features depending on the force you use to press it. 
Hardware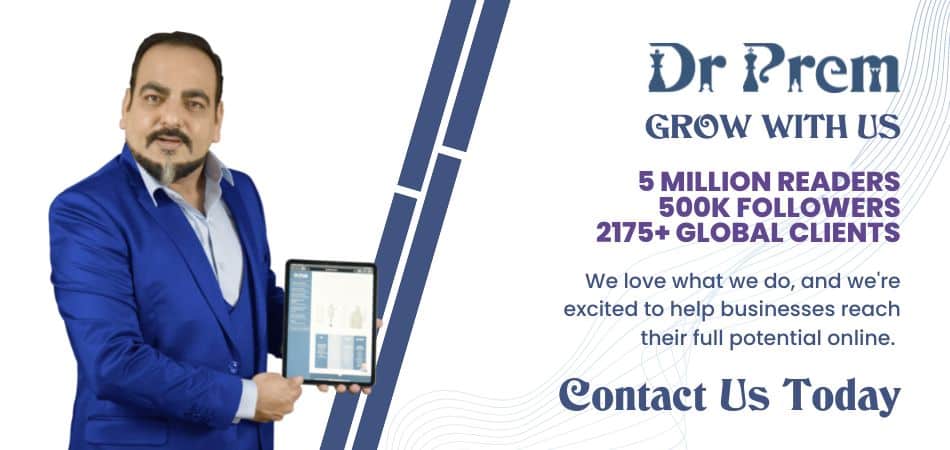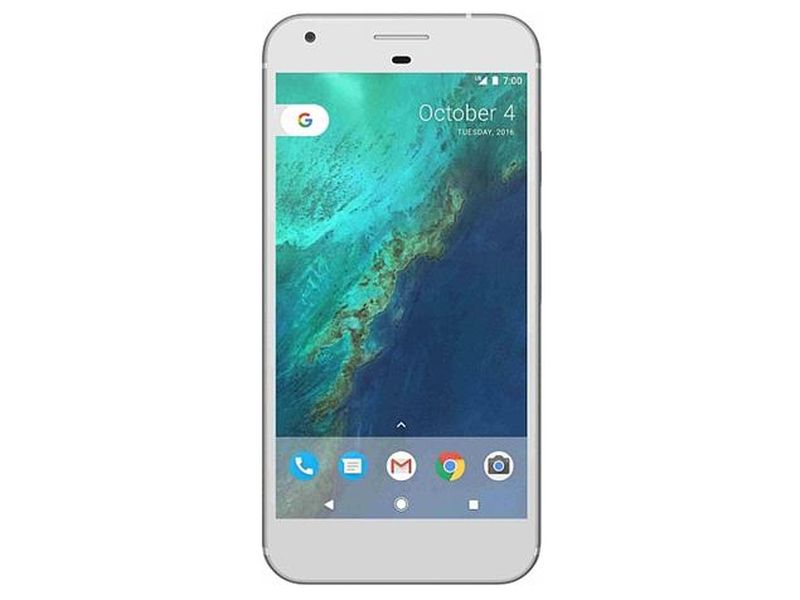 Both Google Pixel and iPhone 7 have quad processors, but Pixel is supported by more RAM. You can choose between 128GB and 32GB models in both the phones, although Apple's iPhone 7 is also available in 256 GB. Neither the Pixel nor iPhone provide microSD storage.
The Google Pixel has more battery capacity at 2770mAh and iPhone 7 has a much smaller battery – 1960 mAh. After using the phones, it has been found that the Google Pixel performs better giving a minimum of one day's use but the Pixel has a much lower battery usage. 
Software
The Pixel uses Android 7.1 Nougat software and has In-built Google Assistant, which can be accessed by long pressing its home button. The Pixel provides pure Android features so it doesn't have any bloatware. With the Pixel, you can enjoy Google's latest features through Android and people who have Google  accounts and use Google are promised seamless experience. 
The iPhone 7 uses iOS version 10 which allows you to access all the latest features that Apple offers. The personal assistant in iPhone 7 is Siri, which can be accessed by long pressing the home button physically, located in front of the phone. 
Camera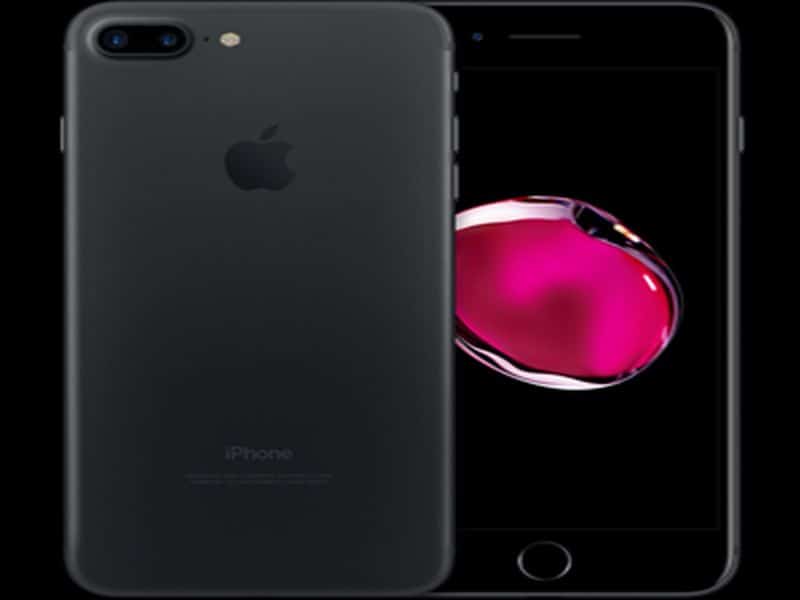 The Pixel has a camera at the rear of the phone with 12.3 megapixels, aperture of f/2.0 with 1.55µm pixels. The camera has features like autofocus, both phase and laser detection, video stabilization, with the flash being dual LED. 
The iPhone 7 has a camera of 12 megapixels, with a little wider aperture of f/1.8. It has flash -quad LED, autofocus – phase detection, and image stabilization. 
The Pixel has an 8 megapixel camera in front with f/2.4 and 1.4 µm pixels and the iPhone 7 has Retina Flash with f/2.2 and 7 megapixels. 
The Google Pixel and iPhone 7 both give consistent, excellent results making it harder to choose between them. Both are priced 599 pounds (starting price). Your decision ultimately will depend on which design catches your eye, and the platform you prefer – iOS or Android.