Global healthcare has been witnessing massive innovation as it is gradually shifting towards value-based care model. Thanks to the healthcare technology advances and giant start-up ventures that are instrumental in bringing a paradigm shift in healthcare to reduce treatment costs and improve care delivery.
2018 is set to experience some more significant changes with enhanced access to patient data, ensuring its security. Technology in healthcare today has gifted vital tools to involve patients in their personal healthcare.
They are better informed, educated, and empowered in decision-making.Although exploring new technologies poses great challenges, healthcare technology trends 2018 are showing appreciable clinical advancements to drive in better patient care.
Healthcare technology advances that ruled 2017: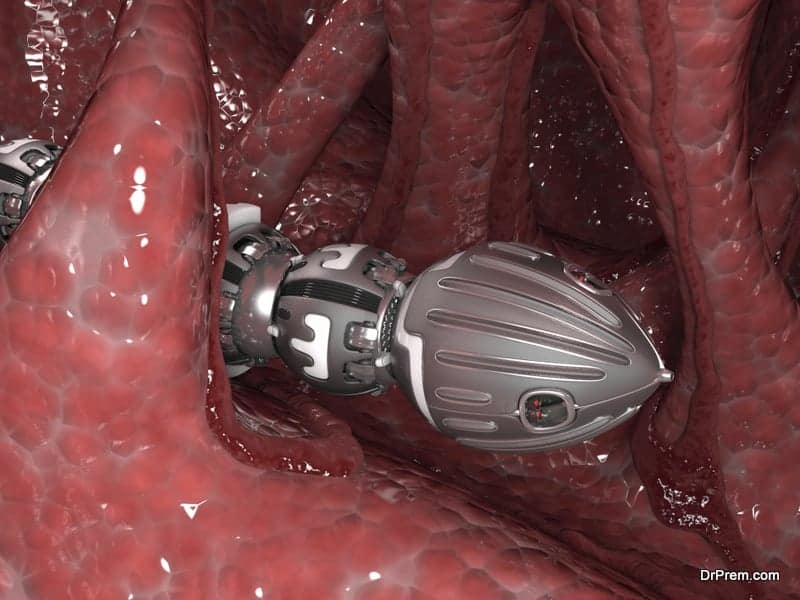 Last year was no less exciting. The following are among the most influential hi-tech healthcare applications promising improved patient care:
Liquid biopsy: The genetic testing system is done with the patient's blood, plasma, serum, or urine instead of using a tissue. It is easy to perform and is less risky for patients.
Virtual Reality: Driven by Artificial Intelligence and blockchain technology, Virtual Reality and Augmented Reality are notable healthcare technology advances. Physicians wearing VR glasses can conduct robotic surgeriesfrom one location to the operating room in another corner of the world. Many hospitals are applying VR in pain management. A 10-minute viewing of ocean exploration or Iceland tours by the patient can distract him from the pain.
Bioabsorbable stents: 600,000 patients every year get stents implanted in their chests to remove a coronary blockage. The stents that remain there forever may invite future complications. Last July, stents made of naturally dissolving polymer got approval for implementation. These would stay in the heart for two years and gradually dissolve in the body.
Robotic surgery: The robotic surgeon with four arms is meant for accomplishing the most complex surgeries. The arms can be repositioned without undocking the robot as the new OR helps in automatic repositioning.
Gene editing with CRISPR/Cas9: Last year saw another notable technological advancement in DNA editing,where disease-related genes can be edited permanently following a single treatment course.
Bioelectronic medication: Small implantable electronic devices in the body would replace drugs and medications in future. These devices would record the electrical signals in the body and any erratic signal (signifying an ailment) could be rectified along the course pathway.
3D printing of drug release profiles: It would offer a close study of the release of active ingredients of a drug and its assimilation into the patient's body. Based on this, the manufacturers would be able to create more effective drugs.
Vaccines for Type 1 Diabetes: Two new vaccines for Type 1 Diabetes are developed. One therapeutic vaccine promises to stop or slow down the autoimmune attack on islet cells. The second one is a preventive vaccine to improve immune tolerance of islet cells in children genetically predisposed to this disease.
10 Healthcare technology trends to watch out for in 2018:
So what's new in 2018? Will our health systems upgrade fast with the healthcare technology advances? Since last few decades, the exponential rise in healthcare expenditure is hurting everybody.  Let us evaluate how the new healthcare technology 2018 can help in reducing the pains.
Block chain technology: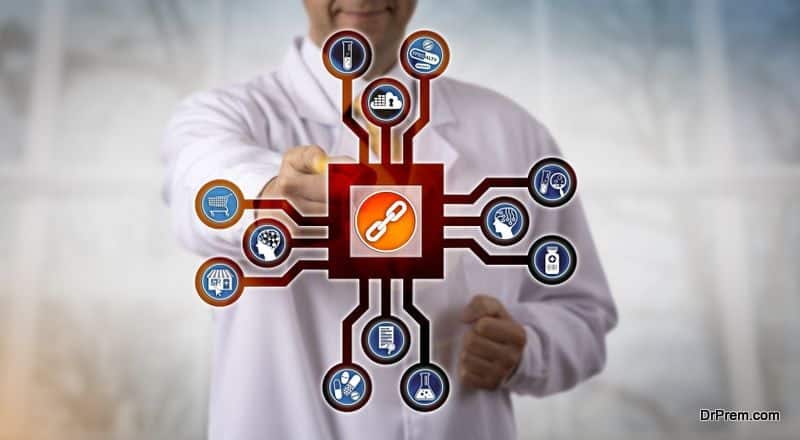 Blockchain technology is set to invade global healthcare in a big way through its secure and reliable way of patient data management and sharing. Immutable information or data stored in a peer-to-peer digital transaction ledger can be accessed for clinical decision making, timely diagnosis and treatment, proper settling of medical claims, clinical trials, and research without causing any data breach.
Augmented Reality upgrading healthcare education:
Healthcare technology advances with AR is set to revamp medical education. The US alone needs 96,000 more physicians to fulfill the current demands. AR offers robust 3D training tools, helping medical students in their study of anatomy without opening a cadaver. Medical 3D imaging gives a better 3D image of the organs,enabling students to interact with the tissues as if they are real.
Artificial Intelligence: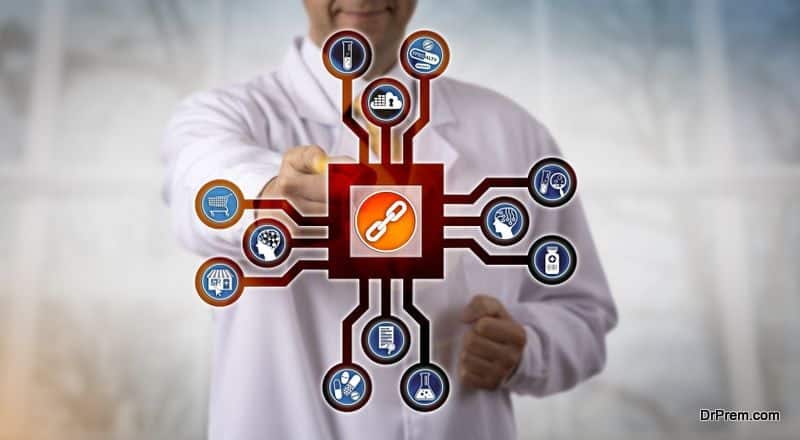 Technology in healthcare today cannot do without Artificial Intelligence (AI). Healthcare in the next decade is to see widespread application of AI in designing treatment plans, assisting doctors in fast diagnosis, sifting through knowledge and data, assisting patients for fixing appointments, manage medications, reduce redundancy in work, and promote predictive medicine. Smart bots and chat message services would be dominating the scenario.
Internet of Medical Things (IoMT):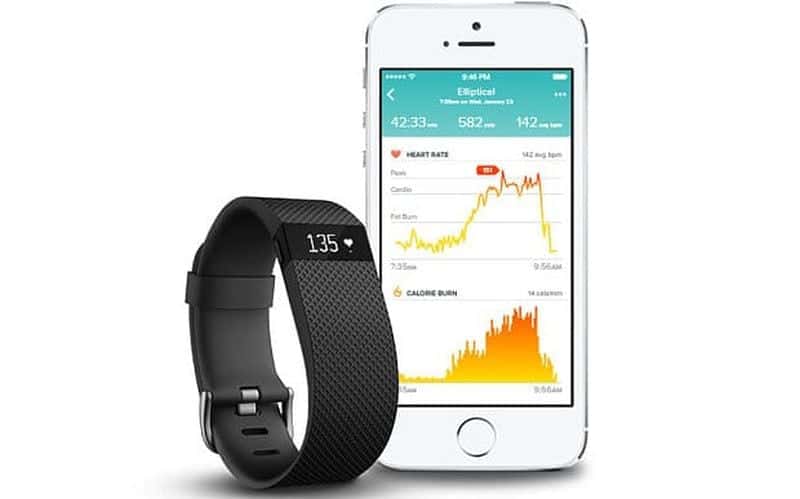 Image Source : sporttechie.com
Taking the cue from IOT (Internet of Things) in 2017, another prominent healthcare technology advances in 2018 is IoMT. A number of electronic devices and software applications are connected to each other in such a manner that they can communicate with different healthcare systems. Step counts from Fitbit can be received on the iPhone, which can be shared with your doctor for required feedback through Wi-Fi and automated reporting.
Instant patient diagnosis with Qualcomm Tricorder: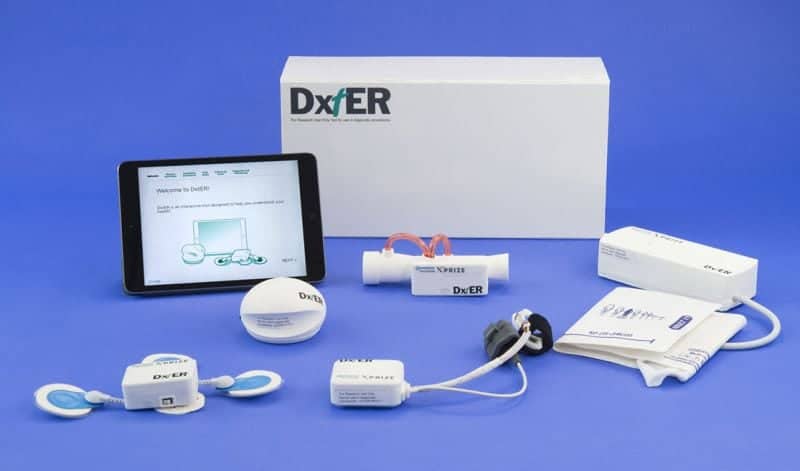 Image Source :  mobihealthnews.com
Diagnosing patients is always challenging and time-consuming. What if this diagnosis can be done within seconds instead of hours/days? A portable wireless artificial-intelligence based device on the palm of your hand has the potential to diagnose accurately more than 13 ailments.
The vital sensors fixed with the device will pick up data from your vital signs, physiological functions, and chemistry and they would be processed in a diagnostic engine for quick and accurate diagnosis.
Growing demand for patient-engagement solutions: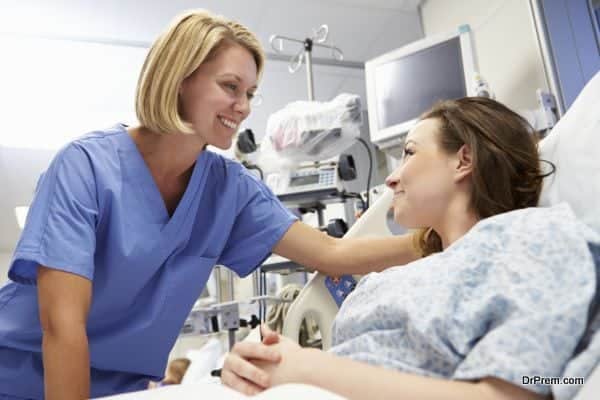 MarketsandMarkets predict the Global patient engagement solutions market to grow at a CAGR of 16.2% in the next 5 years and touch $18.7 billion in 2022. Patient engagement tools can enhance patient communication and improve treatment outcomes. Burgeoning aging population and the growing burden of chronic ailments are pushing patients to take more responsibility in self-care using the latest technology as revealed by surveys.
Gene therapy for inherited retinal diseases: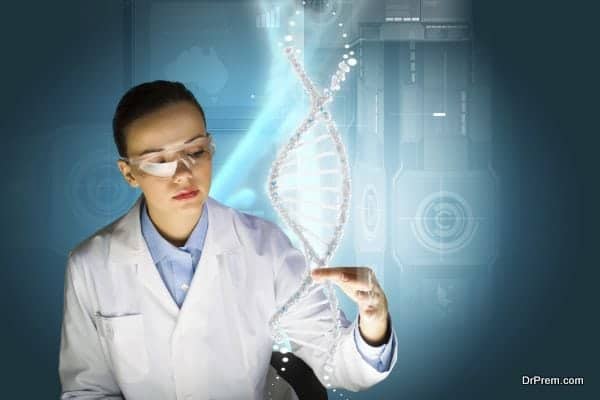 The diseases with no proven treatments till date may be treated with gene therapy. The therapy, expected to get FDA approval in 2018 may not cure blindness, but may help in preserving the existing vision.  Optogenetics, a new methodology where the cells can be modified to function like other cells, is expected to bring a new solution to this disease.
Hybrid Close Looped Insulin Delivery System: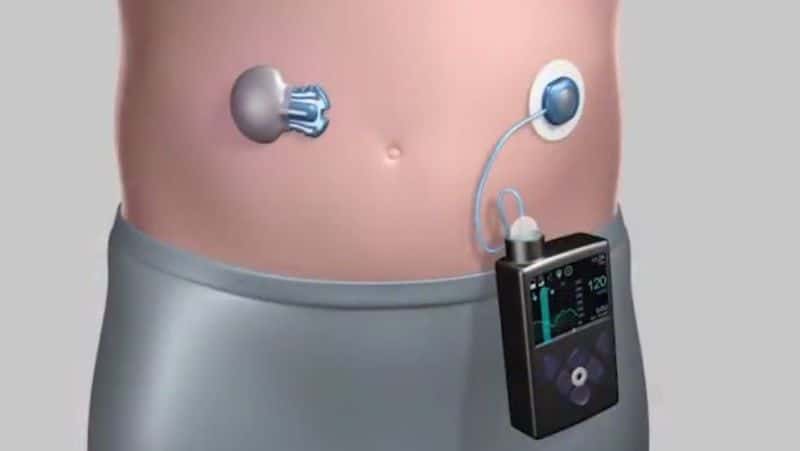 Image Source: consultqd.clevelandclinic.org
2018 is set to witness another healthcare technology advance with the creation of a fully automated hybrid close looped insulin delivery system known as the Artificial Pancreas. Medtronic's MiniMed670GArtificialPancreas hybrid-closed looped system is set to be the 1st system to get global clearance. It doesn't represent a standalone pancreas, but has shown a significant advancement in developing a fully close-looped system.
Diabetes monitoring in a non-invasive way: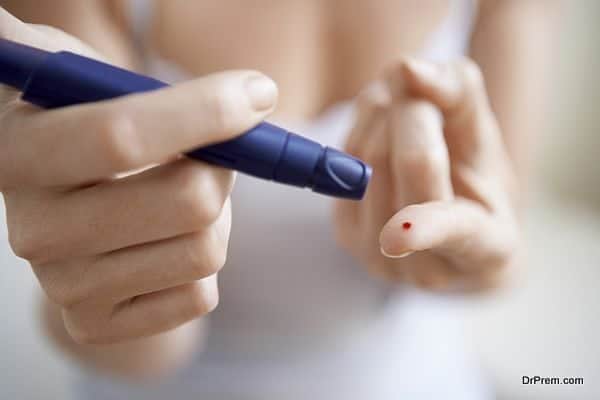 New healthcare technology 2018 is likely to introduce incredible non-piercing modes of blood sugar checking from Apple. A team of biomedical engineers is working on a secretive project developing specials sensors for diabetes monitoring without causing painful needle pricks.
5G mobile technology: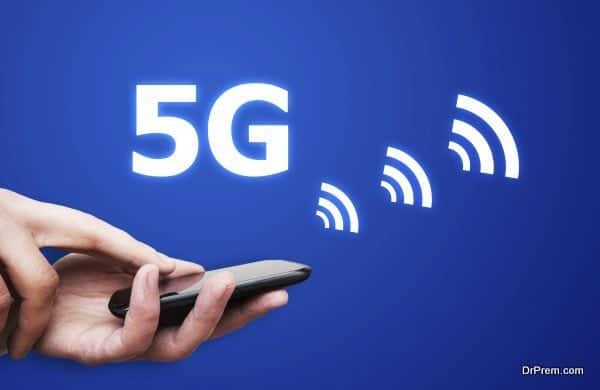 Healthcare technology advances will depend a lot on fast communication. While IoMT has started pervading healthcare, speedier wireless communication is the need of the hour.  5G mobile technology can be another game changer in healthcare this year, enabling more than $1.1 trillion earnings by 2035.
Riding on Enhanced Mobile Broadband (eMBB) and hyper connectivity, a doctor may visit you, virtually sparing you from troublesome clinic visit. Physicians would be allowed to analyze innumerable patient data simultaneously and offer personalized treatment in a short time.