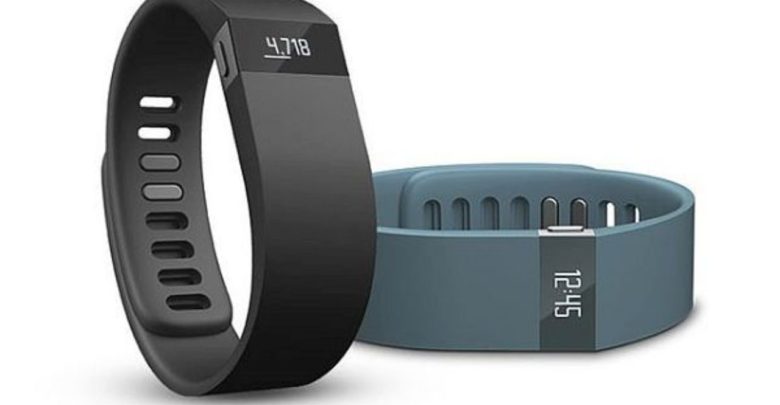 When it comes to daily health and fitness tracking, a good fitness band comes quite handy. In the line of such wearables, you can also check this high-quality band from Fitbit. It is called the Fitbit Charge Wireless Activity Wristband. Check out how special it is.
Usefulness

The Fitbit Charge Wireless Activity Wristband is quite useful in gaining an accurate account of various fitness factors. You may not only track the steps taken and the distance traveled during your fitness activity, but can also keep a check on how many stairs you climbed, calories you burnt, and active minutes you spent. Moreover, the gadget helps in monitoring your sleep patterns in an automatic manner.
If you are looking for a silent alarm to wake you up, then this band also provides this feature. Additionally, it is very beneficial in checking and accessing your daily statistics and progress. It even notes down your real-time run statistics, such as pace, distance, and time. Thus, health maintenance is a swift and easy task with this fitness band. The gadget is cool to use when you are away from your phone and need to receiveinstant call notifications.
Value for money

At $130, Fitbit Charge Wireless Activity Wristband is slightly overpriced as compared to its competition. While many users would not mind paying for its high performance and quality, there is a set of users who may notprefer it due to the missing heart tracking option. Still, the gadget offers good value for your money because of its likable functionality.
Appearance

The Fitbit Charge Wireless Activity Wristband looks classy in both slate and black colors. This textured wearable has a smooth and adjustable snap-on wristband that comes in two different sizes. Its modern design makes it look actually like a fitness band. The band has an OLED display that is bright and clear enough for checking any type of stats on it, including your exercise mode, daily progress, and time of the day.
Its display also has the Caller ID feature, which may be quite useful when you are on the go and cannot check your smartphone for the received calls. Further, the device gives you a side button that can be used to read the display. Otherwise, you can also read it by double tapping on the screen that majorly remains on the power saver mode.
Performance

This fitness band is a great in terms of performance, as it synchronizes well with almost all major smartphones, as well as your computer. In fact, it can also synchronize your fitness statistics on these devices in an automatic and wireless way.Fitbit Charge Wireless Activity Wristband is a no-fuss device when it comes to tracking various health parameters accurately.
However, some user might miss the heart monitoring capability in this gadget. Still, it is great at recording active exercises and targeted time run. It is also efficient at mapping your runroute by making use of your phone's GPS and a paired app. The Fitbit app is very well supported by various services and other apps, and it is also quite motivating for achieving your fitness goals. As regards the battery life, it may last up to a week on a single charge. However, this seems to be a pretty standard thing.
Ease of use

The fitness band is quite lightweight and comfortable to wear throughout the day. It is also simple to fasten it to your wrist with an easy-to-handle strap. Even at night, you will not find the gadget annoying you. With an effective clasping system, your band would not unfastenor pop off on its own. Still, you should not wear this band while swimming because it is not resistant to water.
The Fitbit Charge Wireless Activity Wristband is a fairly good gadget for fitness tracking purposes. With a sleek and modern design, it also functions well through available features.