The Chinese company DJI has just come up with its first stabilized ground camera called Osmo. If you do not have the budget of a professional, then this steady handheld camera can be of great assistance. Check out what all it brings to your photo or video shooting kit.
Design and appearance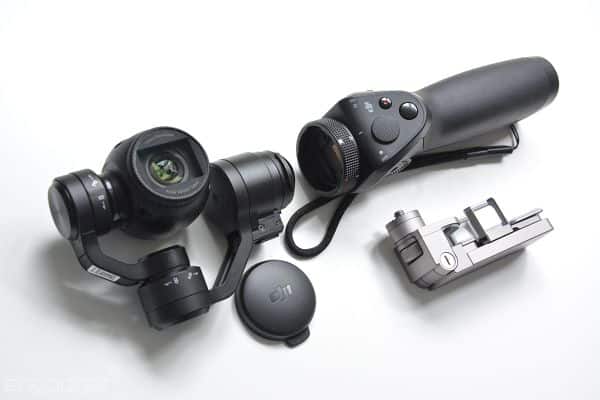 The handheld camera has a smart and sleek design with a fine pistol grip. You will need to put your smartphone in its phone holder to monitor your footage. It also allows you to change its internal settings with the use of your smartphone.
Osmo has some basic operational buttons right at its grip. You can use its record button, as well as a toggle switch and joystick. While the toggle switch lets you change the operating mode of gimbal, the joystick can offer manual control for gimbal. Osmo is designed with such amazing technology that keeps it flat regardless of the way you move it. Thus, the camera gives you good freedom to explore your subjects and environments of shoot.
Performance
Osmo is a 4K camera that comes with an integrated Zenmuse 3-axis gimbal stabilizer. If you want to shoot stabilized 4K or 120fps HD videos, then it can be a powerful option. In fact, you get a highly streamlined shooting experience, as it has effectively integrated its stabilization hardware with the camera. While this camera can itself give tough competition to other similar devices, it becomes even more impressive when paired with a professional camera for film shooting purposes.
With Osmo, you will never capture blurred motion. Even if you are taking shots with long exposure, you will receive good sharpness. Further, it is also effective to control the tripod-mounted camera from a distance. This can be done quickly with the help of the remote control option in the DJI GO app on your phone. Apart from this, the camera gives you good battery life that can be extended with the help of its automatic sleep mode.
Ease of use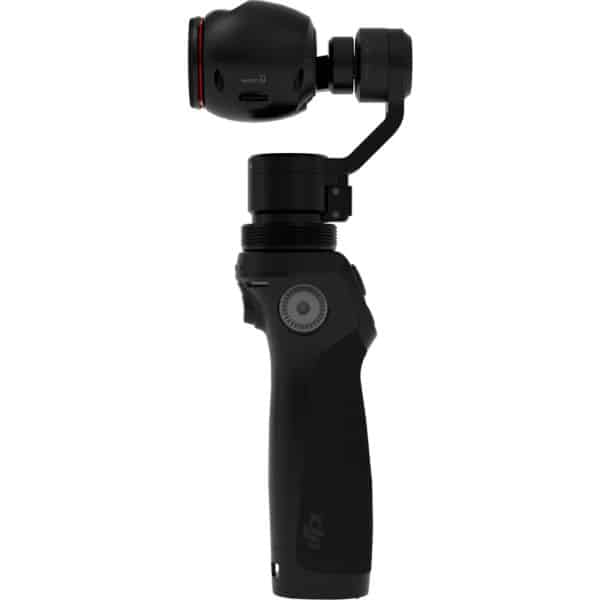 You can use Osmo in an easy and convenient manner while shooting with just one hand. It has a precisely engineered grip that makes you comfortable and offers durability at the same time. The grip decently fits your palm. This portable camera can become simpler and more effective to use if you upgrade it. While the upgrade options are limited as of now, it will soon be compatible with several other DJI cameras.
It is not simply convenient for making normal videos, but also for 360-degree panoramas. You will just have to hold it above your head. When you tap the shutter button, the camera begins to rotate for shooting the entire scene around you. It is that simple to capture such complexity with Osmo. You will not even need a tripod while shooting through a passage of time.
Usefulness
The device is not only useful for regular photographers, but also for those who want to use it in filmmaking or for other professional shooting purposes. It offers the functionality of panoramic shooting, as well as time-lapse and hyper-lapse. At around $650, Osmo offers wonderful features and performance that increase its usability greatly.
Whether you need to take action shots or videos while moving, it can all be done nicely with this stabilized camera. The device is quite useful for shooting wedding videos in Hollywood style. It is also beneficial for capturing videos while you are on an adventurous trip or for taking selfies whenever you want. In fact, it is cool for creating perfect memories at any place.

DJI Osmo is a stabilization camera that does not have any competition as of now. With its superb imaging performance and high-level stabilization, it can even beat a DSLR or CSC at its current price.