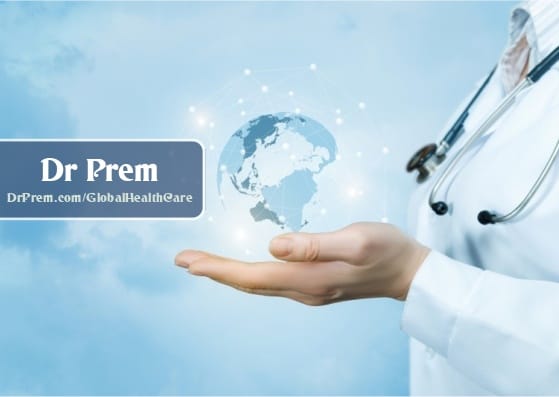 <![CDATA[
Every patient should be completely aware that similar to the basic human rights you possess as a citizen in your country, you have comprehensive patient rights the second you step into a medical facility. Most patients are very vulnerable when they enter a hospital and feel that they do not have the right to speak up or question any of the healthcare professionals. The truth however is far from this belief.
Patients and their families have several rights that they are able to demand for in case they are not provided with it. Several organizations around the world have a 'bill of patient rights' which means it is mandated by a regulatory body and the facility has to comply with these legislations. Patient rights highlight the very essence of ethical practice and should always be used (by the healthcare provider and the patient) in order to better your treatment and care.
All hospitals should clearly document their patient rights either in the form of placing the document on the wall for patients to see, via brochures or on their website. If the patient rights fail to be displayed for patients to see, you should ask to see it, from the receptionist or information desk. A facility that is unable to provide any documentation discussing patient rights may not be worth your consideration as a potential treatment venue.
Guidelines of patient rights as described by AMA
According to the American Medical Association, here are the main elements of patient rights that all individuals entering a medical facility should be made aware of.
• The right to receive information from physicians and to discuss the benefits, risks, and costs of appropriate treatment alternatives
All physicians should ensure that their patients thoroughly understand not only the A-Z of their condition but also their treatment options. No physician should enforce a medical treatment on a patient without their consent. To completely understand your condition, the doctor should present the information in a clear and understandable language that you are able to comprehend.
For the procedure, the physician or other healthcare professionals in the facility should explain all the advantages and risks associated with the treatment. You should know exactly what you are getting into before engaging in the treatment.
As a medical tourist, your rights begin even before you enter the hospital. Physicians should understand the inability of the patient to receive all the necessary information before a face-to-face consultation has taken place. This is why the provider should ensure appropriate communication and provide all the necessary information you would require before you make any decision on treatment options or selecting a provider.
If there is a language barrier between the provider and patient (as often is the case during medical tourism), the patient has the right to receive a translator (interpreter) that can communicate for the parties involved. The interpreter should have a strong grasp of medical terminology to appropriately communicate the information being passed on. Along with good translation services, you have the right to receive all the documentation in your language so you can understand what you are signing and agreeing to. Facilities in medical tourism destinations need to ensure this as they should be accustomed to foreign patients visiting their facility.
• The right to make decisions regarding the healthcare that is recommended by the physician
Once a physician provides you with all the information on your condition and your treatment options, you will be empowered with the knowledge you have. Since it is only you that will go through the pain of the procedure and deal with its aftermath, remember you have the full right to choose the treatment option best for you.
Doctors certainly are more informed and knowledgeable when it comes to medical procedures which is why it is essential that you listen to their recommendation. However, what all patients should remember is that they are never allowed to impose a decision on you. If you are of sound mind and body, you have the complete right to make the decision you want for yourself.
• The right to courtesy, respect, dignity, responsiveness, and timely attention to health needs
Courtesy and respect is an essential component that every patient should receive from a medical facility, and any of the staff members hired by them. Healthcare organizations are businesses at the end of the day, and the key rule of a business is that the customer is always right. This applies to healthcare facilities too. When a patient demands or asks for something, they should be responded to in a timely manner. All individuals have the right to have their questions answered and their demands fulfilled when they are a patient in a hospital.
Along with the concept of courtesy and respect is the idea of cultural competence. This is extremely relevant for medical tourists. The basis of medical tourism is that patients hail from a foreign country and are seeking care in a land that they are unfamiliar with. All the providers and nurses should maintain a level of cultural competence where they make an effort to understand and respect cultures dissimilar to their own. This is essential in making patients feel as comfortable as possible in a foreign land.

• The right to confidentiality
This is an extremely important right that all patients should be made aware of. It is every healthcare professional's duty to ensure that patient cases and personal records are kept as confidential as possible. Information disclosed to a physician or nurse during any interactions or consultation is to remain completely private and not discussed with anyone in a casual manner.
The confidentiality between the patient and provider is essential in ensuring a level of trust between the two. If this trust is not maintained, you may not feel comfortable enough to be completely honest which could drastically affect your care. You have a right to ensure that your information will not be disclosed to any individual not participating in your treatment. You should also ensure you receive the necessary consent forms when your records are to be released to a third party—insurance companies, employers, or relatives.
• The right to continuity of healthcare
You might receive all the necessary rights when you are in the hospital and be very satisfied with the treatment you were provided with. However, another important thing that patients should be made aware of is that they still have rights during follow-up and post-operative care.
After the treatment is completed, you may suffer some level of discomfort and have questions about how to handle your condition once it has been treated. It is necessary that the physicians still communicate and keep in touch with you (especially if you are a medical tourist returning home).

]]>