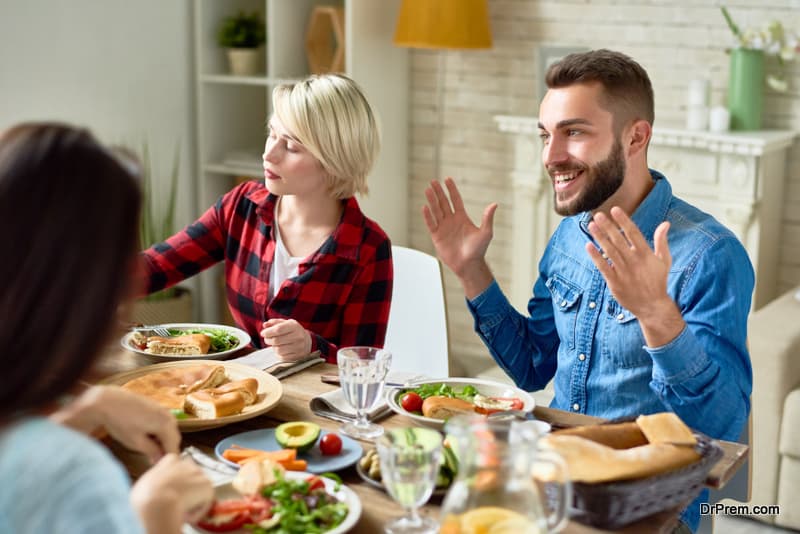 Wedding is the most special occasion for the groom and bride. The occasion is somehow more special for the bride as compared to groom. Looking slim, beautiful and in shape is the ultimate desire of every women on her wedding day. Follow Wedding Diet to ensure that you look at your best on the special day.
Wedding Diet
Breakfast – Don't skip breakfast. You must start your day with plenty of nutrition from an unrefined low fat meal. Have 300 to 350 calories breakfast.
Hydrate – Drink a lot of fluids in the day. Aim to drink at least 2 liters of fluids in a day. You may depend on water, sugar free cordial and herbal tea for the fluid intake.
Skipping Meals – The key to success is to never skip a meal. Starvation is not the solution to your weight problems. Having a balanced diet is necessary to stay healthy.
Alcohol – You are allowed to drink 21 units per week. Motivate yourself to give up alcohol to attain weight loss benefits.
Protein – You may opt for prawn stir or chicken salad in the afternoon to keep yourself full of energy. Protein intake is essential for the human body.

Eat Sensibly – Try to quit unhealthy eating habits. Don't eat while you are on the go, straight from saucepan or by picking items randomly from the fridge. Sit down and relax while you consume your snacks and meals.
Plate Size – Opt for a smaller plate as compared to the normal plate you used to eat in. In this way, you will slowly start bringing your calorie intake down.
Processed Food – Avoid eating processed foods. Prepare foods at home. Processed foods contain artificial ingredients, high fat and sugar content.
Physical Exertion – You need to burn all the calories you consume from the meals to avoid development of fat inside the body. Indulge yourself into more physical activities.

Mixing It All – Don't have the same meal in breakfast, lunch and supper. Change the meals by switching to different food categories such as fruits, vegetables, meats, seafood, beans, etc.
Wedding Diet Menu Ideas
The menu consists of breakfast, lunch, snack and supper options for the future bride. The menu is filled with various options so that you can reduce your weight by eating your choice of foods.
Breakfast Ideas (350 Calories)
50g of oats can be mixed along 100g of strawberries and 100g low fat yogurt
200ml skimmed milk along 45g of cereal with 200g blueberries
2boiled eggs, ten cherry tomatoes and 1 whole grain bread slice
Lunch Ideas (250 Calories)
50g lean ham made of brown pitta bread with 100g salad
2 ryce crackers with 100g cottage cheese and ham of 50g
1 wholemeal slice, sprinkle of Tabasco sauce and half avocado
Supper Ideas (300 Calories)
150g of broccoli with 150g of grilled cod and 10 cherry tomatoes roasted
150g of grilled turkey along 150g of roasted vegetables
2egg omelet made of 2egg whites along mushrooms and salad
Snack Ideas (150 Calories)
120g yogurt with 1tbs honey
3 oatcakes along marmite
50g of low fat hummus and 1 carrot