Tips for gothic anime fashion and make-up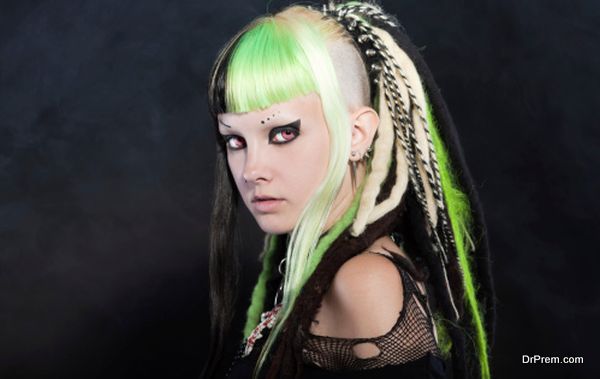 Any fashionista looking to add some flamboyant cartoon influences into their wardrobe is in luck, because these fashion styles for gothic anime fans will definitely add a sparkling touch to any ensemble.
Anime refers to the Japanese cartoons and animation. They are very bombastic and over-the-top characters. Their clothing styles are limited into modern day fashion globally.
Therefore, if you are also planning to shun that old repetitive fashion and get the hang of this exciting gothic anime fashion, then following are some tips to help you:
Mix and Match Different Fashions:
The ultimate way to add spunk to your look is to mix and match different styles of dressing. You can do mixing of punk look with the student uniform or a Goth look with designer clothes. Blend modern with vintage or kimono with Renaissance.
Dress in Layers:
Layering is the hallmark of this particular style. Layering clothes (or wearing ruffled dresses that give a layered appearance) allows you to mix and match a wider variety of different styles, thus, adding more dimension to your outfit.
Modify the Clothes in your Closet:
Suppose you buy a long dress for yourself and you feel it would look better with a ribbon pinned on it, then just go for it. Bring out your creative front. Get the scissors, glue and unleash that designer inside you. Make your clothing as unique and fun as you can. Cutting the fabric to create bold angles and lines can make even a plain black dress appear remarkable and fun.
Accessorize:
Experiment and go haywire with the accessories in your wardrobe. Do not try to match the accessories with your outfit always. Keep it loud and wild. You can add a personal touch to your accessories like belts (braid your own belts), earrings, hair clips, jewelry and the handbags. Choose them as per your personality.
Makeup:
For a punk and theatrical look go for a heavy, while for a sweet gothic look go for a light one. Gothic make up can be dark, harsh, or just beautiful. Stormy colors such as charcoal grey, cloudy silver, navy, and deep plum look fabulous on the lips and eyelids.
Summary:
Gothic anime fashion might seem bizarre to some, but it is truly unique in its own way. By transforming imaginary wardrobe of anime characters into real outfits is stupendous. Individuals can dress up and recreate their favorite cartoons. These unique fashion styles make you stand out from the people stuck on to the monotonous fashion trends.