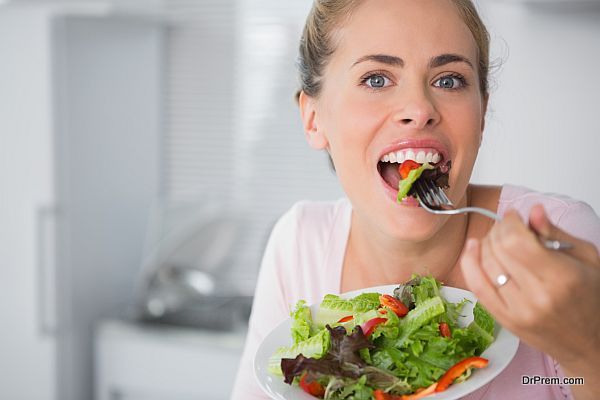 Weight loss is not an easy task. However, it is the ultimate desire of every single person. People must understand that not every diet is genuine. There are very few diets that promise to deliver 100% weight loss results to the dieter. Scarsdale Diet is the one to go for when you are looking to reduce weight.
Scarsdale Diet
The diet is easy to follow as you have a wide range of foods to eat from. The diet focuses on excluding unhealthy foods while emphasizing more on consuming certain types of foods. The tips below will help you understand Scarsdale Diet in a better manner.
Foods to Exclude
Alcoholic beverages including wine and beer along alcohol must be excluded.
Prepackaged salad dressings should be avoided. Opt for vinegar and lemon or fat free packaged salad dressings.
Mayonnaise and condiments are not allowed. You may go for mustard or ketchup.
Corn, lentils, beans and peas are banned.
Any kind of potatoes are recommended to avoid.
Don't go for margarine, butter and such added fat containing foods.
No honey, sugar, milk or cream in tea and coffee. Artificial sweeteners and lemon can be added to enhance flavor.
No energy drinks, protein bars, meal replacement drinks and protein drinks.
Essential Tips on Scarsdale Diet
Eat carrot stick or celery sticks between the meals. You may add some seasoning such as spices or salt to give a bit of flavor to them.
Include spices in your meals as much as you want. Thyme, salt, parsley, pepper, oregano, cayenne and other spices are good to include to enhance flavor.
Have low quantity of cocktail sauce, ketchup, mustard and Worcestershire sauce.
Don't drink seltzer water and club soda.
Lemon should be included in most of the meals you consume. The best way to include lemon is to add it in your water or tea.
Drink 8 glasses of water daily.:
Remove visible fats from meats.
Keep daily consumption between 850 to 1000 calories per day.
Here is a sample Scarsdale Diet Plan:
Day 1
Breakfast:
1 slice of protein toast
Half grapefruit
Beverage of your choice
Lunch:
Beverage of your choice
Have cold cuts of meat without any filler. Add tomatoes.
Dinner:
Green salad
Half grapefruit
Broiled fish
Day 2
Breakfast:
Beverage of your choice
Half grapefruit
1 slice of protein toast
Lunch:
Fruit salad
Beverage of your choice
Dinner:
Lean broiled hamburger
Tomatoes, celery and cucumbers
Beverage of your choice
Brussel Sprouts
Day 3
Breakfast:
One slice protein toast
Beverage of your choice
Lunch:
Have Tuna Salad. Make it with vinegar and lemon. Drain any oil content from tuna if is canned.
Half grapefruit
One slice of protein toast
Beverage of your choice
Dinner:
Green salad
Broiled pork
Beverage of your choice
Day 4
Breakfast:
Half grapefruit
1 slice of protein toast
Beverage of your choice
Lunch:
2 eggs can be cooked any way you want without oil
Tomatoes or String beans
Cottage cheese
Beverage of your choice
1 slice from protein bread
Dinner:
Roasted, barbecued or broiled chicken with no skin
Spinach and green peppers
Beverage of your choice