Review: Polyclinic Medico has two decades of experience to mark its excellence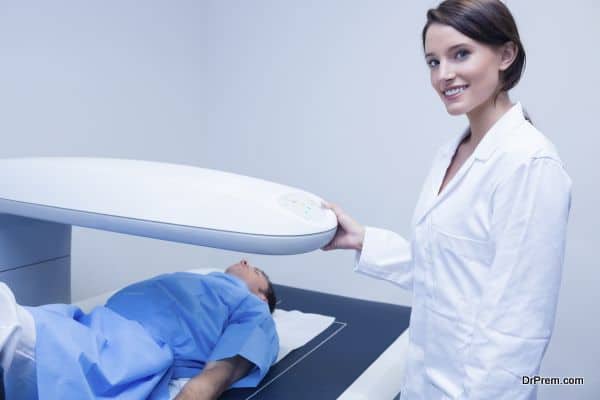 <![CDATA[
Few private hospitals come close to the stature of Polyclinic Medico in the Republic of Croatia. For more than twenty years, it has been consistently serving the masses by delivering top quality medical diagnosis and treatments.
Image Source : WellBe-Ims
The new building of Medico Medical Center is located in a beautiful surrounding near the heart of the city of Rijeka. It has been built on 2200 square meters of sprawling grounds to efficiently offer a host of medical treatment facilities to the local and international patients. Whether it is specialist examinations, biochemical analysis, diagnostic services or one-day hospitalization, Polyclinic Medico excels in delivering satisfying and personalized medical facilities according to the requirements of its patients.
History etched with brilliance and commitment
Polyclinic Medico commenced its journey in 1991, with the leadership and enthusiasm of Dr. Milan Blažević who had been its primarius and long-term owner. At that point, it was the second privately owned hospital of the Republic of Croatia. Over the years, despite the emergence of other private hospitals and clinics, it continued its role as the leading provider of medical services at apt prices in the region.
It gained the ISO 9001 certificate in 2001, which is no easy feat. In 2013, it was awarded the Temos certificate for 'Quality in International Patient Care'. It now offers world-class medical care facilities to patients from every corner of the world.
Comprehensive range of medical services
Empowered by modern infrastructure and advanced medical technologies, the polyclinic and day hospital offers specialist medical examinations, recommendations and consultations, along with laboratory and radiology diagnostics. The diverse medical service field of Polyclinic Medico includes radiology, dermatology, venerology, gastroenterology, pulmonology, cardiology, nephrology, gynecology, urology, ophthalmology, orthopedics, neurology, surgery, endocrinology, hematology, anesthesiology and otorhinolaryngology.
It also has a fully equipped, state of the art medical-biochemistry laboratory for running a large number of general and specialized searches within a short span of time.
To make sure that the patients get medical facilities on time, Polyclinic Medico performs clinical examinations, laboratory diagnostics, various specialist and other examinations, and provide final opinion and suggestions on further course of treatments within just a single day. The day hospital has operating theater where daily therapies are offered and surgeries are performed under regional and general anesthesia.
Bringing compassion and innovation together

Polyclinic Medico can be easily called the torchbearer among private health institutions in the Republic of Croatia. It literally initiated private practices in this country and continuously expanded its range of services to offer even better care to patients. When it began its journey, Polyclinic Medico was nothing but a small, outpatient facility.
Over the years through hard work, consistence and intense concern for patients, it developed into a regional leader in the provision of healthcare services in the private sector. Its motto is to provide necessary a variety of medical services in one day and in one place.
At present Polyclinic Medico employs 22 doctors, 1 Master of Medical Biochemistry, 17 nurses, 5 medical radiology engineers, 5 laboratory technicians, and an experienced team of administrative staffs. It is also associated with more than 30 specialist doctors from different branches of medical science for unfailingly offering top quality medical services to international patients.
There are two operating theaters where specialists perform day surgery in the fields of general, aesthetic, plastic surgery, urology, ophthalmology, orthopedics, gynecology, and gastroenterology and day therapies in several specialties. Its day hospital provides both pre-operative and post-operative care and serves as a pain clinic.
The newly equipped Medical Center of Polyclinic Medico is staffed by around 80 medical specialists operating within 16 medical branches. For the benefit of patients, health programs are implemented in cooperation with national and international private health insurance companies such as Allianz Worldwide Care, AXA PPP International and Bupa International Worldwide Care.
At Polyclinic Medico, the conscientious doctors and surgeons earnestly work for combining ultra-modern diagnostic and therapeutic equipment with a personal approach, to offer the best possible medical care for curing the patients in shortest span of time.]]>