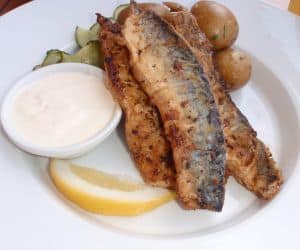 According to American Cancer Society, Prostate Cancer is the second most common type of cancer among men. Prostate cancer can be avoided by maintaining healthy weight, staying physically fit and abstaining from drinking and smoking. You need to look after your diet in order to avoid prostate issues as it is becoming prevalent rapidly.
Prostatitis Diet
The diet is the key to health when suffering from prostate cancer or other prostate issues. The diet is based on few food categories. Detailed discussion regarding these food categories have been mentioned below to provide you maximum information on how to fight with prostate issues.
Lycopene – You must consume enough amount of antioxidant lycopene. According to Journal of National Cancer Institute, regularly consuming lycopene rich foods can reduce the risk of prostate cancer significantly. Have 2 servings of tomato sauce per week. Fresh grapefruit, watermelon, papaya and tomato are other sources of lycopene.
Fruits and Vegetables – They are rich in vitamin B6 and folate. Body needs these essential elements to recover from prostate issues. Broccoli and collard greens are excellent items to eat. You can eat most of the fruits and vegetables. You may eat the fruits plain and cook vegetables to prepare different meals.

Omega 3 Fats – Fish is the best source to gain omega 3 fats. They contribute to gain the health condition back when you are suffering from prostate problems. Shrimp, mackerel, walnuts, salmon and tuna are all rich in omega 3 fats. You can prepare several dishes with inclusion of salmon and vegetables.
Soy – All the foods containing soy are good to include in Prostatitis Diet. Soy milk and soy sauce are the best options to include in your diet plan. People of China use soy products frequently while preparing most of the dishes in routine life. It is one of the reasons for Chinese people to be slimmer, healthy and have longer longevity rate.