Most popular green sunscreens for summers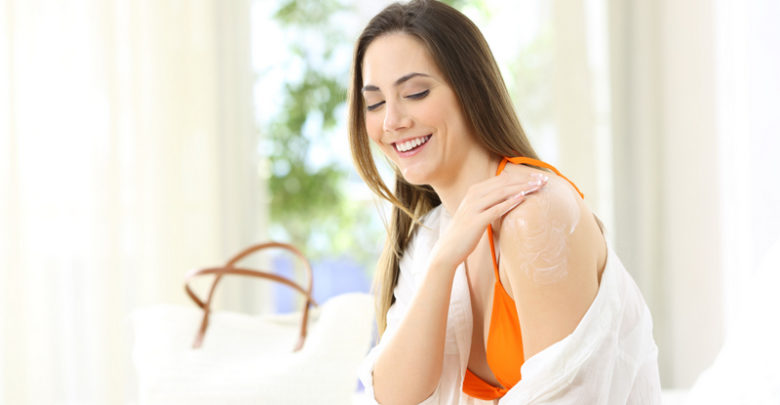 With the rapidly depleting ozone layer and the resultant rise in the skin cancer rates, a protective yet non-toxic sunscreen has become an essential product for everyday use. Organic sunscreens are free from any harmful ingredient and are equally potential at providing protection to the skin. Here is a list of four such popular eco-friendly sunscreens that are effective and authentic.
1.      Episencial Sunny Sunscreen SPF35 ($14.99):
This is the highest rated product from the Skin Deep with natural contents like zinc and titanium and is completely free from harmful nano particles. The sunscreen is also invigorated with natural substances like organic green tea and organic sesame, safflower and avocado oils. Anna Getty who is the author and a green living expert recommends it.
2.      Miessence Reflect Outdoor Balm, SPF­15 ($ 29.70):
This product is rated at the second position after Episencial Sunny Sunscreen by the Skin Deep and is also devoid of any nano particle. It generates a physical barrier against the sun that reflects the solar rays off the skin that is different from the ordinary chemical sunscreens that absorb the sun rays.
3.      Badger Balm 30+ Lightly Scented Lavender Sunscreen ($16.00):
The Badger Balm Lightly Scented Lavender Sunscreen is an extremely useful product as it boasts the recommendation of Kristen Arnett who is a makeup artist and also the Ecosalon columnist as well as founder of the Green Beauty Team. The product according to Kristen Arnett is safe and natural while being equally effective against the sun for a sufficiently long duration of time. It does not block the pores and restores the skin's moisture.
4.      Josie Maran's Daily Sun Protection SPF40 with Argan Oil ($32.00):
This product is an intensive moisturizing agent from Josie Maran. This everyday must sunscreen contains certain amount of organic ingredients. The Josie Maran product does not contain any kind of paraben and is also free from fragrance. It is especially beneficial in restoring the skins natural moisture because of its hydrating nature and is lightweight, non-greasy with quick absorbing capacity.
Summary:
All of the above mentioned organic sunscreen products are free from harmful and toxic substances and are very good at providing a safe and effective protection to the skin. They are equally effective as the non-organic products that contain certain nano particles that may be damaging to the skin.