Overview of Healthcare market in India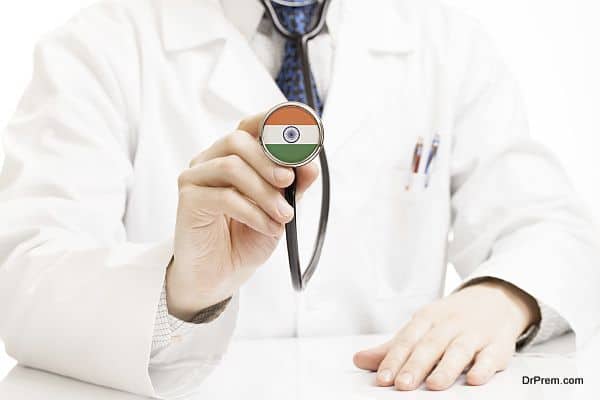 <![CDATA[The healthcare industry in India has witnessed a surge in the recent years. According to Frost & Sullivan, the market is expected to reach $160 billion by 2017. The constituents of healthcare, which include hospitals, medical infrastructure, medical devices, clinical trials, outsourcing, telemedicine, health insurance and medical equipment are constantly improving and present a rosy picture.
Facts and figures of Indian healthcare system:
India is one among the handful of countries that possesses 13 Joint Commission International (JCI) accredited hospitals. The medical tourist traffic in India is growing by the day. According to the International Business Times, around 500,000 medical tourists in pursuit of quality medical help are expected to travel to India this year. This figure reflects is a remarkable improvement from 150,000 foreign patients that travelled to India in 2002.
India is catering to the medical care requirements of people coming from Africa, Europe, the Middle East in addition to neighboring countries including Pakistan, Bangladesh, and Myanmar. The prices of medical care available in India are on the lower side as compared to other medical tourism destination. The medical care delivery system adheres to the norms and standards appreciated globally. The majority of tourists visit India for seeking treatments for cardiac, orthopedic, and oncology problems along with organ transplants.
Study conducted by an eminent consultancy Deloitte, suggests that the annual spending on health care in India was somewhere around five percent of GDP in 2013. According to the study, the total annual health care spending is expected to more than double from 2012-2017, to $201.4 billion. This implies that the Indian healthcare is witnessing an average growth rate of 15.8 percent, which is commendable.
The health care technology infrastructure in India is also revealing signs of improvement. The industry is steadily transitioning from paper files to electronic mediums. According to Deloitte, India's Health Information Technology (HIT), market is slated to register a CAGR growth of about 22.7 percent from 2013 to 2015. Indian health care providers have made their intentions public to invest $916.40 million for acquiring IT products and services in 2013. This is a seven percent increase over 2012.
Growth drivers:
An array of socio-economic factors has contributed to the sizeable growth registered by India's health care industry in the recent years. An increase in sales of generic medicines, unhindered growth in chronic therapies, and a deep penetration in rural markets are few of the socio-economic factors responsible for the phenomenal growth.
Moreover, the other growth drivers such as health awareness, increasing paying capacity of the general population, growing incidence of sedentary lifestyle diseases, increasing government expenditure on health care have also facilitated the growth of healthcare in India. In addition to this, the consistent growth of health insurance has augmented the growth in health care spending. According to the study, the Indian government, under its Health Insurance Vision, is planning to bring 80 percent of its citizens under the health insurance cover by 2020.
Limitations of Indian healthcare system:
The Indian healthcare is facing few issues that need to be addressed right at the earnest. Indian healthcare is struggling with inadequate primary health care infrastructure and physician base. The situation remains unchanged even after the efforts of Ministry of Health and Family Welfare to extend access into tier 1 and 2 cities through the National Rural Health Mission (NHRM).
A large chunk of population hailing from underinvested areas is still devoid of even the primary healthcare facilities. This necessitates them to travel to towns and cities to seek credible medical care and pay significantly more for treatments. To plug the loopholes in the healthcare infrastructure, the Ministry of Health & Family Welfare is shelling out $5.87 billion for near-term development.]]>