Ideas that will make the bad hair day a thing of the distant past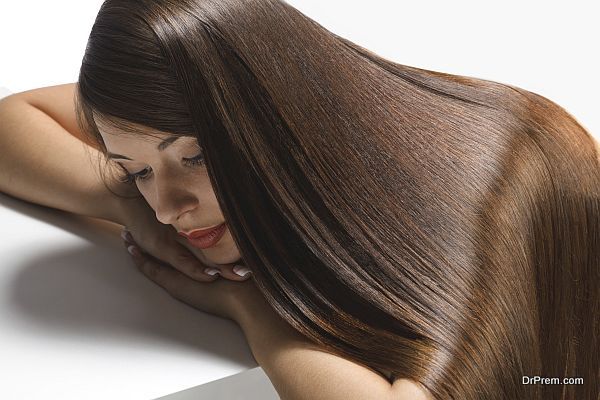 Good hair and a pretty hairstyle can make you look good and bad hair can make you look pathetic also. Having a good hair day means the confident you enjoying every bit of your day, and having a bad hair day means the not so confident you struggling with your hair the entire day. So what is it that you can do to escape bad hair day always, well, continue reading and you will find some great and beneficial tips to escape those bad days.
Top products to carry in your handbag always
If you keep these following hair products handy, you can certainly prevent a bad hair day out:
Hair conditioning spray
Image Source : Khoobsurati.Com
You leave your home after styling your curly or wavy hair nicely but when you reach your office, they go frizzy. What do you do then? Well, the easiest and the most effective solution is to carry a hair conditioning spray in your handbag. Simply spray some of it onto your hair and then use your fingers to tame your frizzy hair. The conditioning spray helps dampen your frizzy hair and resetting your curls in a perfect shape again.
Light hairspray
You get your straight silky hair curled for a special day. You crave for those ringlets to remain in shape at least for the entire evening but you hair seem to just not hold curls for long. You would not have to worry much if you will be carrying a lightweight hairspray in your handbag with you, as you can spray it and it will help your hair hold those curls for a longer period.
Smoothing fluid or serum
Static charge in hair feels and look pathetic. One should avoid brushing hair if there is too much of static charge in them. You should carry some smoothening serum or fluid in your bag, so that you could apply it whenever your hair experience static charge and start to look horrible. Hair serum helps neutralize your hair, thus, preventing static charge in them.
Dry shampoo spray
Passing your fingers through or playing with your hair all day causes them to turn oily. Imagine this happens to you while you are up for a meeting in your office or anywhere else, where a bad tress day could spoil your image. You cannot go for a head wash there; dry shampoo spray lying in your bag can be of immense help in such a situation. Spray some of it onto your hair roots, brush it through and see how in no time your hair will start to look non-oily and lustrous.
Salt spray
Image Source : HoardofTrends.Com
Hair those fall flat soon after styling or a head wash is one bad hair day many girls experience. You go to a salon to give some volume to your hair via some hairstyle but soon after, your hair fall flat again, which is an extremely annoying happening. Having a salt spray in your bag all the time can effectively take away your hair trouble, as it restyles your hair back in your much-desired style and shape.
Texturizing spray
Image Source : Beautylish.Co
Soon after styling your hair, they start falling flat and looking oily too. This is one of the most common bad tress day problems people face because once your hair start looking oily there is no such other alternative to make them look normal and shiny except for a nice texturizing spray. It takes away all the excessive oil leaving your hair all normal.
A bad tress day can be very frustrating so it is always better you arm yourself with all the hair products that can effectively keep those bad hair days away from you.