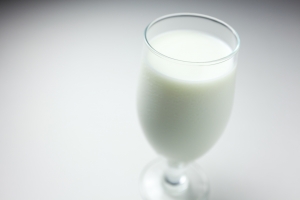 Are you looking for a simple, effective and quick weight loss diet? One Week Diet is the answer to all your worries. The diet is magnificent in its approach and methodology to reduce weight. Many individuals around the globe have practiced this diet and obtained desired results.
One Week Diet
The diet is about detoxifying human body which ultimately leads to weight loss. One Week Diet allows the dieter to have certain types of foods for a week's time. You may have to eat vegetables on 1 day and another day you might have to eat only fruits. Within only a week's time, you can lose up to 14 pounds if you follow the diet plan strictly.
Day 1 – You are allowed to eat all kinds of fruits and vegetables on the starting day of the diet. Don't have bananas on the first day.

Day 2 – Vegetables are the only choice you have on the second day of diet. However, you can have as many veggies as you want. Prepare the meals that you love to eat.
Day 3 – Go back to the first day's routine. Have a mix of fruits and veggies for the entire day. Rather than having 3 meals, have 4 to 6 meals this day. Make salads, have plain fruits or fresh juice as it's your choice on how you want to consume the veggies and fruits.
Day 4 – It is the toughest day for dieters. You are only allowed to have 5 bananas and 5 glasses of milk on this day. Don't have too many bananas at one time. Have 5 meals in the entire day by drinking 1 glass of milk along 1 banana at a time.
Day 5 – You are allowed to live on fruits only on the fifth day of this diet.

Day 6 – Have a combination of fruits and veggies on the 6th day of diet. Have low quantity 5 to 6 meals.
Day 7 – By this time, your body is cleansed from toxins and impurities. Drink plenty of water and have lots of vegetables to finish the diet in a perfect manner.