Getting that beautiful, glowing skin this season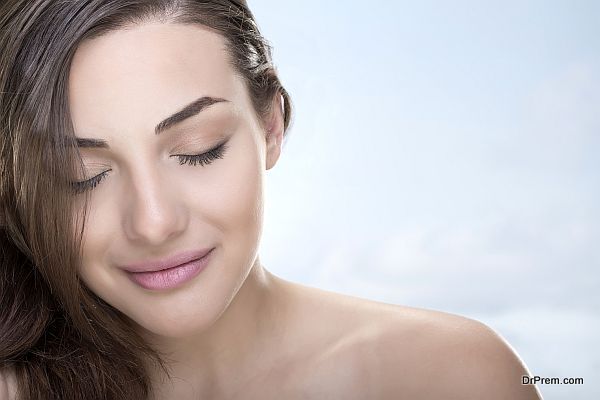 Summer is knocking at your doorstep asking you to do all the preparations to hit summer hard with your flawless and glowing skin, but how. Well, keep on reading and get to know how you can make your skin glow and look sexy without spending much of your hard-earned money.
Top scrubs that barely cost
We all need scrubs and other products that can maintain the richness of our skin. As our skin is so delicate, we cannot even settle don for some products that are not pricey but they do not have any good qualities as well. Going to parlors in order to get pricey facials and body bleach is also sometimes out of reach, so what is the alternative you can take. No need to do brainstorming, as you can easily use some of the ingredients lying right there in your kitchen, that make superb masks and scrubs. Here are some DIY scrubs you can use that give results similar to the ones you get by spending fortunes.
Amazing sugar scrub
Many people think that homemade scrubs and other beauty products can never give you spa like and expensive salon like results, well it's just a myth. You try this one homemade scrub and believe you me, you would never again say this same thing above. It is super easy to make and gives astonishing results. You can use both brown and white sugar, and mix some olive, vegetable, or coconut oil in 2:1, scrub it and see how your skin glows.
The cucumber scrub
All you pretty ladies who have sensitive skin can use this amazing scrub that has extreme nourishing and exfoliating properties. Grind a cucumber and mix sugar and oil to it in the 2:1 ratio. Rub this scrub gently on your face for sometime, wash it and experience a glowing and soft skin.
Banana body scrub
It is not just your face that should glow but also your entire body, and this one homemade scrub does the same, it naturally bleaches your body, thus, making it glow. You require some brown bananas to make this scrub, and this one needs no oil or any other moisturizing agent. Smash the bananas do not over smash, or else you would get a paste too thin and difficult to apply on face. If you want to apply this scrub on your face then you can do it without adding sugar, and for the rest of the body add sugar granules and then massage or scrub it on your body.
Oatmeal scrub
Our skin demands exfoliation in order to get back its shine and glow, and oatmeal is one of the natural exfoliants you can put to use if you desire to revitalize the lost charm of your skin. Add some apple cider vinegar and honey to raw oatmeal in a bowl to form its sticky thick paste. Apply this nourishing facial scrub on your face to revitalize it. This is one of the most effective natural and DIY scrub you can make and use.
Almond scrub
Take some almonds and grind them to powder, which is partially solid. You should feel its granules rubbing on your skin when you scrub it on your face. You can keep powdered almonds in a container and use it every time you want to give your face and neck a nice rejuvenating scrub. All you need to do is to add some milk to the powdered almonds to transform it into a facial scrub.
Get the hang of some extremely effective, easy, and too easy on your pocket scrubs and flaunt your glowing skin in summers.