Foods that help in detoxifying the body and keeping fit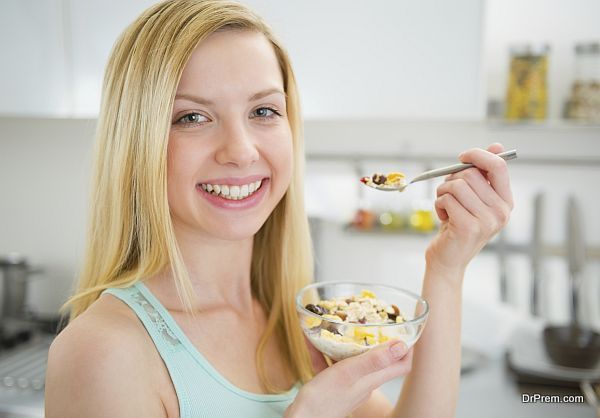 We cannot prevent toxins from getting inside our physiological system but cleansing the system is a must. Detoxification should be a part of your routine if you want to stay healthy. Many health conscious people opt for the liquid diet detoxification technique but it may not be as effective as believed. We have organs like kidneys, intestines and liver, which help in removing the toxic elements from our body and cleanse the blood.
A healthy method of enhancing the abilities of our natural detoxifying organs is to take care of them and provide them with proper nourishment. It can only be done through a well-planned diet that includes some natural foods that help in the detoxifying process. In the following, you will find the names of foods which help in detoxifying.
Artichokes
Artichokes have been proclaimed to be the most beneficial food for the liver. Daily intake of artichokes can improve the function of the liver so that it cleanses all the toxins from our system and produces the right amount of bile. More bile production helps in better digestion as it breaks the food molecules down for absorption.
Oranges
For combating the negative effects of toxins and free radicals, one must consume sufficient amount of foods such as colored fruits and veggies that have loads of antioxidants. Both antioxidants and Vitamin C are responsible for improving the functions of the liver. Orange is a lovely fruit that offers antioxidants for fighting the toxins. It also promotes the production of a compound named glutathione, which is essential for detoxification of the liver.
Sweet potatoes
Sweet potatoes have more healthy nutrients than ground potatoes. It is the best natural source for vitamin B. Vitamins B6, B12 and B folate helps in improving digestion, cell function and even metabolism. The improvement of these physiological processes in turn helps in reducing the negative impact of toxins.
Lentils
Keep lentils in your daily meals as well. Lentils provide our body with zinc, which is an essential mineral. Lentils are generally recommended as a protein supplement, and not known for the high amount of zinc they offer. Many different biochemical procedures that occur within our bodies require zinc.
Oats
A clean digestion system helps in promoting good health. Oats have lots of soluble fibers which help in enhancing the digestion and helps the gut in functioning properly. Oats are necessary for removing bile from the digestion system so that our body can get rid of the toxic elements more easily.
Almonds
Almonds offer many health benefits and it is a good source of Vitamin E. Every ounce of almonds contains 7.3 mg alpha-tocopherol, which the human body can absorb quickly. Almonds also offer other nutrients like fiber, calcium, magnesium and some proteins.
Beets
You may not like them in your food, but beets are extremely beneficial for your physiological system. This colorful vegetable can make any salad look good and reduces the blood pressure levels. It also increases our natural energy levels. The minerals and plant chemicals that we get from beets cleanses the liver and purifies the blood. This way it helps in detoxification.
Brazil Nuts
Brazil nuts are the easily available source of selenium, which is used by our body in making selenoproteins. It helps in preventing cell damage caused by toxins and act like a powerful antioxidant.
Cabbage
Chop it for your salads or make soups in winter; cabbage is your friend in fighting toxins. Cabbage contains sulfur, which helps in removing harmful chemicals from the body. Cabbage not just promotes the excretion of toxins but also offers indole-3 carbinol, which is a chemical that repairs DNAs.
Keep nuts, veggies and fruits that help your physiological system in expelling the damaging toxins. Revitalizing your digestion system is the only effective way of fighting the toxins.