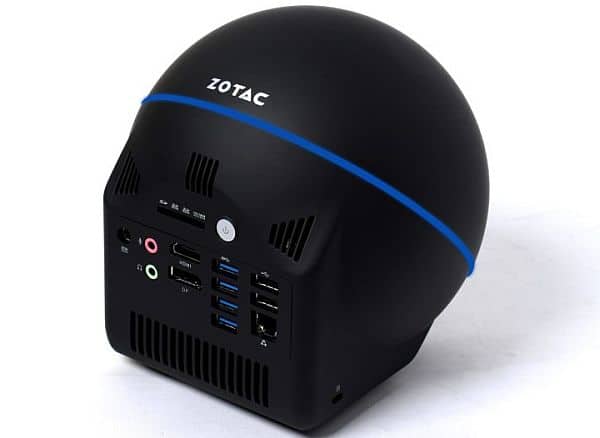 In order to expand its ZBOX line, ZOTAC International has recently revealed its new series called ZBOX Sphere OI520. Leaving the traditional square form factor behind, ZOTAC has moved on to create this exclusive orb-shaped mini-PC.
Appearance
This stylish spherical device displays a unique design concept. Raised on a shelf-like platform, it bulges out on the desktop. This may be quite appealing for many people who are looking for uniqueness and innovation in their products. On the other hand, some people may also find it awkward-looking. The device displays three USB 2.0 and four USB 3.0 ports. While USB 2.0 ports are located on the back and side, USB 3.0 ports are all conveniently located on the back. It further includes a 4-in-1 memory card reader, mSATA port, SATA 3 port, HDMI output and DisplayPort output. Overall, the appearance seems to be satisfactory.
Performance

Powered by the fourth Generation Intel Core i5 processor (1.6 GHz, 2.6 GHz), the ZBOX Sphere OI520 series offers wonderful computing experience at an individualized level. Intel HD Graphics 4400 makes this device perfect for high-definition content. This mini-PC is an excellent device for those who like to multitask, as it is highly responsive. It is also easily expandable to include a 2.5-inch SATA 6.0 GB/s hard drive. Its hard drive's capacity makes application loading and booting superfast. Additionally, networking is never a problem with its Gigabit Ethernet and Wireless 802.11ac features. Thus, the device displays superior performance.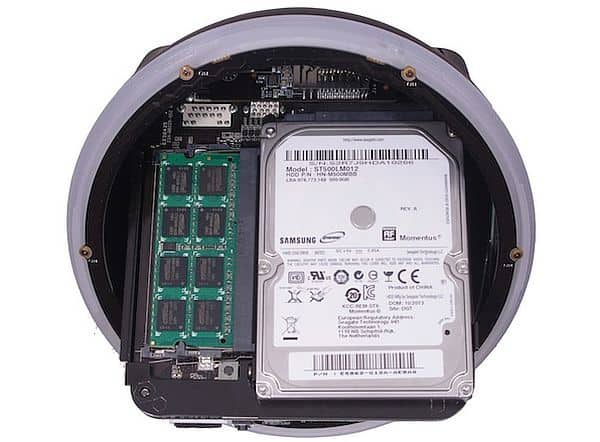 Ease of use

Users can twist the top of this device for easy upgrades without tools. You may customize it in a simple manner. The ease of use is not because of its user-friendly design, but by its hassle-free connectivity through Bluetooth 4.0. In contrast, some people may find it tough to adjust to a spherical design. However, the high performance of this device will never keep you stuck while simultaneously handling several tasks.
Quality

The product is of high quality and displays the use of powerful components. Its quality is also reflected through its effective working capacity.
Reputation
ZOTAC is a renowned name in the mini-PC industry. With the launch of its funky ZBOX Sphere OI520 series, it has tried to offer something unique to enthusiasts. The success of this product can add stars to the brand's reputation.