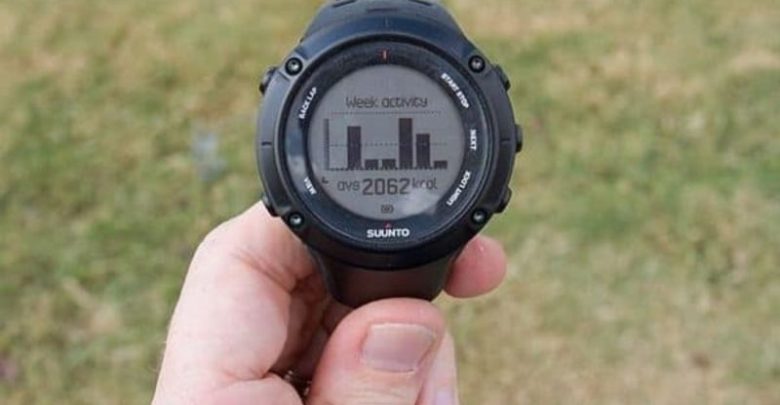 Suunto Ambit3 is a rough-and-tough entry in the market for sport fitness monitoring gadgets. It is a multisport watch for people who want a devicethat can synchronize well with their smartphones and can also record their health and fitness factors effectively. However, let us see whether Suunto Ambit3 fits the bill for such users.
Usefulness
Suunto Ambit3 is such a fitness tracker and heart rate monitor that can also track your heart rate under water. This multisport GPS watch is quite useful to record a variety of fitness data while performing different types of activities, such as running, hiking, biking, cross training, and swimming. It can also track your progress and the time taken to complete an activity while you are on the go.
On the other hand, it is disappointing to find that this watch does not inform you about important factors, such as distance walked, steps taken, and sleep patterns. Otherwise, the gadget is quick to analyze the recorded data and present it as usable information.
In addition, the gadget is useful as a smartwatch when it receives updates from your phone and displays them on your watch face. Through a companion app called Suunto Movescount, you can even make animation movies of your journeys using the pictures you have captured on the way.
This app also lets you export your analyzed data in varied file formats. Suunto Ambit3 keeps alerting you on your safety while you perform an activity like swimming or mountaineering. However, heart rate recording while swimming may be slightly problematic for men due to improper adjustment of the device on their chests.
Value for money

This watch is available at a price of around $435 that seems justified for a high-performance multisport fitness tracker of this level. It is especially recommended for sports enthusiasts who want to keep a check oncritical health factors while performing varied activities.
Appearance

Suunto Ambit3 is a cool gadget with a unique style.This multisport watch comes with a durable steel bezel and scratch-resistant glass protecting the display. It also has a silicone strap and sapphire crystal lens. It has customizable features that can be selected even over a wireless connection.
While you may add new sports and time your activities, you may also alter data pages and pause sessions. Apart from this, the multisport tracker features a low-battery indicator, calorie counter, date indicator, and chronograph. The overall display is neatly organized and user-friendly. You can choose out of its two models, Sport and Peak. The available colors include sapphire, black, blue, and white.
Performance

This watch offers nice functionality. It can connect well with your iPhone or iPad wirelessly. The gadget uses Bluetooth Smart to synchronize with your smartphone.Even when you move away from your phone and come back later in touch, the watch keeps the connection intact.
Suunto Ambit3 displays an effective performance while doing the GPS tracking of time, heart rate, and other fitness factors. It is also high on accuracy while tracking the data. When your heart rate is monitored under water, there seems to be no problem with the transmission. While the general performance of this watch is decent enough, the major thing users may find missing is the Android support.
Ease of use

It is simple to strap and use Suunto Ambit3, which comes with a Bluetooth Smart-enabled heart rate strap. It is also simple to charge the battery using a USB cable and any USB port you find. In addition, the process of synchronizing the data on Mac or PC is fast and smooth with this watch. When we talk about its interface, it is pretty simple to handle with a structured menu and options.
This multisport GPS watch is easy to wear, even while tracking heart rate during swimming. With a superb user interface and performance while tracking sports fitness, Suunto Ambit3 is a device recommended for every athlete.