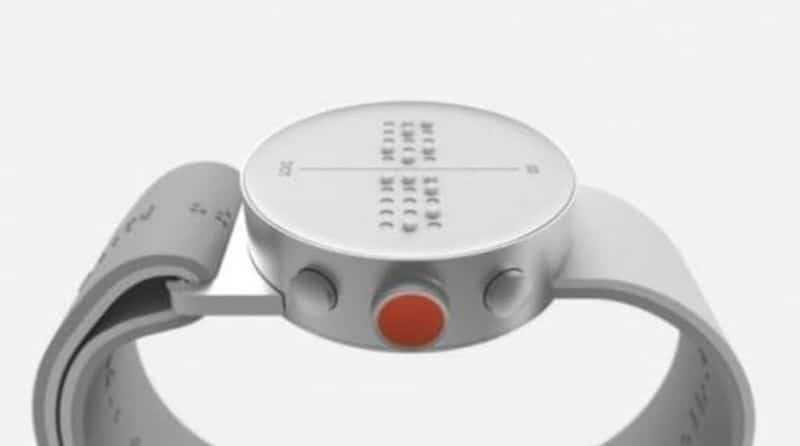 People with visual problems face a lot of challenges when they have to move out and go somewhere. As much as they can take a cab and move around the place, the element of walking will also be there. While those who are slowly losing their eyesight still have a chance to see things, people who have completely lost their eyesight face the biggest challenge.
Keeping such people in mind, many companies are coming up with different kinds of gadgets that can be used by those who are visually impaired. With the help of science and technology, these gadgets are designed to help people with visual problems move across easily.
Smart Blind sticks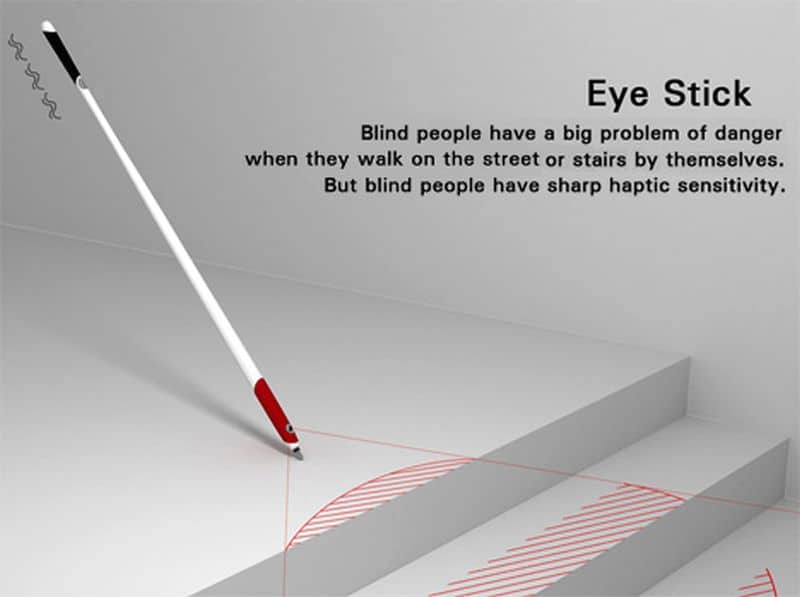 Thanks to science and technology, visually impaired people now have a ray of hope with the improvement of navigations systems that is built into their sticks. These sticks come with special sensors that help sense water and light as well as let the person know if there is an obstacle in their path.  It also lets them know if the room they are getting into is dark or has light. One of the best things about these sticks is that some of them come with a special remote which can be used if they are trying to locate their stick.
Smart glasses
Another beautiful innovation is the smart glasses that are specially designed for those who are blind. These glasses are ideal for those who still have a chance to see the world even though they have lost most of their eyesight. They help in detecting any kind of shape, movement or light by amplifying it for the wearer. The body and design of these glasses are similar to reading glasses with a touch of advanced technology that helps making a person's life easy.
The EBook reader for visually impaired people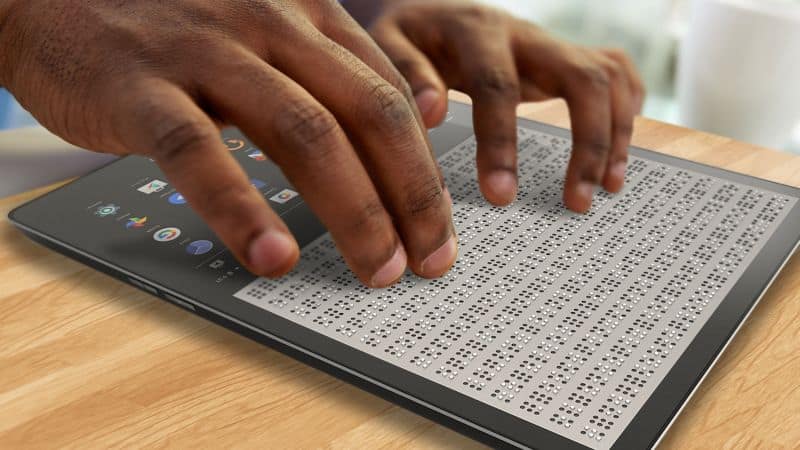 Another beautiful concept for those who have visual problems but love to read, specially designed EBook readers have been invented keeping in mind the needs of people who are visually impaired. These readers convert normal words into Braille dots which is a language that most blind people can understand.
Smart watch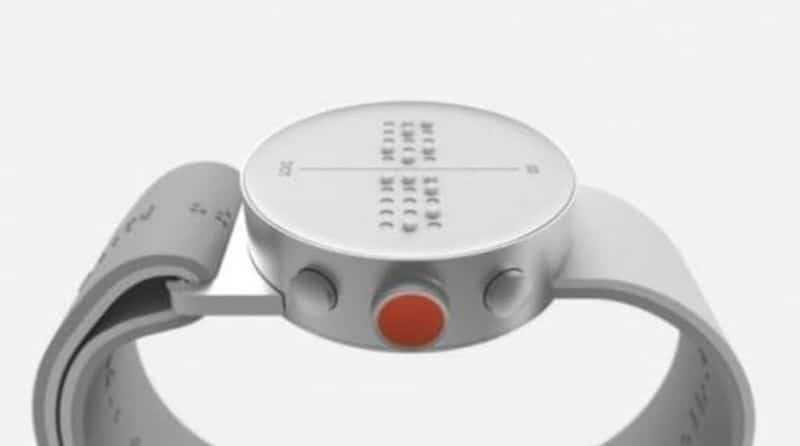 The smart watch for visually impaired people comes with Braille dots. The working functions of this watch are similar to the regular watch; however, instead of the analog or digital numbers, you have the Braille dots that tell them the time. Some of the advanced versions of these kinds of watch also come with the date facility so that the wearer doesn't have to depend on anybody.
The finger reader
As technology continues to advance, there are more products developed for people from various walks of life. Even those who are visually challenged have the ability to read things. With the Finger reader, a blind person can now read even a regular book. This is because this reader reads out the text for the person.
Smart Assistive Shoes for visually impaired people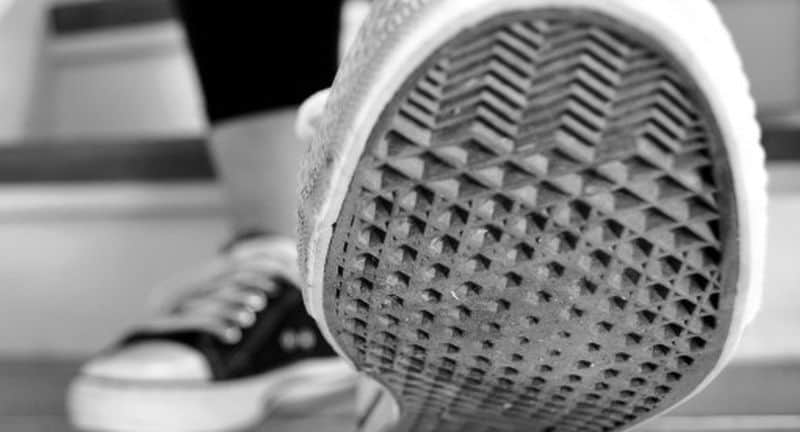 Wearable technology has been growing at a drastic pace. With the help of IOT, now people who do not have eyesight can walk easily with the Smart Assistive Shoes. The sensors in these shoes detect the obstacles which are as big as the knee length that are within the range of 2-3 feet and either make a sound or vibrate so that the person knows that there is something in front of him/her. The advanced versions of these shoes come along with a stick. Both of them communicate with each other whenever there is an obstacle and will let the person know about it.
Note taker instruction devices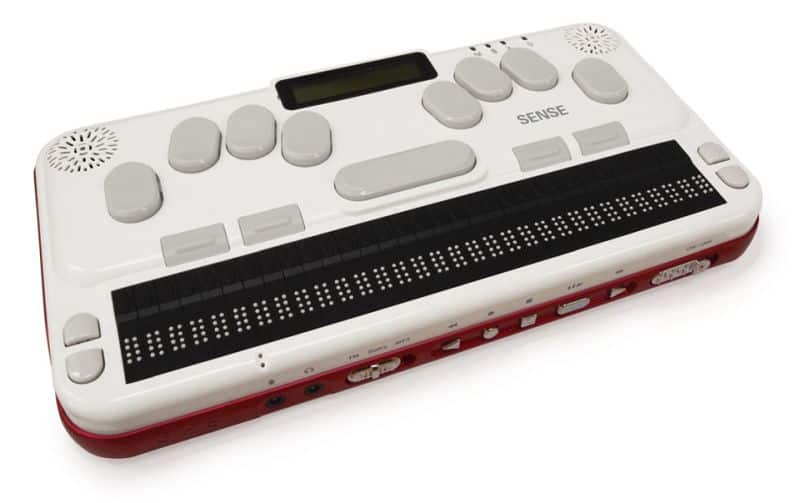 This is ideal for those people who want to take down certain notes. These devices are even perfect for students since they are portable and small in size, and can be used in class while they are taking down notes. This has a standard keyboard which converts the words into Braille dots, the advanced versions come with the dual converter which is Braille dots and regular words and also has the audio facility that can record stuff like lectures or even notes. It can also be used for navigation purposes as well as writing class assignments.