Runtastic has brought forward a lineup of fitness trackers out of which Moment Elite is the most expensive and largest. It is a watch-style fitness tracker with cool looks and nice features. Let us enter the depth of its functionality and performance to determine its real benefits for you.
Usefulness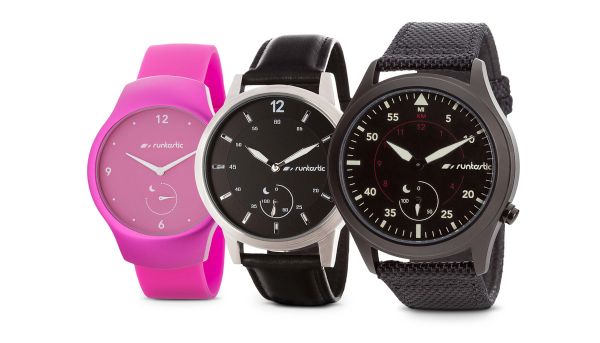 Runtastic Moment Elite not only tells you the time, but also tracks several other fitness factors when you perform an activity like walking or running. It keeps an accurate track of your steps taken, distance covered, active minutes spent, and calories burned. Additionally, the tracker keeps a check on your sleep patterns.You can set your fitness goals and monitor your continuous progress using this device.
In fact, it can also give you idle alerts if you set them up. Through the linked app, the device will let you know when you have been sitting for long. Thus, its vibrations can keep you moving and fit. However, the downside is that Moment Elite does not adjust your goals according to your progress. It also does not track your diet through the app or monitor your sleep automatically.
Value for money

This fitness tracker costs you $179 that seems just okay. Some competitive products can be slightly better at the same price.
Appearance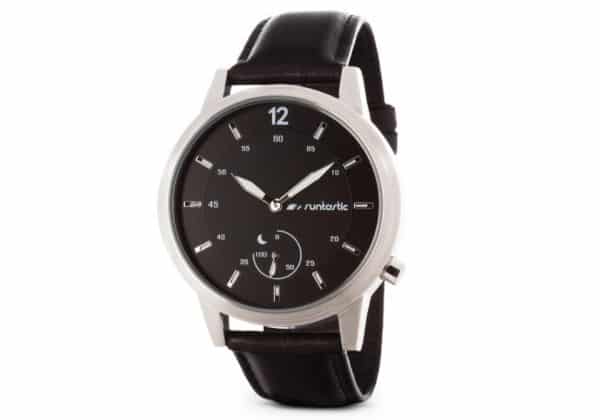 Moment Elite comes in a black stainless steel case with a scratchproof mineral glass on its face. It has a textile-and-leather strap. With the style of a traditional analog watch, it has interesting activity tracking features.On its face, it has minute marks in the outer circle. The inner circle shows red marks for hours.
Thewatch's hands start rotating during your activity. They tell you about the distance you cover. A tiny dial in the backdrop has a single hand that moves from zero to hundred. It indicates your progress. Moment Elite is a 45 mmdevice thatweighs 8.5 ounce. This makes it somewhat flabbier than competitive gadgets.It may not look too pretty on all the wrists.
Performance
The tracker can be easily used with all iOS or Android devices. It works well to give you constant alerts on your activity goals. Moreover, its accelerometer is quite accurate. The device gives you decent battery life, as it uses a standard watch battery lasting up to six months.
Ease of use

Although it is slightly problematic to find the right app in the store, the use of Moment Elite with the Runtastic Me app is simple.The app interface and features are easy to handle. The watch is also handy at night, as its hands glow in the dark. Further, it is waterproof up to a depth of 300 feet. Thus, you can easily use it while swimming or taking a shower.