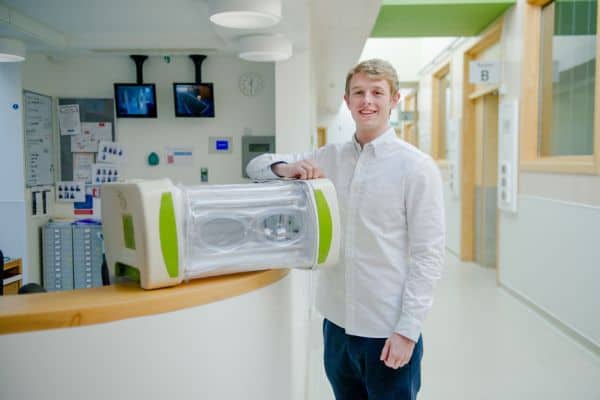 Statistics suggest that 1 in 10 babies are born prematurely. With it being such a huge problem, a young designer by the name James Roberts has made an inflatable incubator called MOM. Though incubators are available in most hospitals, they are quite expensive. The monetary investment involved is often a huge restriction and sometimes not affordable by smaller hospitals and villages. Hence, MOM was invented and is such a rave that it recently won the James Dyson award.
Why an inflatable incubator?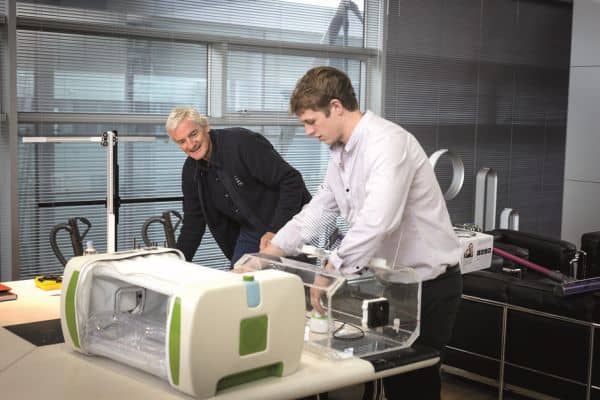 Reports from the world health organization state that nearly 75% of infant deaths could be avoided if treatment was available around the world. MOM solves this issue with the inflatable incubator which would be a boon for the developing world.
How does MOM work?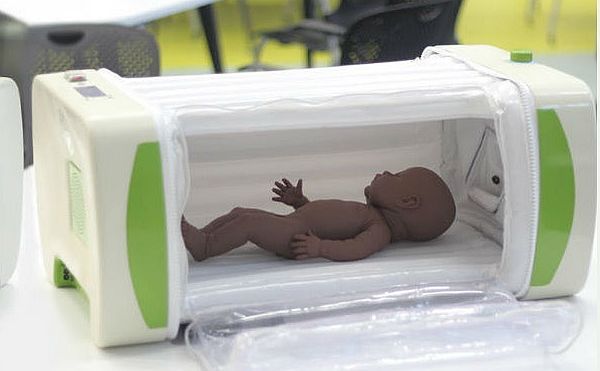 The device is easy to use, it is easily transportable as it can be collapsed in to a small size, and it runs on battery for 24 hours, completing the mobility of the device. So, even in the case of power outages which may be the case in smaller villages or towns, you would have the possibility to use MOM. The incubator does not require expert guidance. In fact, it can be set up manually. The heating elements in the incubator are made from ceramic heating elements. The screen that is present on the incubator shows the current temperature and the humidity that can be custom set based on the infant's condition and medical requirements. In case there is a change in the pre set conditions, there would be an alarm sounding off. Also, many babies suffer from jaundice during birth – a phototherapy unit helps in this regard.
The MOM will be mass produced soon, and costs only about $400 as compared to $45,000 in a modern incubation system. The same can be transported and set up with ease and would not require an expert to operate.
Will it change the incubator industry?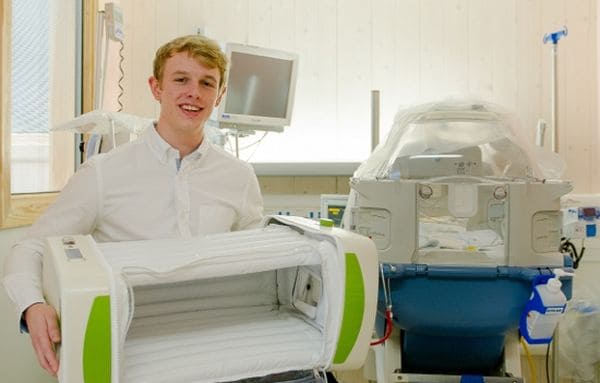 The incubator is without doubt a life saving mechanism and has always had restrictions in reach because of the cost factor and the fact that not everyone could operate it. With an invention like this, there would be a lot more people who would be able to afford the system and place it in hospitals that would have never dreamt of having such a facility in place. There would be lives saved and a lot more children kept in incubators.
The idea was a graduate project for an industrial design course at the Loughborough University. Quite obviously, it was seen as a project that would go a long way and the inventor was sure of success once he knew there was a chance of lives being saved.
Setting it up for mass production would not be a problem either, as it would not have a large cost behind production and more people would be willing to invest in a space that is growing at phenomenal speeds. The fact that MOM can be used in almost every possible location in the world is a huge advantage. Many people have restricted technology on this line because of the cost factor. It would be a steep challenge for present incubator manufacturers who have never explored a battery led operation.
One of the standing features is the phototherapy unit that is present in the device. It not only helps with premature babies, but also shields children that are suffering from jaundice during birth.
Summary
There are several cases in smaller villages and many hospitals where lack of equipment proved fatal. Hopefully, MOM will change that where newborns are concerned.