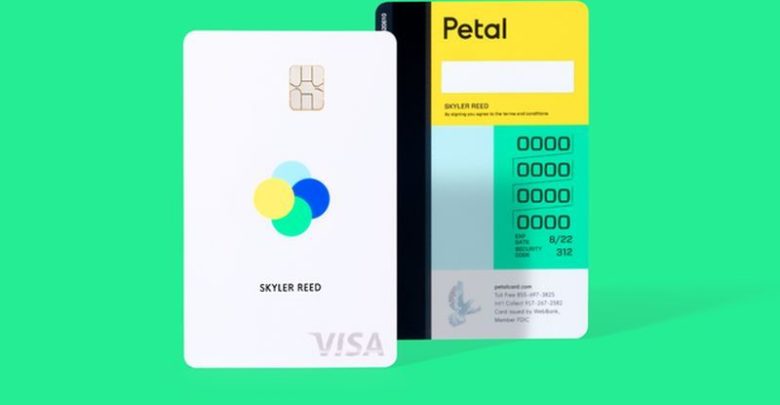 Tech startups are currently seeing a big boom as they cater to the demand for software for the world of developing, big data, cloud, mobility, cybersecurity and IoT. Tech startups funding is expected to rise to about $507 billion, as the best startups are building services and software aimed at the large enterprise companies, rather than end consumers. Take a look at the hottest tech startups to watch in 2020:
Latest and innovative tech startup ideas to follow
1. Solidia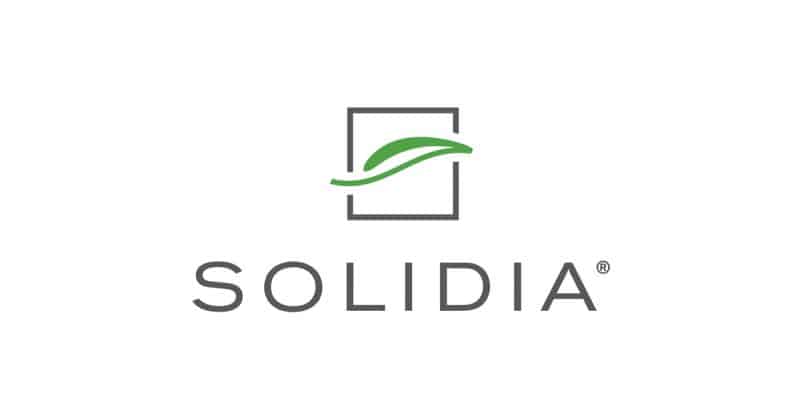 Unpredictable weather events which are of high frequency and greater intensity have been seen throughout the world. The need is to reduce emission in all spheres of industry including the cement production which is accountable for 7% of the planet's GHG emissions.
The startup Solidia has patented a process in which emissions from cement production reduces to a 70% less carbon footprint. The company was funded by EP Henry and their method was commercially available from August 2019. This is one of the innovative companies which could reduce emissions significantly.
2. Shape Therapeutics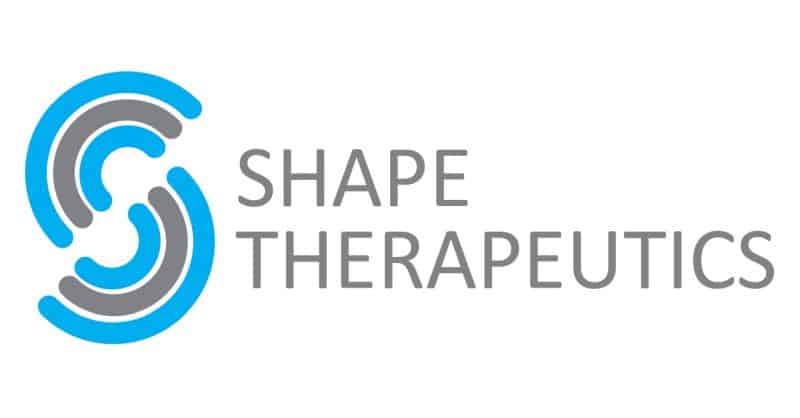 Image Source : finsmes.com
This startup has been developing technology which would modify the human RNA to eliminate diseases or correct mutations. It was founded in 2018 and is based on the path breaking work of bioengineer Prashant Mali. Shape raised 35.5 million dollars in November to set up an office and hire staff. Experts say that the Shape method is extremely precise, much more than the Crispr-Cas9 process.
3. Honeycomb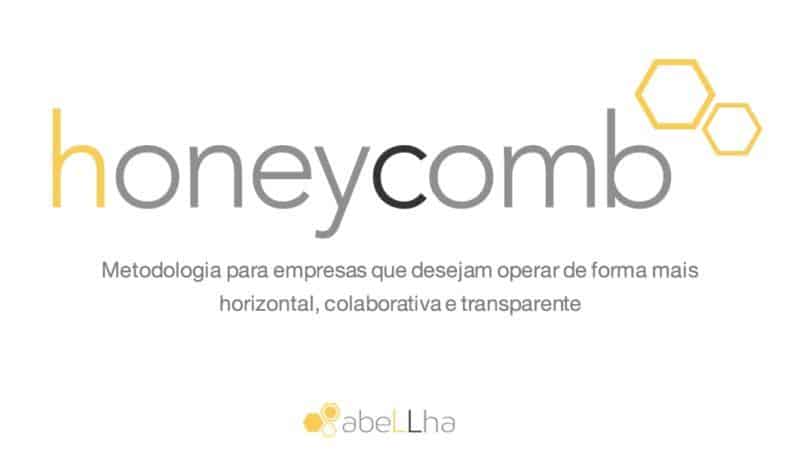 Image Source : techstartups.com
This is one of the best tech related startups which allows developers to visualize and understand their systems via high cardinality dimensions, at user level, instead of continent or browser type. Honeycomb can be a tool which gives ownership to developers over their code and the systems which they build.
4. NS1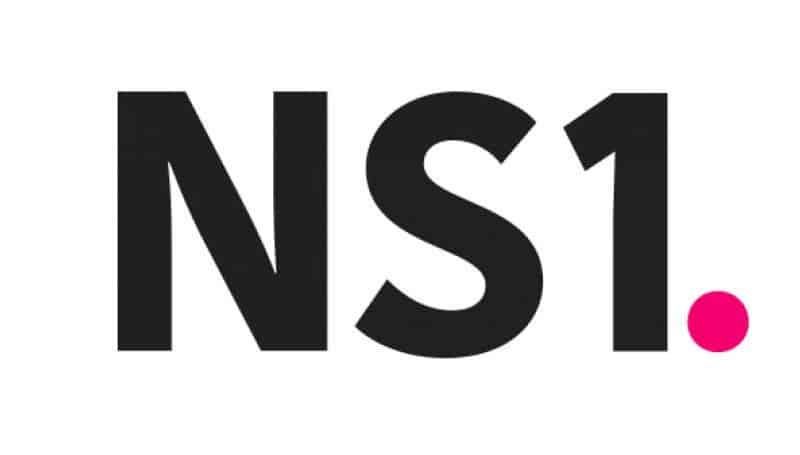 Image Source : cdn.builtinnyc.com
NS1 is a tool to manage application traffic with DHCP, DNS and IP address management capability. It has emerged as a leading tool in the world to deal with the extensive and diverse challenges which come with managing humongous amount of traffic across the complex interlocking software apps and systems. The company has an impressive list of clients which includes DropBox, LinkedIn and The Guardian, and growing which makes it one of the best tech related startups to watch out for in 2020. It is now being adopted by the largest as well as the most technically forward organization, but it is predicted to catch on, till even the smallest companies adopt NS1. Probably that is why it received a whopping 78.4 million dollars funding in total from 2013.
5. Better.com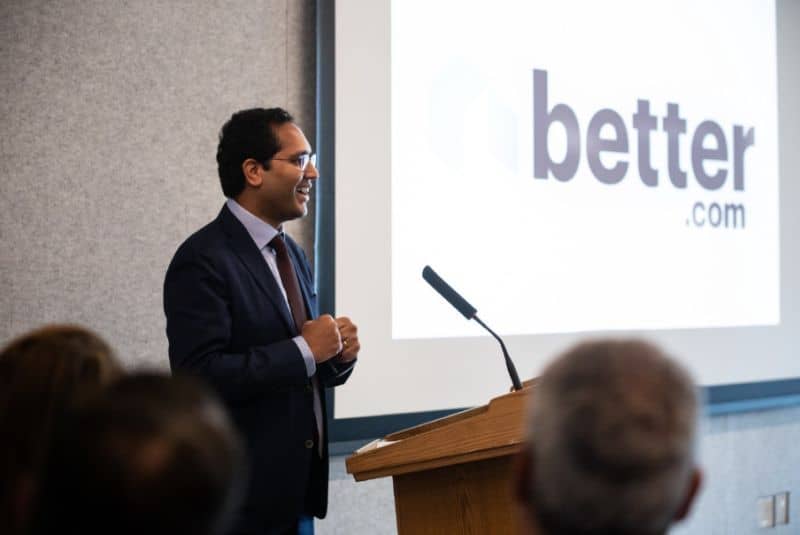 Image Source : miro.medium.com
Based in New York, the company is a major disruptor in Real Estate, as it has upended the mortgage application process by making it hassle free and easy, and online. The company does not charge any commissions or fees but makes money through interest. Till now, it has lent over 4 billion dollars to buyers in the year 2019.
The process of mortgage which normally takes weeks, takes only minutes on Better.com. It is one of the most profitable startups with total funding of 254 million dollars. It is approved in 44 states in the US and soon, it is expected to be in all 50 states by March.
6. Firehydrant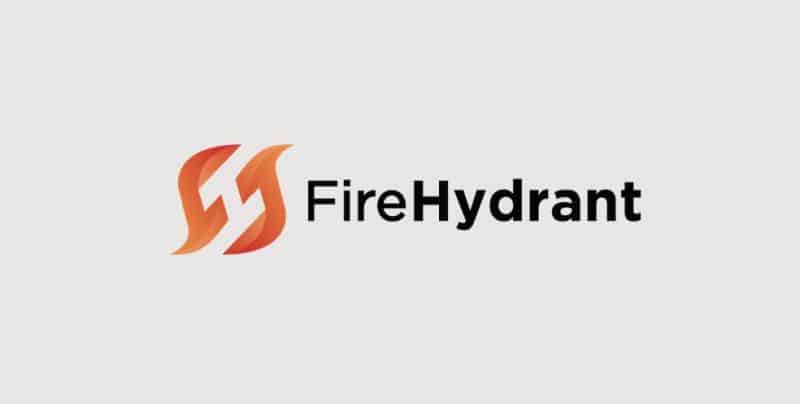 Image Source : miro.medium.com
The startup is one that would be making its mark in DevOps as it has been designed to help on-call developers challenges. Though it does not have profile as big as Honeycomb, it is one of the software tools that would just slip in there as an incident management tool which integrates into a massive array of the workflow tools. The best feature about the product is that it allows developers to resolve the hard stuff first without spending hours on things which just take time.
7. Cockroach Labs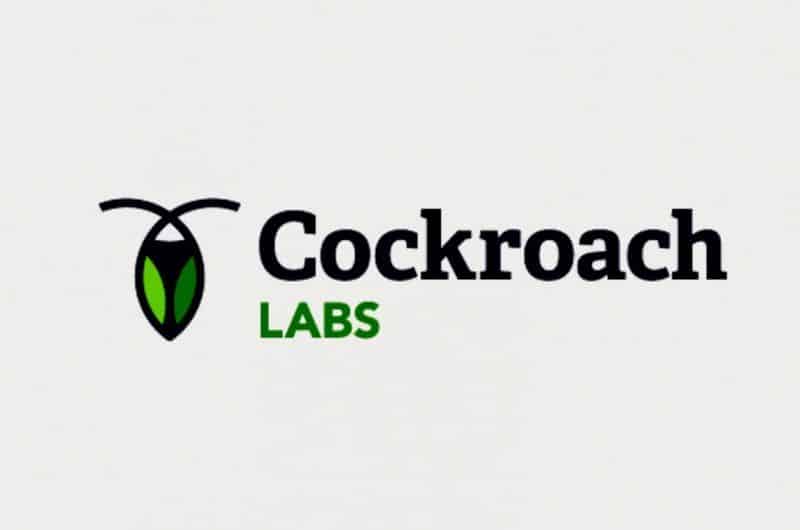 Image Source : venturebeat.com
Cockroach Labs are behind the most profitable CockroachDB, the cloud native SQL database. It did well due to its ability to scale from single instance to thousands as well as for being extremely resilient. The cockroach like resilience keeps it going even after everything else fails. CockroachDB changed from open source to Business Source License or BSL to protect the product as it grows. 2020 is expected to be a big year for it, especially as resilience is at its core.
8. Crysta
Image Source : themeforest.img.customer.envatousercontent.com
Crysta, a part of the Redcliffe Life Sciences based in Delhi is a fertility platform as well as end-to-end pregnancy platform offering screening and diagnostic services, clinical-data management and regular counselling. The company is planning to gradually scale the operations, to include all the aspects of child and mother's healthcare. It received 1.4 million dollars in funding for research as well as to enhance its technology.
9. Gremlin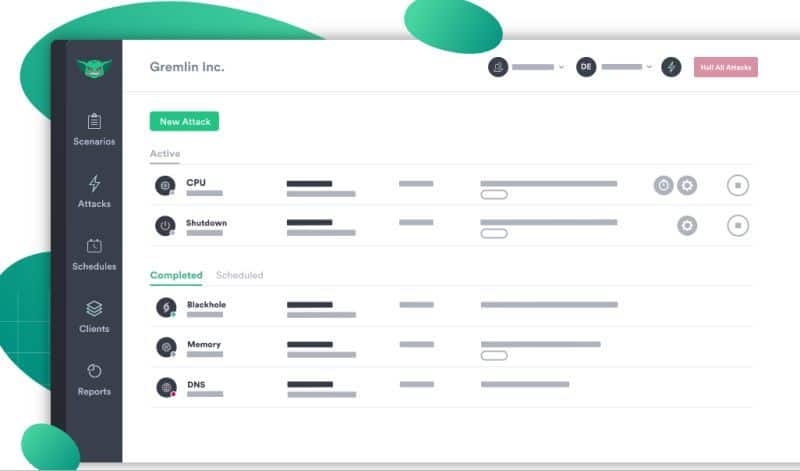 Image Source : gremlin.com
Gremlin has been designed to engineers to perform stress tests on the software systems. This is very important in the current technology landscape. With increasing system complexity which has led to unpredictability a reality that developers have to deal with on a daily basis. Gremlin's stress tests allow developers identify the weaknesses before they have an impact on the revenue and customer. This is one of the innovative startups that you need to watch in 2020.
10. Rookout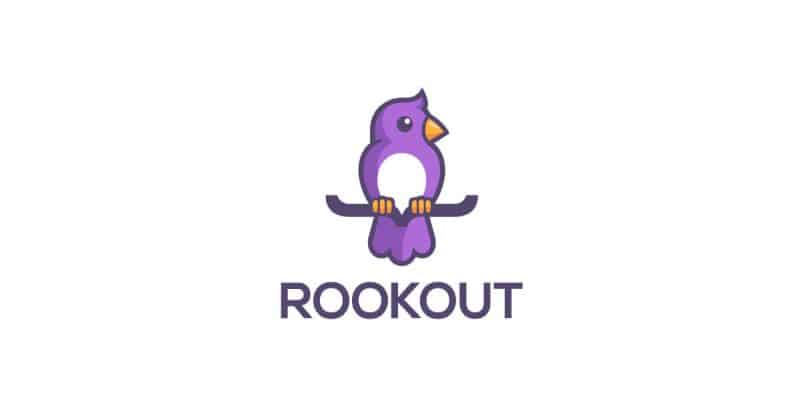 Image Source : assets-global.website-files.com
Rookout wants the data which is buried inside the applications to be used as information to monitor and debug systems. Rookout has been designed to work for the modern architectural as well as deployment patterns, such as serverless and Kubernetes.  It is a tool which would not only bring simplicity in complexity, but it would save engineers a huge amount of time, up to 80%.
11. Nucane Life The Sugar Solution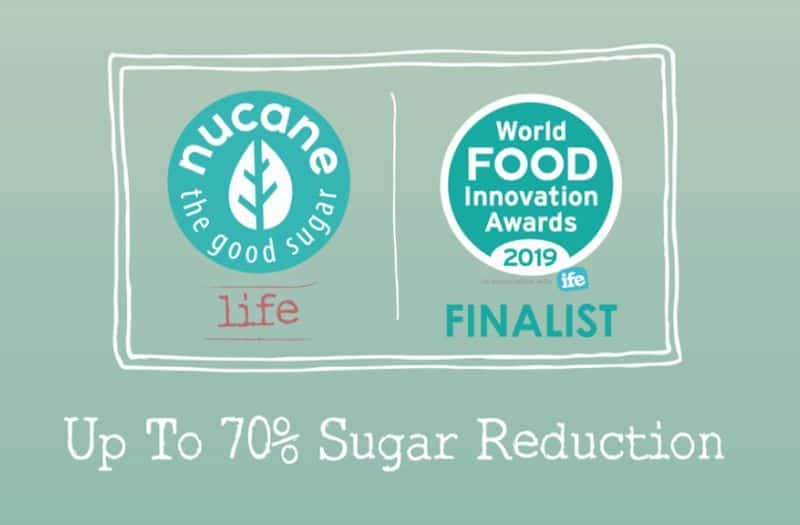 Image Source : nutritioninnovationgroup.com
It's a food tech startup which has invented an amazing natural sugar carbohydrate that can achieve sugar reduction by 70% in the products. This would lead to much more healthy products. The proprietary tech refines the sugar in such a way that it retains the minerals, fibres and antioxidants which occur naturally in sugar, while retaining the sweetness.
12. Movandi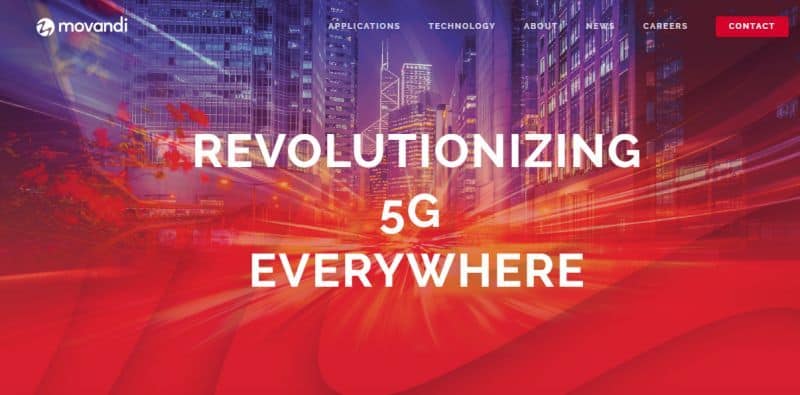 Image Source : movandi.com
The aim of this startup is to make 5G accessible to those living out of dense urban places. The company has come up with a technology which extends 5G spectrum bands as well as enable signals to bend all around the obstacles which would otherwise hinder the 5G service.
The startup has raised 30 million in funding till now. It is attempting to form partnerships with all the leading wireless providers.
13. Petal
Image Source : nmgprod.s3.amazonaws.com
Having a limited credit history can put a damper on your plans. The New York based startup plans to change all that by transforming the credit card approvals by using non-credit scores, such as bank statements and income. The target demographic is youngsters who do not have an established line credit history. It has a 30-million-dollar funding round and 300 million for debt financing, the company is poised for a stellar 2020.
14. LaunchDarkly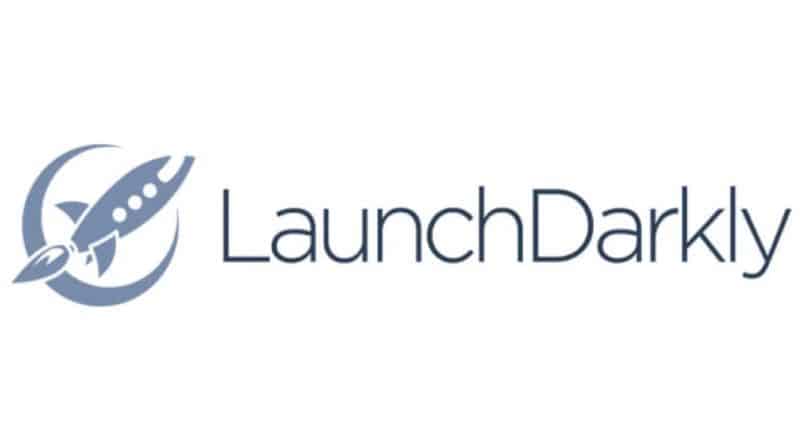 Image Source : venturebeat.com
Toggles and feature flags are concepts which have gained ground among engineering teams as they allow them to make modifications without having to change code. LaunchDarkly is built specifically to allow the engineers for using feature flags. With minimum risk, DevOps teams can deploy code quickly and allow for experimentation and testing on a large scale.
As it has support for almost all programming languages, it has numerous global enterprises as its customers, including NBC and IBM. As it enables engineers to be innovative while working in an unpredictable environment, the software is one you should keep your eye on in 2020.
15. Logz.io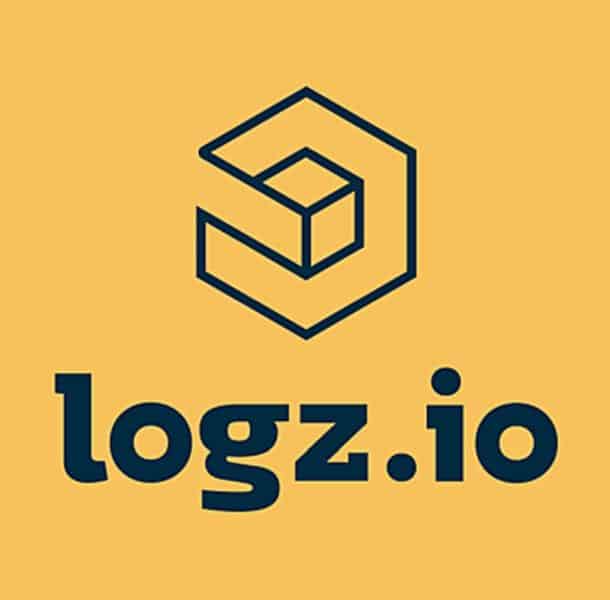 Image Source : images.g2crowd.com
Logz.io has been on the 'one to watch for list' for plenty of years, partly due the hype around AI. The platform, in observability space is built on ELK stack or ElasticSearch, Logstash and Kibana. It uses machine learning to identify issues in thousands of logs. The startup has raised 98.9 million dollars till date.
16. eko.ai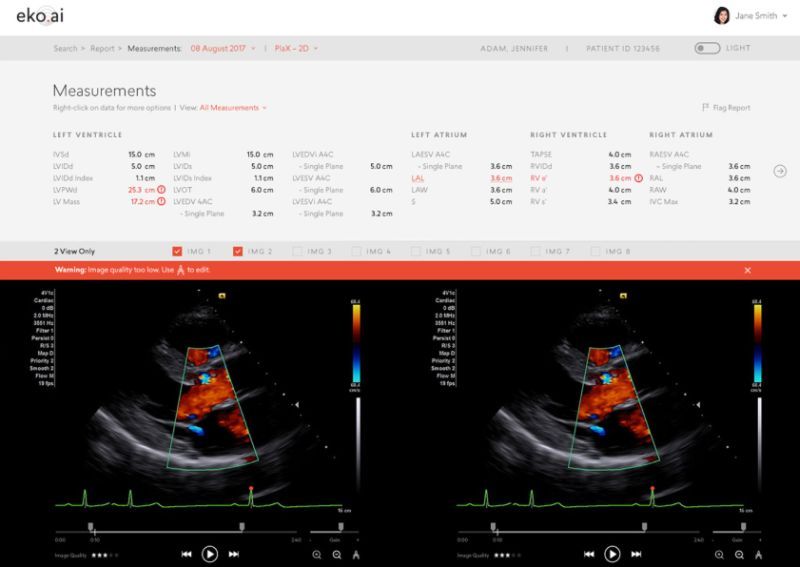 Heart disease is the topmost reason for death worldwide. It is one of the health risks that you can't ignore. The process of getting ultrasound scans on ECG machines is slow, expensive and prone to error. Tohe startup eko.ai, in the field of medtech has developed a machine for the detection as well as treatment of coronary diseases. The software scans a whopping 3.5 million echo images, with the help of machine learning. This reduces the process of image sorting to only two minutes. This incredible innovation won eko.ai the winner of the SLINGSHOT 2019, with a cash award of 250,000 dollars.
17. ible technology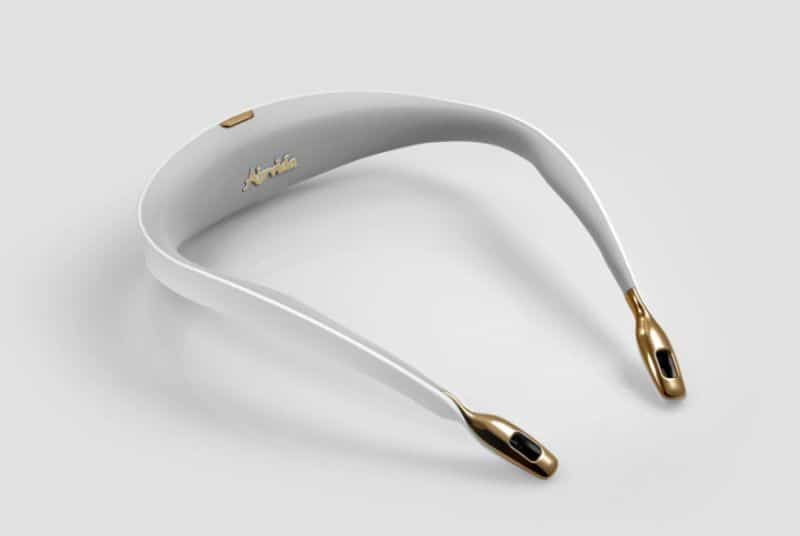 Image Source : cdn.shopify.com
Haze has become a part of life in many parts of the world. The way to be safe is to wear masks which keeps out the particulate matter. The wearable air purifier from ible Technology makes sure that you do not have to wear the pesky masks at all. You just have to wear the sleek Airvidia necklaces around the neck. The wearable uses negative ions to draw away the harmful particulate matter, smoke, pollen as well as allergens from the body.
18. FaunaDB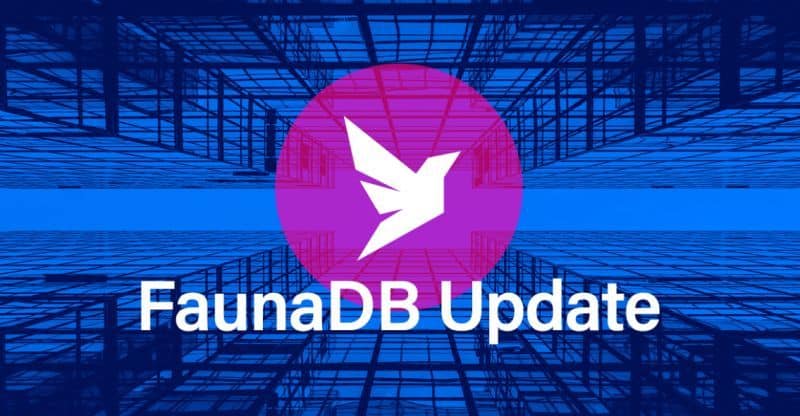 Image Source : fauna.com
Fauna claims to be a global serverless database which gives "ubiquitous, low latency access to app data, without sacrificing data scale and correctness." As serverless databases are supposed to become more common, JAMstack increasing as the dominant approach for the web developers, Fauna should have a good year in 2020.