Guess has come up with a fusion smartwatch that has a mechanical watch design with some smart Martian technology.It is called Guess Connect, which works with both iPhones and Android smartphones.Let us try to see how this device makes your life simpler and more meaningful.
Usefulness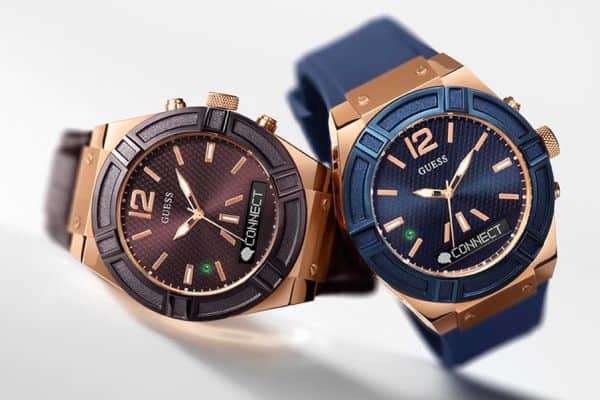 Guess Connect brings all your phone messages, emails, and incoming call notifications to a digital display on its watchface. While it offers all basic features of a smartwatch, it also lets you use some advanced features.
For instance, you may use it to control your phone's volume andconnect to Siri or Google Now on your phone.Using voice commands without taking your phone out of your bag is a helpful feature. However, a major limitation of this device is that it cannot help you track fitness or health factors.
Value for money

At $399, Guess Connect does not look like a very worthy gadget to own. You may get some top of the line smartwatches with wonderful features and performance below this price.
Appearance
Guess Connect appears to be like a big traditional watch with a style of its own. However, some users looking for a typical digital smartwatch may not like its looks. You may also find the design chunky. In fact, its little digital screen makes it awkward to use. Still, users who like mechanical watches may appreciate its metal bezel and chassis, and its physical hands and buttons.
The smartwatch has a grille on the side that covers the microphone. Another grille covers a loudspeaker and micro USB charging port. Overall, the appearance is attractive on the top if we discount its plastic back panel that does not give an elegant feel.
Performance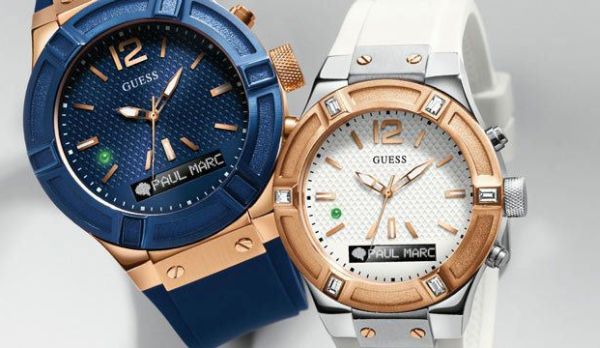 Via the Guess app, you can nicely pair up this smartwatch with your phone. Although some advanced functionality is available on the smartwatch, the company has not made an effective use of it. It has a flashlight that is dim and some music controls that falter to provide efficient control users may desire.
Apart from this, Guess Connect does not have any onboard storage. The app works fine when it allows you to alter your device settings.The 3-5 days' battery life of Guess Connect will also not disappoint you.
Ease of use
While the smartwatch is easy to wear and use, you may not use it under rain or while swimming because it is not resistant to water.In fact, it is not even resistant to splashes. Further, its thick and bulky design may not fit everyone's wrist. Some users may find it cumbersome to keep wearing it for long.Further, it is also not easy to scroll through the menus on the watch.