Augmented reality glasses could be the next step in technological evolution. But what exactly is AR(Augmented reality)?  To put it in layman's terms Augmented Reality overlays images, video and games onto the real world. One of the ways to enter the Augmented Reality world is by wearing Augmented reality glasses.
Real world uses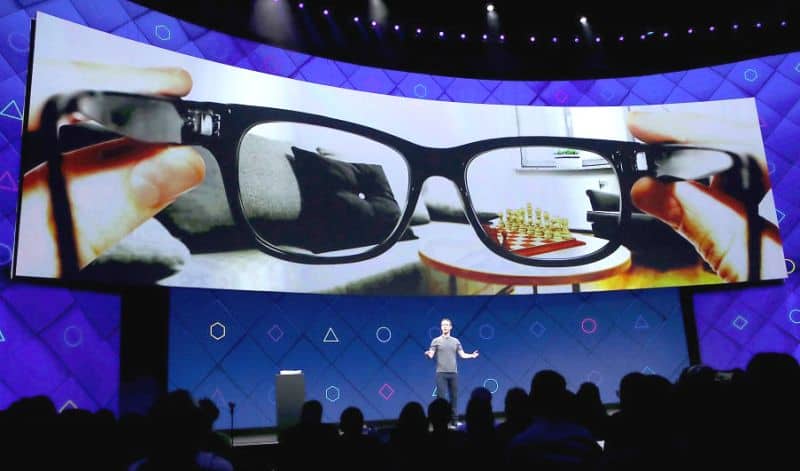 Image Source : s.newsweek.com
AR applications can be used in the education industry. Apps are already being developed which embed text, images, and videos, as well as real–world curriculums. Printing and advertising industries are developing AR apps to display digital content on top of real world magazines. For more practical purposes travelers can access real-time information of historical places just by pointing their camera viewfinder towards them. They can also use location based apps to access local information. Its applications in the medical and accessibility spaces can be a potential game changer.
Already a staple of pop culture in movies like Minority Report and Iron Man, Augmented reality glasses can  superimpose images and sounds over what the user sees and hears. Think about the "Minority Report" or "Iron Man" style of interactivity and you'll get a better understanding.
Major companies lined up
The signs of an exciting and new technological product can always be inferred by observing the interest shown by major corporations, and it seems as though major corporations like Google, Apple and Facebook are already showing keen interest towards AR. Google was the first company to test AR with the Google glasses, which were launched in February 2013. Nowadays, they are making plans to introduce the HoloKit. Holokit is an extremely clever DIY solution for a quick and dirty augmented reality experience with a bare minimum of equipment. Samsung is introducing the Monitorless, their upcoming augmented reality glasses. They offer remote desktop viewing capabilities as well as the ability to switch between augmented and virtual reality modes using electrochromic glass. Furthermore, Microsoft jumped into the picture with its HoloLens headset, and is now looking to gain market share for devices that combine AR.
However, its Apple and Facebook who have garnered the most enthusiasm for augmented reality as a future industry.
Apple's new obsession
Apple is working towards augmented reality glasses with a fervor. They are getting a host of talented engineers and developers to create AR content. According to Bloomberg, Apple is working on several AR products, including digital spectacles that could connect wirelessly to an iPhone and beam content—movies, maps and more—to the wearer. Bringing Augmented reality to Iphone could be a game changer not just for the flagship company but also for the medium itself. Apple has an almost cult like following and a sharp marketing campaign. Unveiling of their product might be the first steps in  bringing AR technology into the mainstream.
Facebook's grand ambitions
If Apple is setting its sight at AR technology, Facebook is already a step ahead. Facebook had purchased the Virtual Reality startup company Oculus VR in 2014 for an unprecedented 2 billion dollars, a move that shook the entire tech industry. Nevertheless, all this only confirmed the suspicion that Facebook is looking at all viable future technology with a keen eye.
On 18th April, during the Facebook F8 conference in California, Mark Zuckerberg threw some hints at what Facebook's version of augmented reality glasses could be like. He introduced a new platform for developers to build new experiences into its in-app cameras emphasizing that it would bring augmented reality into the mainstream. According to Facebook's approach it seems that camera would be the first augmented reality platform. Anyway, the hopes are high.
Future outlook and predictions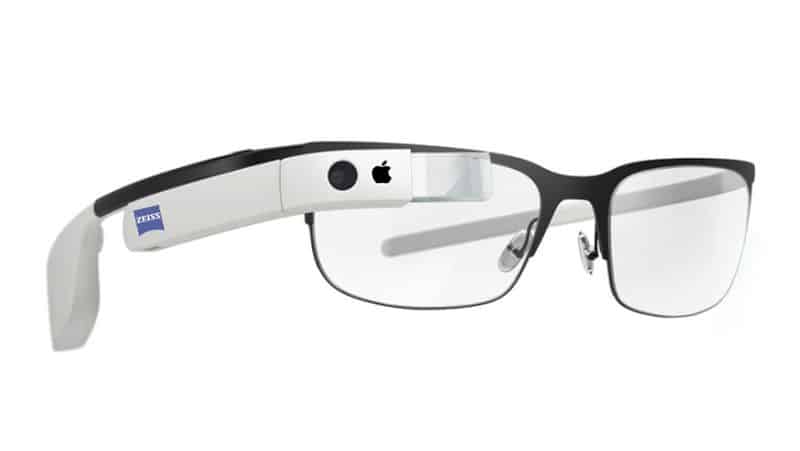 According to a research by Global Market Insights, the global market for AR products will surge 80 percent to $165 billion by 2024. Nonetheless, as alluring as the signs are for the future of AR, it still seems like a gamble. Virtual Reality(VR) technology arrived with a bang in 2015 and was expected to become a household product but that clearly hasn't been the case. VR still remains a niche market and there is no guarantee that AR won't go the same way. However, AR's potential is too good to not take that risk. Facebook's version of augmented reality glasses and Apple working towards augmented reality glasses seem like steps towards a grander vision. And with other major corporations also jumping into the market it wouldn't be surprising to see Augmented reality glasses in most households by 2020.