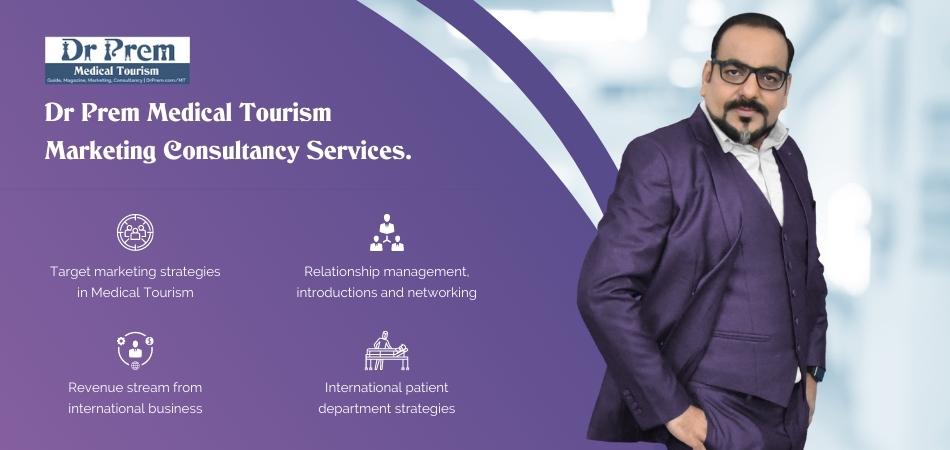 The medical tourism industry depends a lot on the internet for connecting and interacting with potential clients. What people are saying about you is more important than what you are doing.Today, when most of the talking happens online, can you ignore its influence? 85% of consumers trust online reviews as much as personal recommendations. And 60% of consumers avoid businesses having negative reviews.
If you are a medical tourism facilitator or if your organization is catering to the needs of medical tourists, people will likely comment on your services. You cannot ignore them. Several modern businesses lose potential clients to a bad online image.Most of the time, they are not even aware of this.
This medical tourism guide will give you deeper insights into online reputation management and how you can build it in your favor. You will read about:
Guide to Building An Online Reputation in Medical Tourism By Dr Prem- Definition, Importance, Benefits, Key Strategies, Best Practices, and Useful Tips
What do you mean by online reputation?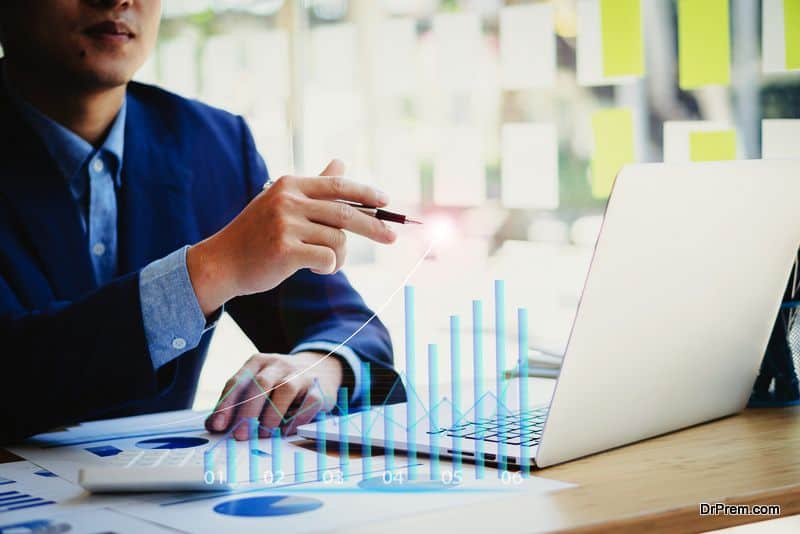 Online reputation is a term that defines the image of an individual or company in the online space. It is not just about how you as an individual or your company appears on the internet, but also how they are perceived by other people. What people are thinking about you?
A positive online reputation will help generate more leads and sales for your business. You can also call it electronic word-of-mouth referrals.  It also helps establish credibility and trust among potential medical tourists.In contrast, a negative online reputation can be detrimental to a business's success.
A bad reputation can lead to lost customers and lower sales. Medical tourism comprises of several sensitive touchpoints or points of interaction where your patients' perceptions shape up. All these go into building your online reputation in medical tourism.
What is the difference between online presence and online reputation?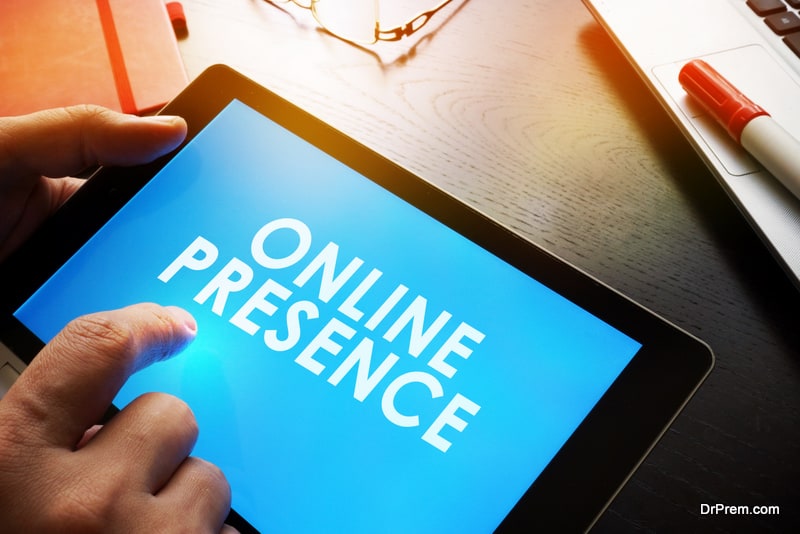 There are two basic steps to building online reputation in medical tourism– First, create your online presence. Second, be different to get noticed.
Online presence says who you are and online reputation means what people say about you. Anybody can have an online presence through their website, social media profiles, blogs, and all. But will people talk about you or engage with you if you do not do anything differently?
What your customer perceives about you viewing your online presence sums up your online reputation. This is how online reputation builds up gradually with consistent and meticulous efforts. Building online reputation in medical tourism is no doubt important but more important is to protect it.
Without an online presence is it possible to build online reputation in medical tourism?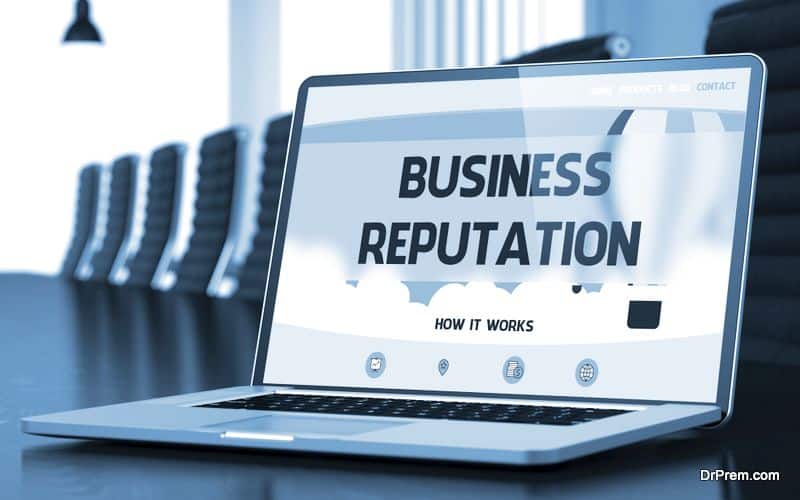 Creating an online presence is the stepping stone to building online reputation in medical tourism.  You gradually work towards building your online personality! As a medical tourism facilitator, you have to launch a website for your business. Tell exactly what you do and the services you are offering through the website without creating any complexities.
If you give people the necessary information through good quality written and visual content, then the credibility of your organization will be established. Patients should get what they want without spending too much time or getting overwhelmed.
Your social media presence is also very important foryour online reputation. What you say and do and how your audience reacts are vital factors. Your target patients watch how you are handling various queries on social media. Patient reviews and testimonials mostly surface on social media and these matter a lot in building the perception of your business or brand in medical tourism.
Why your online personality is important for online reputation?
The key to your successful online presence is your online personality. How do you appear to your audience? The words you use, the posts you share, and your activities online and offline shape your personality that sits firmly in the minds of your potential patients. Here are a few steps you can do to build your online personality:
Be the brand personality that makes your patients feel more human.
Create and share relatable content addressing your patients' concerns. It could be like how to get easy pre-travel medical consultation, how to get a visa easily, what to expect from a medical facility, what is the nature of the procedure, and all.
Create an omnichannel personality by posting in different formats.
Participate involuntary social services to support medical patients.
Always post open-ended questions to drive engagement and build genuine followers.
What is the difference between online reputation and offline reputation in medical tourism?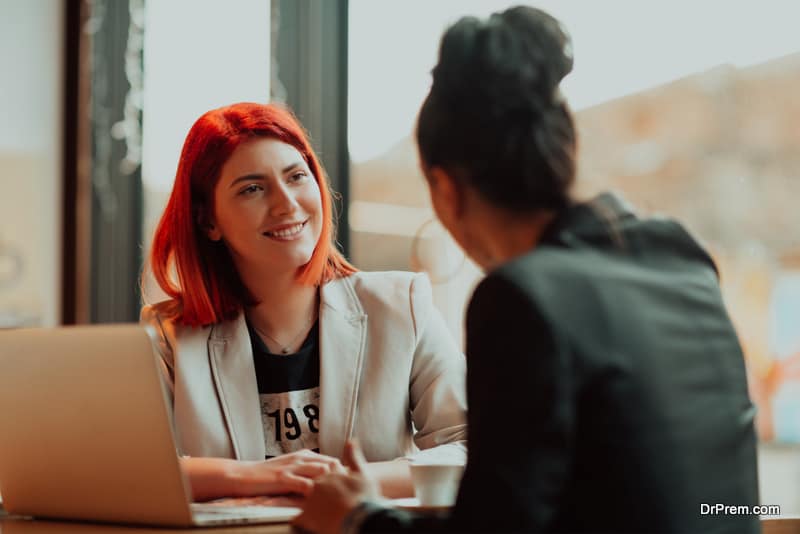 Online reputation is based on the internet and social media presence. It is managed by consistent and efficient management of digital profiles and conversations. In medical tourism, since patients are likely to contact you from different geographical locations, online interaction makes things convenient.
Offline reputation is based on the people you interact with in person and real life. In medical tourism, prospective partners and medical tourists may prefer a face-to-face meetings. Building offline reputation could be more challenging as you will have to focus on your gestures and body language more along with the conversation tone and word usage.
Both offline and online reputations in medical tourism are important because a person is most likely to reach out for 121 meetings if they are satisfied with online interaction at the start.
Why should you care for online reputation in medical tourism?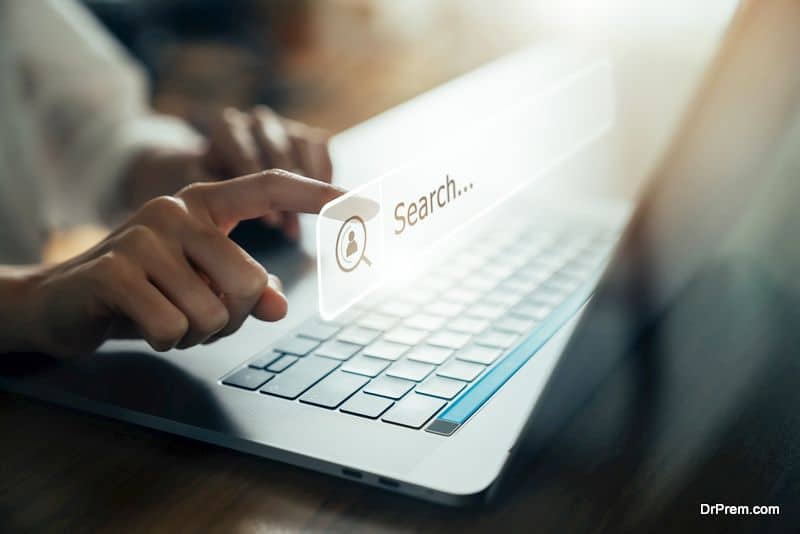 There are several aspects where online reputation can help your medical tourism business grow.
1. Enhances your search appearance potential
How do you appear when they search your business?  Do you appear on the first page of google search? Businesses that have their names mentioned in at least 4 recognized websites or web directories have 58% more chances of business. Because it all depends on the way your potential customer'ssearch. Having a good online reputation means Google is more likely to push your business to the first page.
2. Online reputation spreads your name and fame
In medical tourism, credibility and reliability are the two biggest factors that play in your potential customer's minds. Online reputation in medical tourism makes your good work visible to others very fast. People can see that you are true to your commitment which adds to your credibility. They will consider you more reliable than others.
3. Establishes your authority
When people say good things about your medical tourism services online, you become an authority in that field. People say good things only when they find your online posts and blogs adding value to what they are looking for. It is not only medical tourists or patients but other stakeholders who also will follow you to learn more in this field. Your authority gets established gradually.
What are the 7 key strategies to build an online reputation in medical tourism?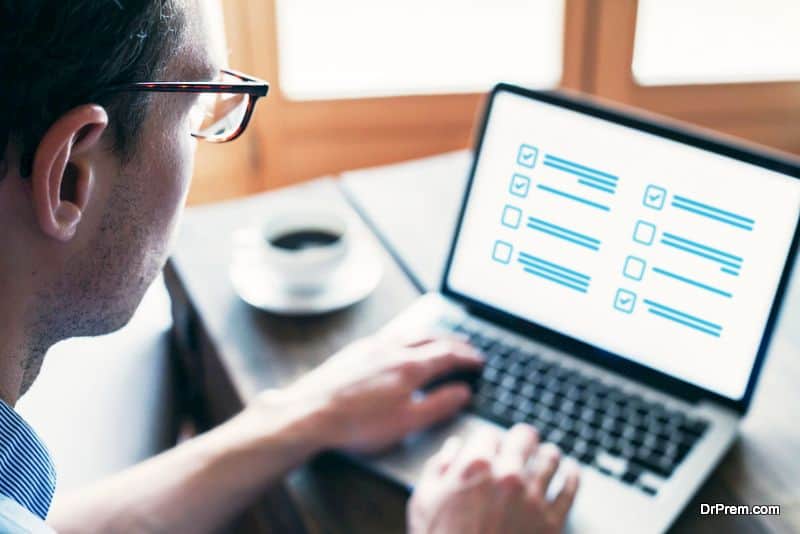 Online reputation can be personality-driven or organization-driven. You have to choose the way you want to build it.  Check out the following seven strategies.
1. Be conscious
What do people say about you? Read. Listen. Sometimes you may not be aware if there is any false propaganda floating about your business. Use Google Alerts. If anybody talks about you, you will be notified. Many people are not even aware of how to use Google Alerts for their benefit. Make sure you do not make the same mistake.
2. Be authentic
People prefer to interact with an authentic brand. The way you are is good enough for you. You need not add anything to appear as something that you are not in reality. That could spell disaster. You can enhance your personality and show the best version of yourself. For that, you don't need to be someone else. Your patients will feel assured that they have come to the right place to solve their dire needs.
3. Be dependable
Be the person or organization on whom people can depend unhesitatingly. Whatever you commit or say online, be true to it. Many organizations make big claims to build an online reputation for quicker business growth. In medical tourism, it is a dangerous practice. Showing commitment as promised fetches more respect. Your patientswill find you trustworthy and help in word-of-mouth marketing.
4. Be purposeful in social media activities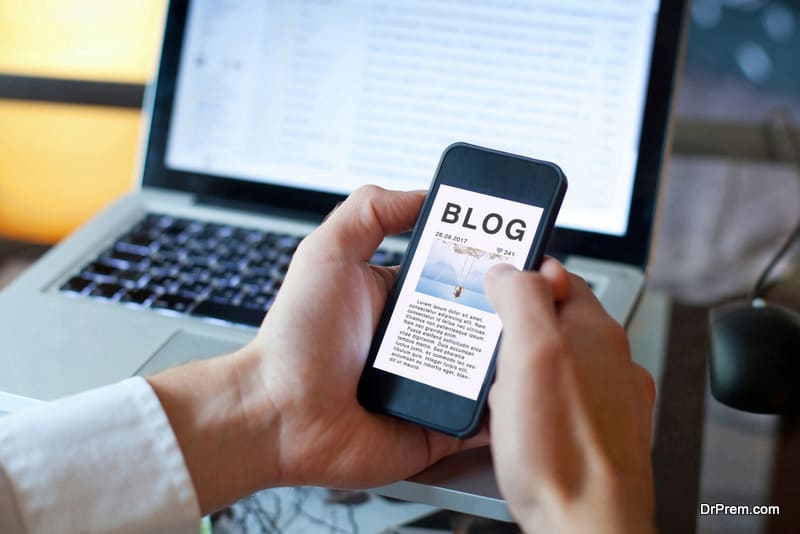 Be mindful of whatever you are sharing online. What is its objective? It should serve the purpose of your audience. Be thoughtful of whatever content you are creating be it a blog, social media post, video, story, reels, etc. Even if you are sharing something about yourself as a person, it should be inspiring and motivating.
5. Follow the 80-20 rule of communication
Devote 80% of the time by sharing useful information, answering queries, and helping the audience. Do not talk of your service at all. Even in the remaining 20% of the time when you intend to promote yourself, do it indirectly. Avoid being salesy. The moment your audience will sense your promotional attitude, they will go away. People do not like to be sold.
6. Be reciprocating
Patients dealing with an issue go through an emotional rollercoaster. They become very sensitive and eagerly look for a prompt answer. Keeping them waiting means losing them. Your response should resonate with their emotions.
7. Be deeply involved in the ecosystem of online reputation.
Be an active player in communicating and engaging with your potential medical tourists. You may have your team handling different aspects of online reputation. But as a leader or CEO of the organization, make sure you keep a tab on every online activity and conversation. There might be certain red flags that you as a leader can detect better than your team members.
How to use social media for online reputation in medical tourism? Useful tips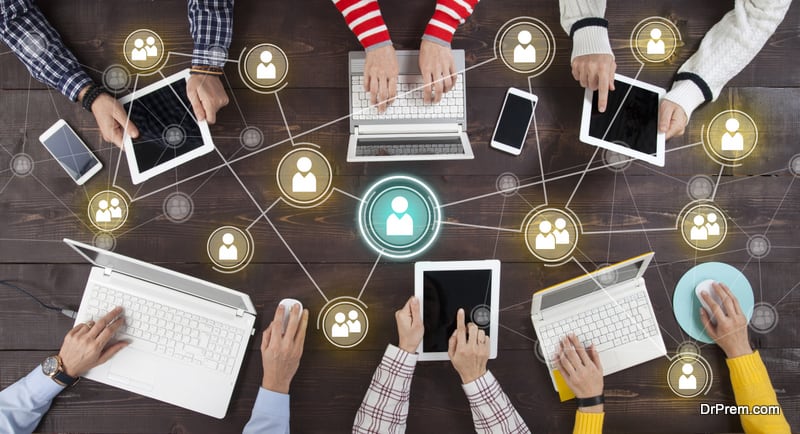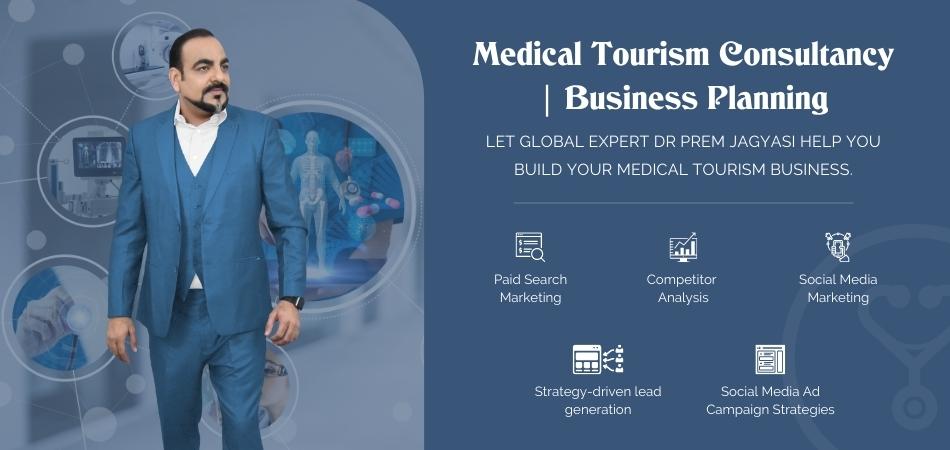 Social media functions as a reputation checker. Your potential medical tourists will always look for your reputation before reaching out to you. What people are commenting about you is the most important.Here are a few useful tips:
Create useful posts
Recent surveys say, 78% of customers buying decisions are influenced by social media posts. Unfortunately, most people or organizations do not know how to use social media for building online reputation.
They mostly use it as a 'self-promoting' platform. Messages like we do this, we do that, and all keep on surfacing all the time. It is important to keep your customers abreast of your deeds and achievements but there should be some more value additions too.
Short, crisp, and engaging posts addressing specific concerns or problems of your patientswill attract their attention fast.  Send out valuable information to help patients make the right choice. They will appreciate this effort.
Build personal relationships
Useful posts will help people reach out to you in person where you can build personal relationships. If they are satisfied with your way of handling their issues, they will not hesitate to say good things about you.
Drive engagement
If you cannot drive engagement, social media posts become meaningless. Make your posts understandable with elements of curiosity. Patients or customers will be driven to give comments or post queries. Initially, you can drive engagement with the help of your team members and partners.
Be prompt in responding
Do not waste too much time responding to your social media queries be it from your partners, friends, or potential patients. A delayed response is often considered a zero response because the concerned person will not wait too long for your answer. They either will do online research or reach out to somebody else to get their answer.
Show you care
Patients looking for medical tourism services will always give special credit to your caring attitude. And social media platforms are one of the best places to display your care.
Connect with the person emotionally using the best comforting words and emojis, and show you are ready to help them out.Engaging in social service activities also builds the perception of you as a caring brand which ultimately contributes to your online reputation.
Display customers' videos
Create stories and reels about the customer's experience with you for different social media platforms. This will drive more engagement and interaction from your potential customers.
What are the best practices of online reputation management in medical tourism?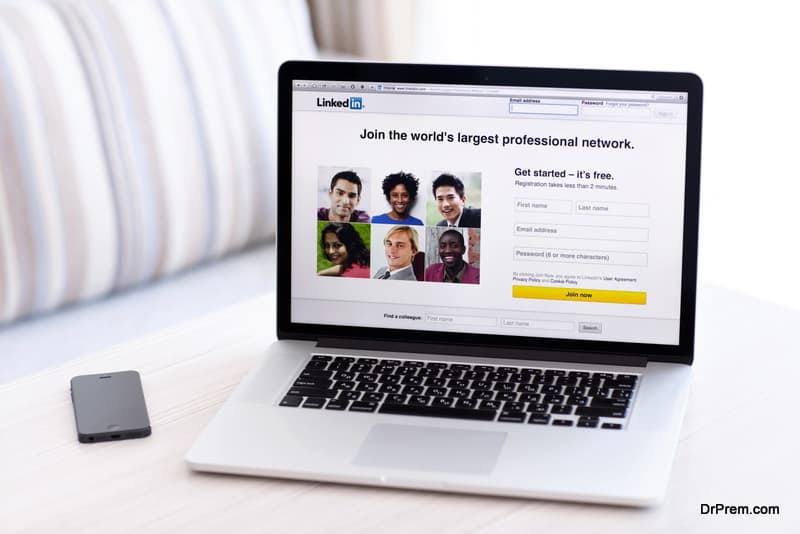 While we have listed 7 key strategies for building online reputation in medical tourism, there are certain regular practices that you should be aware of.
Build the online profile the way you want
Many a time we do not have the right bio on social media platforms. Your bio should neither be too long nor too short.  Know how to describe yourself and your services. Your bio should highlight the way you are making a difference in your customer's life. The Linkedin bio should be different from the Facebook bio and so is your Twitter bio.
The way you showcase your reviews is important
Text posts on Facebook, Twitter, and Linkedin are common ways to showcase your reviews. But how about creating an exciting video narrating the customer's journey with you? Place these reviews on your website strategically so that it fast catches your customers' attention.
Work on building your community
A huge social media following doesn't necessarily create great engagement. The algorithm of these channels does not work the way we think it works. A small and compact community creates a way for two-way communication.
Not necessarily you need a big community. The less is more philosophy works great in this case. 100-150 people who are constantly writing something about you is far better to build your online reputation in medical tourism. Even 20-30 people is good enough.A closed community with continuous interaction adds to the credibility of business that ultimately goes into online reputation building in medical tourism.
Make your communication personalized
Template email is not welcome for everybody. And no two medical tourists have the same problem, and neither of their approaches is similar. Always create personalized emails for each medical tourist addressing their issues very specifically instead of sending a generalized email.
Sending notes of appreciation
Whether the medical tourist buys your service or not, do not forget to send a note of appreciation through mail or social media. Every lead is valuable and you should value it.
What you should not do in online reputation management in medical tourism?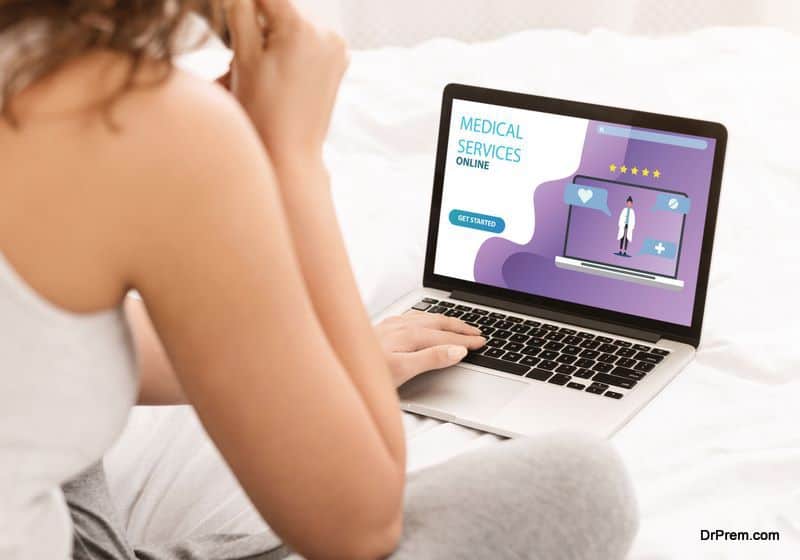 Websites have enabled people to publish their reviews and write about their experiences of medical travel. These reviews can be good or bad. Other medical travelers while planning their treatment abroad read these reviews and actively consider them.
Good and positive reviews can help in improving the image of a medical tourism location, as an increasing number of people might prefer traveling to the site for availing of medical treatment after reading the reviews. On the other hand, a bad review can ruin the entire image of a medical tourism destination.
Several platforms make it possible to review medical tourism destinations/hospitals etc. A great example is a treatment abroad, a website dedicated to Medical Tourism Reviews. The UK has various platforms like Patient Opinion, NHS Choices, Medical Tourism Reviews, and more, which allow you to rate hospital chains, based on the services they provide. If you encounter a negative comment or review about you this is how you can deal with it effectively:
Online reputation management in medical tourism is not a one-day task. The reasons why people fail to maintain a good online reputation are varied.
However, these are the following that you should not do in online reputation management:
Inconsistency in social media activities. People will think you are not serious.
No personalized communication with potential customers.
Poor email formatting while responding to queries.
Not updating your website for long.
No regular website blogs.
Not handling social media marketing and management professionally. Every activity in your business cannot be a DIY process.
Poor response to reviews or too long response time.
Using automated responses.
Not seeking feedback
Flaunting fake reviews and testimonials.
Getting into aggressive interaction over false comments and reviews.
How to handle negative medical tourism reviews with elegance and skill?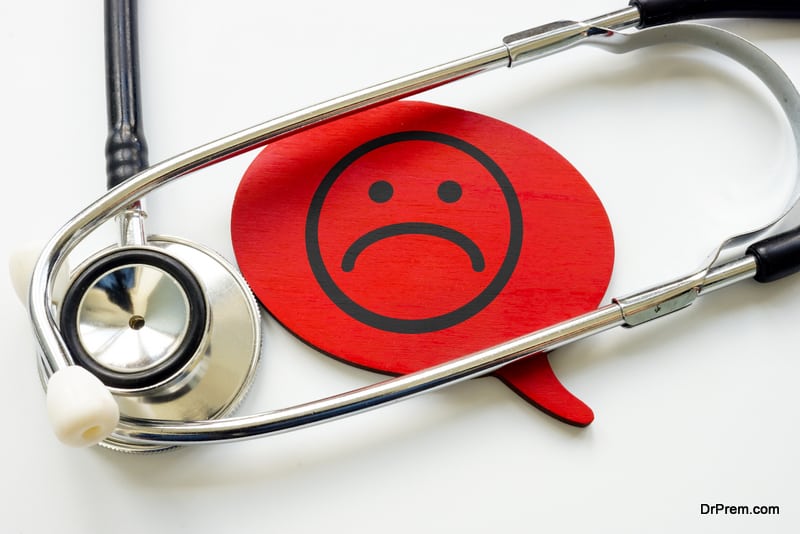 People are very poor at handling negative reviews. They tend to shy away from those and are never ready to accept them. 80% of organizations do not communicate regarding negative reviews. But the remaining 20% who do communicate about negative comments can convert those as neutral or positive by 90%! Isn't it surprising?
The working of globalized medical tourism industry has a tremendous link with online reviews. We can say that these reviews help create, or ruin the image of particular medical tourism destinations/ medical centers/ hospital chains, etc. A positive review can help in building an effective image of the destination, while a negative review can tamper with the image.
Negative things spread faster than positive ones. Even if it is a one-off case. It takes ages to build online reputation in medical tourism but one small lapse can have a long-term impact hard to cover up. Do you know, it takes 40 positive reviews to cover up one negative review?.
1. Are you listening to your customers?
Listening is a great way of communication. Communicate properly and 90% of your customers will have a better feeling and react positively. Listening need not be always through telephone calls or video calls. You can be attentive to what customers are eagerly searching for online. That is the prime job of building an online reputation in medical tourism. Are your patients looking for low-cost treatment or a high-end facility? What destinations do they prefer? What is their background? And what they are expecting? Studying these minute details makes you a great listener.
2. Do not take the review off the site
Once a negative comment is written on a site about you, and after it is approved as not fake by the website moderators, you are generally given a chance to respond to the post. This chance can be termed the golden chance. You should very politely reply to the post and then take this off the site.
Deal with it, much more personal. Take the conversation on a personal front, apologize if necessary and calm down the person. This will help improve your image. Do not delete the negative review immediately. You can do it much later after doing the necessary amendments. Gradually, it will be buried under the long list of good reviews.
3. Learn and improve
Once a negative comment is written about you on a particular website, it is time to learn from your mistakes. You as a service provider need to pay much more attention to customer experience. Make your patients feel important and once they are satisfied with your services, encourage them to write reviews about you.
Providing customized medical tourism services that best fit the customer requirements is the best measure to adopt. This helps you create positive word-of-mouth marketing about your hospital chain/medical center and medical tourism destination in general.
Immediate actions to deal with negative comments effectively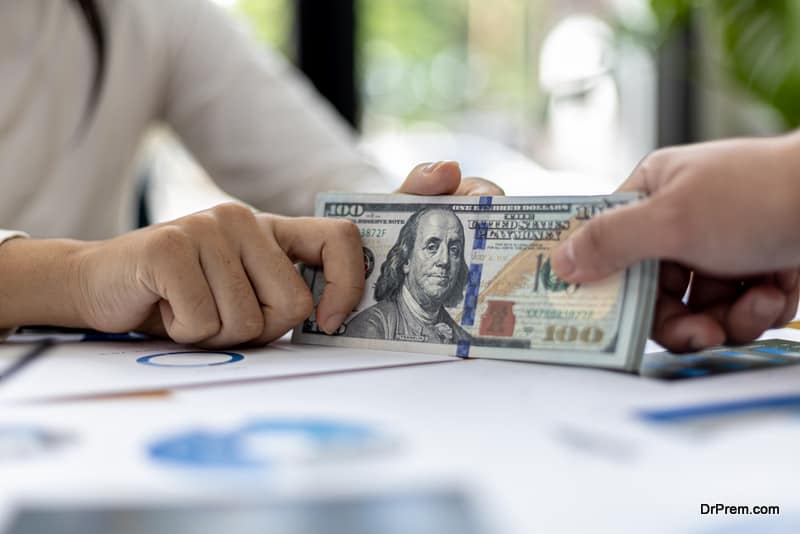 Most often, when you read bad reviews and comments, you are allured to write rude replies. But, doing so will only harm your image. The following are the immediate steps that one must implement when encountering a negative medical tourism review:
Do not ignore a negative comment, this can send a wrong message of you being indifferent towards patient experiences. Handle it with patience and reply politely.
Value feedback and encourage the practice of learning through them. This helps you in knowing where exactly you are wrong, and what needs improvement
Learn to be appreciative of the criticism. Being apologetic for mistakes does not harm.
Communicate with the anguished patient. Speak to them, or write to them personally. Your words of concern can make a lot of difference.
Offer the patients some form of compensation and refund. Making up for your mistakes is of the most important to the angry patient.
Understand the flaws in your services that failed the patient and bring in improvements for the same.
Instead of going aggressive over false and damaging comments or reviews, create some exciting posts to distract the audience's attention.
Be proactive in online reputation management.
To be a big name in the global medical tourism industry, service providers and medical centers/ hospitals have to provide increased focus on patient experience. Creating a positive image is important to attract larger numbers of international patients.
How to deal with positive feedback in the medical tourism business?
Cherish them. Flaunt them. One of the biggest mistakes that we do is we never put it on our websites. Most often, we do not acknowledge the review and forget to add a note of thanks. This is not a good practice to build an online reputation.  If a patient says something good about you, acknowledge it with great comments. It makes the patient feel valued. They will be ready to support you with personal referrals, which happens normally. Most importantly, do not leave any review unattended be it positive or negative.
How to safeguard your online reputation in medical tourism?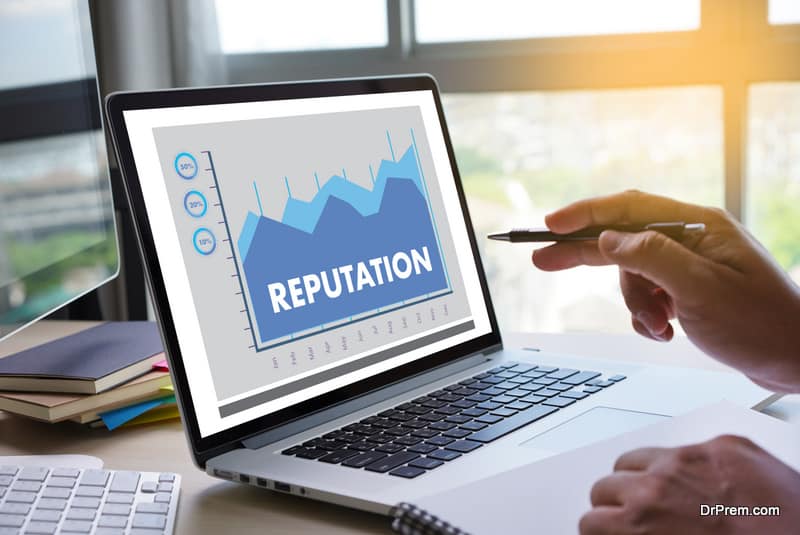 There is a lot more that you will have to do for safeguarding and securing your online reputation other than launching a professional website. Malicious content or statement against your organization can spread super-fast online. Negative publicity or comments can snowball into a huge problem through chat rooms, consumer forums, and news reports.
That is why you will have to monitor things closely that is being said about your services. You can use some useful software that helps in managing and protecting the online reputation of different businesses. Use the easy-to-maneuver Google tools for checking where your online reputation stands. The Google alert notifies you whenever your business is being mentioned in news reports or blogs.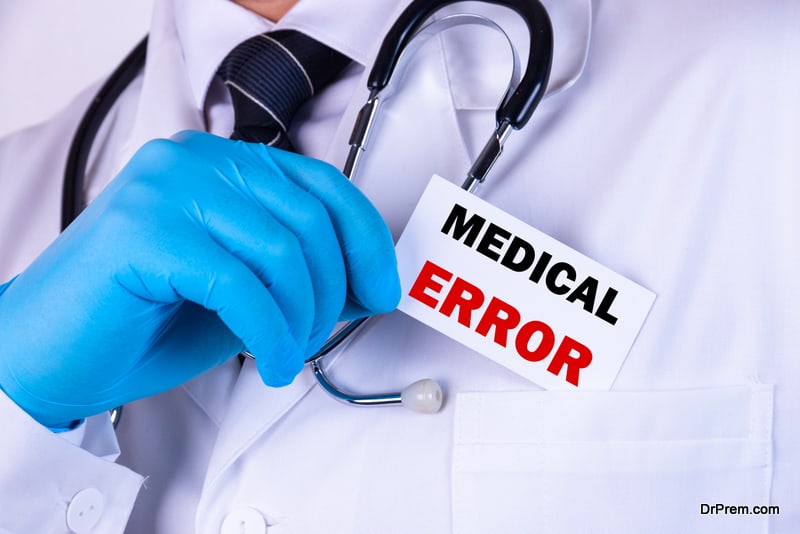 If your medical tourism business is small then chances are high that one or a team of doctors is running the show. Their reputation is synonymous with that of your business. Each doctor and care provider must be cautious about their personal image so that no one can point a finger at your organization. One or a chain of nursing homes runs big medical tourism businesses.
Damaging the long-standing good reputation of a huge organization is rather difficult but if any mishap takes place in your nursing home or medical care facility news can spread faster than fire. You cannot put all the bad news and negative publicity under the carpet. Learn to face the challenge and give a sincere statement regarding the matter. Clear the air or apologize to put an end to the matter. Make amends to the offended clients if needed and circulate the news online.
Summary:
Online reviews are highly important for the image of a medical tourism destination. This is the reason why a negative comment has to be dealt with with utmost caution. Personalized dealing is important in such matters. And, learning from your mistakes is the best solution for all problems.