Worst celeb hairdos you could lay your eyes on, this season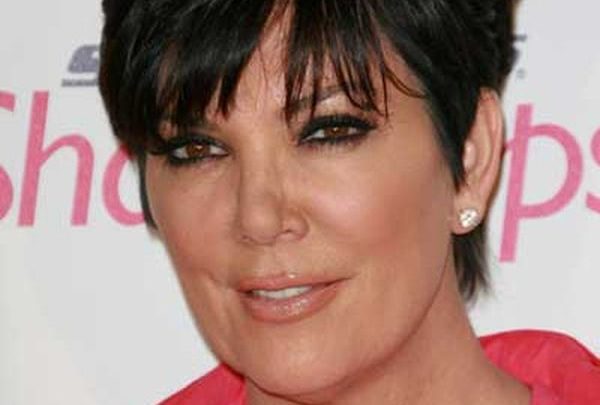 A woman's beauty is best defined by her hair. A perfect cut can make her appearance even more flattering and desirable. Women love to play with their hair and you will often find them twirling and entangling it whenever they are sitting idle. Seamlessly straight and shiny hair can get the attention of almost everybody. The cut of the hair depends a lot on the face cut of an individual. If the haircut is in tandem with the face structure it can give event the most average looking woman and extraordinary confidence.
At the same time, a bad hair cut can put you low on confidence. However, quite often we experiment with it way too much. The result is that our hair turns out to be the reason for putting a blot on our beauty and once our hair is cut, it will take its own natural time to restore it back to its beautiful texture. Here are the some of the worst hair dos of the season.
Kris Jenner
Kris has a boyish look with perfect extensions but what her cut fails to provide her is a blown out look for her bangs and she would never look pretty without that.
Kate Gosselin
Kate Gosselin's reverse mullet looks highly mismatched and fails to form a consistency which gives a little weird looks to her face. It fails badly to bring out her true beauty.
Hillary Clinton
Hillary Clinton's scrunchies fails to make the best hairdo of the season rather it is known to have been considered as a very poor hairdo. A flip might allow you to have a good texture to your hair but may still be considered as a little old fashion.
Sharon Osbourne
Sharon Osbourne's cut has numerous layers which makes her hair look a lot frizzier. If you want a pixier look it will be better if you ask your stylist for more of a thick layering than the thin ones so that you can avoid making them look frizzy.
Meredith Baxter
Mullet is considered to be one of the worst hairstyle of the season it this type of haircut does not allow her to have a perfect shape. This is somehow spoiling both her face and her personality.
Katherine Heigl
Katherine has thick hair and she has undergone a cut with thick layers and this renders a voluminous look, making her face to be of an aged granny.
Summary
Celeb looks inspire thousands to follow them and get similar looks. Celebs often do have the best to offer in terms of style, but quite often they run into a bad hairdo, just like people are prone to do.