What makes porcelain veneers the right option for smile conscious folks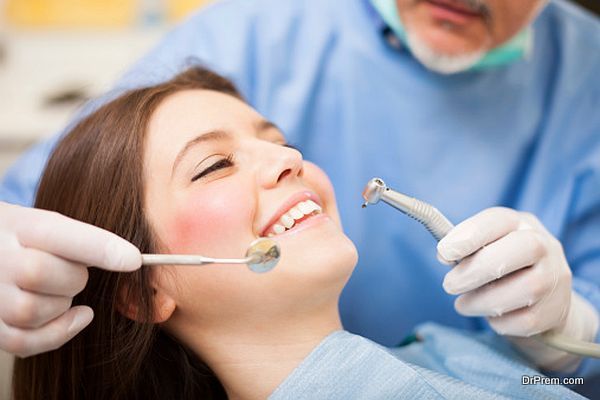 Porcelain veneers are a great option to create a beautiful and pleasing smile. The natural look of the teeth created by porcelain veneer makes it a viable option for those who are looking to change color, size, and shape of their teeth. If you have stained teeth and other methods of whitening couldn't quite help you; porcelain veneer can give you the best smile with natural looking dazzling teeth.
Read on to find out other reasons why porcelain veneer is the right dental treatment for smile conscious folks:
Signs that you need porcelain veneers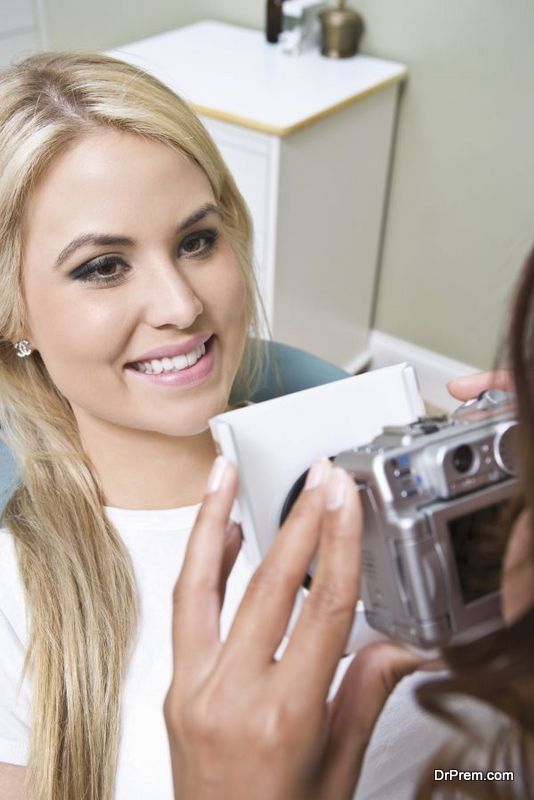 If you have stained or crooked teeth, chipped teeth, cracked or broken teeth, gap or gaps between your teeth, you may need porcelain veneers to correct these and bring your smile back. If you have worn down teeth, or slightly misaligned, or irregular teeth, porcelain veneer may be the right option for you, as they can hide any imperfection of your natural teeth. Every person's teeth and mouth are different, which is why your dentist such as your dentist in Newmarket, will analyze your smile to determine what exactly would be the best line of treatment for you.
Consulting your cosmetic dentist 
The first step is to consult your cosmetic dentist about getting porcelain veneers, if you want to improve your smile. You must communicate clearly about your expectations so that your dentist might guide you to having the best possible treatment which could eventually lead to the best smile for you. Many celebrities too have had porcelain veneers as it is the easiest way to get that perfect smile. Dentists may suggest dental implants and other methods to improve your smile too, apart from porcelain veneers.
The process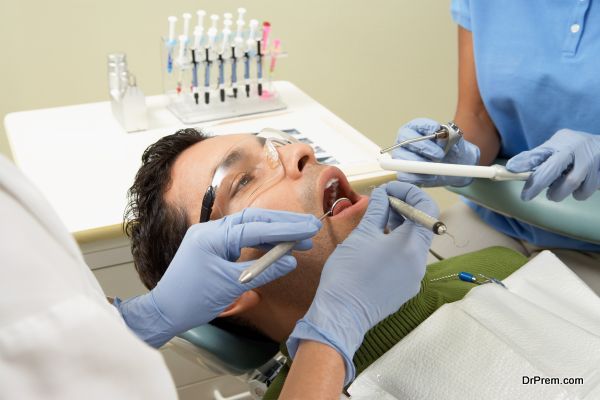 Porcelain veneers consist of several thin layers of ceramic which replace the original tooth enamel, along with an adhesive layer. A small layer of tooth enamel is removed, less than 1 millimeter, usually, which creates room for porcelain veneer to fit on the tooth. The porcelain veneer restores natural functions of the tooth, and gives a better appearance than original tooth.
Benefits of porcelain veneers
As veneers are sculpted individually, as per the requirements of the patient, it is very hard to tell the difference between natural tooth and veneer. Veneers can resist tea, coffee and cigarette stains, and thus can retain their color for a long time. Porcelain veneers further require very little alteration to be made to your natural teeth, and your natural teeth remains intact.
With veneers, the darkest of teeth can be whitened. Furthermore, veneers can fix overlaps, small gaps and small twists can be fixed with porcelain veneers.
Hence, porcelain veneers are the perfect solution for people who know the importance of a great smile at work and in their relationships. Proper care of veneers using non-abrasive toothpaste and keeping all appointments with your cosmetic dentist will ensure your veneer lasts for a long time.
All Smiles Dental Clinics – Dental Services, Emergency Dental Office
17725 Yonge St #104A
Newmarket
ON
L3Y 7C1
Canada
+1 905-235-6999
Article Submitted By Community Writer