Walking: Man's best medicine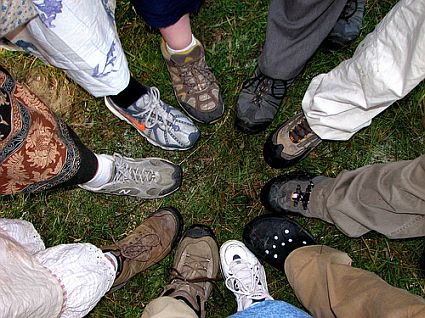 Today's essential luxury items definitely include a car and those who do not have one feel morbidly down trodden. Well this punishment of poverty may in fact be a boon! That is because it gives you a chance to walk a lot more and the benefits of a moderate walk are endless.

This panacea for good health has positive physical, mental, emotional and spiritual. No wonder it is recommended to help reduce stress, keep diabetes at bay, prevent a heart attack, makes the bones/joints function better, helps to strengthen the immune system of the human body, known to protect against the risks of cancer and loose weight.
In tumor patients, walking may counteract the fatigue and weakness that are associated with high-dose chemotherapy.
A report indicated that:
Three separate population studies found that men with physically demanding jobs, such as carpenters, plumbers, gardeners, and small carriers, are less prone to colon cancer than men who sit all day.
A Harvard study found:
Men who engage in about an hour of vigorous activity everyday reduce their risk prostate cancer by 47 to 88 per cent.
Walking is deliberately programmed to provide exercise for the body. A moderate walk does not even sap the body's energy. So if you are averse to heavy exercise do take up walking, you will realize its goodness just after a week, with a healthy feeling of wellbeing.
If you can walk to work it would be even better, because you will escape driving in the traffic and would have helped in preventing pollution.
Image Credit: Tannerjia
Source: Nigerian Tribune