Top Diet Tips that Nobody would Tell You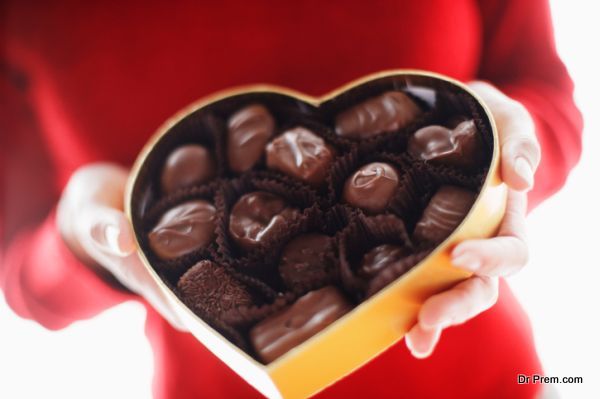 Who likes to go on crash diets and sacrifice on those indulging food treats or look at their favorite gourmet preparations being gorged on by someone else with hungry eyes? But weight loss does not have to be always an ordeal for there are little secrets of shedding those extra kilos which not even experts would tell you. So before you dump those cookies and chocolates away read these diet tips.
A Dose of Chocolate a Day Keeps the Fat Away: Surprising but true- a chocolate rich in cocoa but low on sugar content can actually help in weight loss. Get home some unsweetened cocoa and make some rich, frothy coffee or milkshake for a lip smacking and healthy drink which will cut down on your fats and also lend your body with greater antioxidants.
Sleep More: Who said sleeping causes you to put on weight? Try hitting bed half an hour early than your usual time and linger your sleep duration for half an hour more than you generally do and check out the difference. You will depict smarter choices in food and tend to snack and graze much less which you would otherwise be triggered to do with lack of rest and out of stress.
Stave off Hunger Pangs: Do not wait till the hunger pangs tug at your tummy and compel you to binge on anything you can get hold of which, for most of the time, happen to be far from healthy. Keep your bag stuffed with healthy choice of snack which you can munch on from time to time such as whole grain crackers, pistachios, raisins and the likes.
Go for the Green, Red and Orange Diet Rule: Each meal check out if you have all these colors on your eating plate. Colored veggies like carrots, broccoli and tomato not only help you in keeping fit and healthy, they also make you beam with a glamorous skin that looks younger than your age.
Have Dairy Products for Weight Loss: Dairy products help in building up the calcium in your body and things like yogurt, milk and low fat cheese actually help in curbing your calories and triggering weight loss. With as many as three servings of dairy products you can stave off from calcium deficiencies and therefore have greater control over your appetite.
Finally, do not go by the rule of not having anything after 7pm. Instead eat whenever you can only taking note that you give your body at least 90 minutes prior to hitting the bed so as to help in proper digestion.