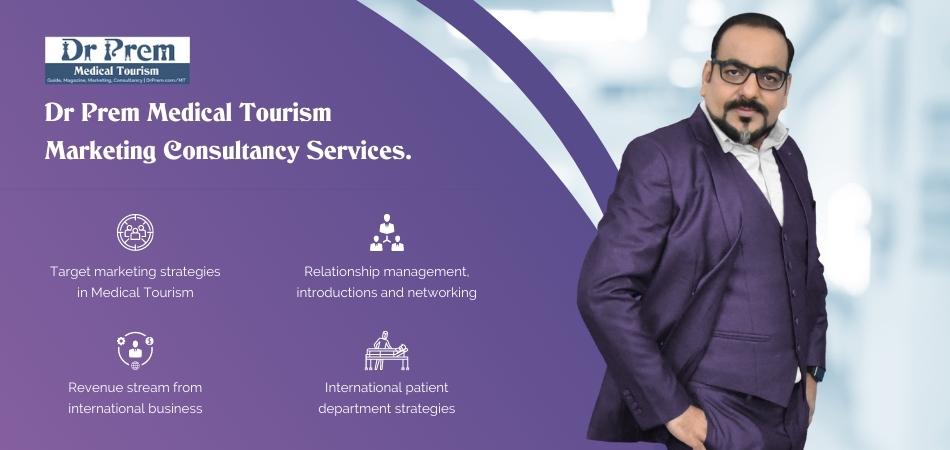 Got the hungry pangs again; yes, it's a real thing now – hunger plus angry make the very suitable 'hangry' when you're just dying of hunger and there's nothing to eat. It's neither lunch nor dinner time, and you don't want to wolf down a pack of crisps or biscuits. You determine to persevere in your efforts to eating healthy and rack your brains for a healthy snack. Well, take a look at these best healthy snacks options which you can stash in your purse, kitchen, office fridge, pockets or wherever you can get them easily.
10 best healthy snacks options
Cottage cheese salad (Flaxseed, cinnamon, black olives and chia seeds)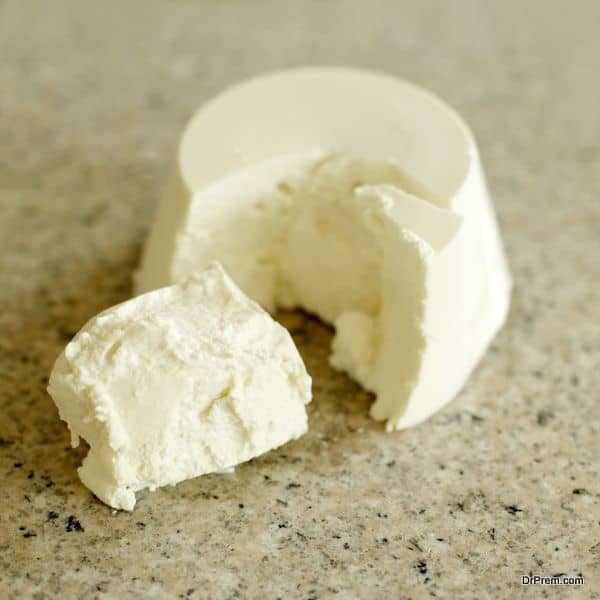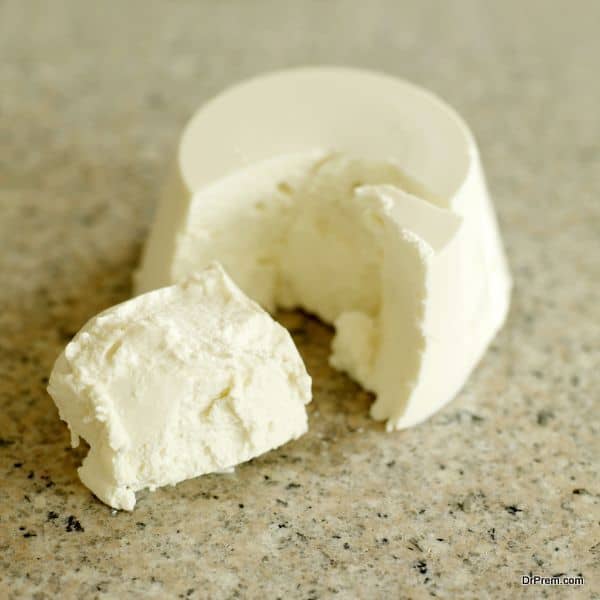 Cottage cheese, chia seeds, flaxseed, cinnamon and black olives have impressive benefits for health. This is, in fact one of the best healthy snack ideas for work. It will give you an energy boost to keep on working at full speed. Mix half a cup of cottage cheese, a handful of black olives, 1 tablespoon of flaxseeds, ½ teaspoon cinnamon and ½ teaspoon of chia seeds. Store them in a container and help yourself to it when you are famished. It's one of the best healthy snacks options that we really like!
Apple chips
For those who like sweet and savory healthy snacks ideas, the recipe is quite simple. Just slice the apples thinly, and sprinkle some cinnamon and salt, or even some apple pie spice. Make a large batch at one time and pop then into your oven for one-two hours on low heat. The resulting crunchy chips are delicious and nutritious.
Apples and bananas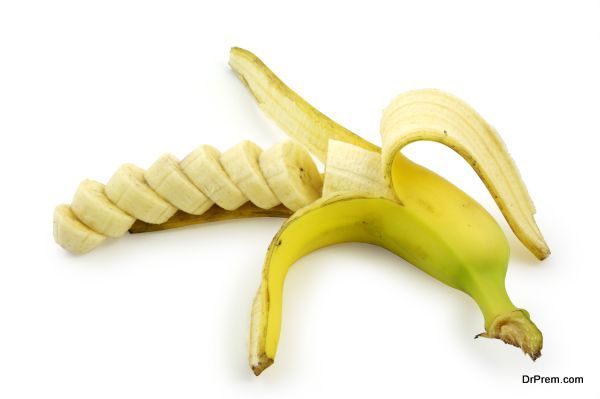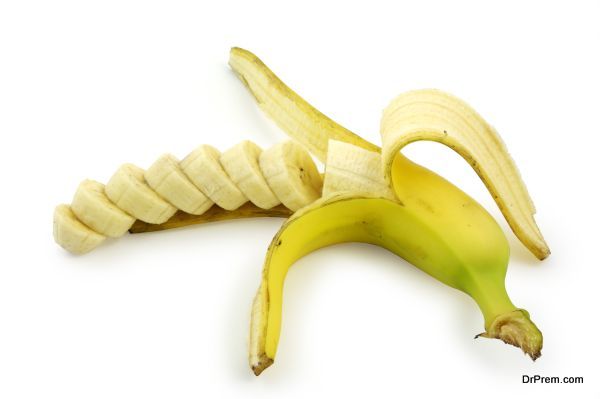 As the old saying goes, you can't go wrong with apples and or bananas. Bite into an apple and eat a banana to curb those hunger pangs. Or slice the apple or apples and pack into a lunchbox you can carry with you. This is one of the best healthy snack ideas for work.
You might be wondering why we have written about just these two fruits – it's because you can grab these fruits as you go, no need to cut or peel them. You can, of course, cut your favorite fruits and make a yummy fruit salad to eat later.
Guacamole and red bell pepper
All the varieties of bell peppers like red, yellow and green are high in antioxidants but red peppers have the highest antioxidants, such as capsanthin, quercitin and beta carotene. They have a high content of vitamin C too, and a combination of red capsicum and guacamole is simply amazing! This healthy snacks ideas is especially tasty for those who love guacamole.
Eggs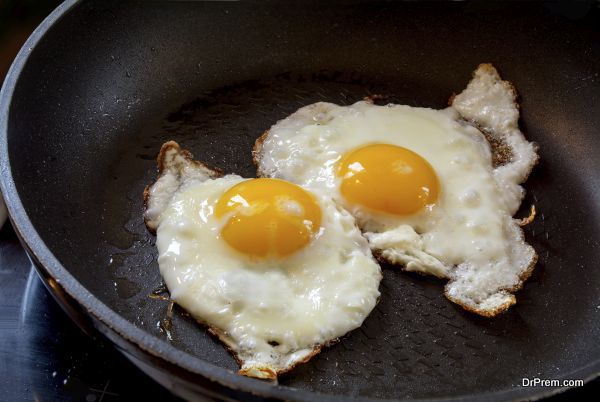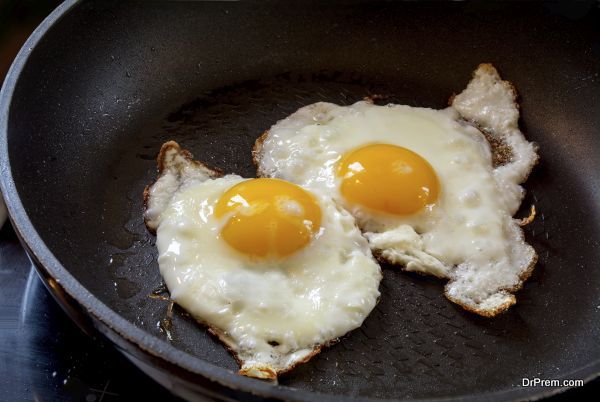 For an egg lover like yours truly, it's a favorite snack, which packs carbs and proteins. It's one of the best healthy snacks options which can be also carried everywhere, even to work. If you're going on a long journey by road, with kids in tow, boiled eggs are fulfilling and tasty. Sprinkle some salt and pepper on it to make the easiest snack ever.
Tip: mash the boiled eggs and use the mash as a sandwich spread for multigrain bread.
Celery sticks and salsa dip
Celery is always on nutritionist's lists, as it so healthy. It can reduce inflammation and some studies have shown that it prevents cancer. You can just much on a celery stick, and make this best healthy snacks options yummier by dipping in a salsa dip. Salsa dips are low on calories, which is why we prefer them to other calorie-rich dips.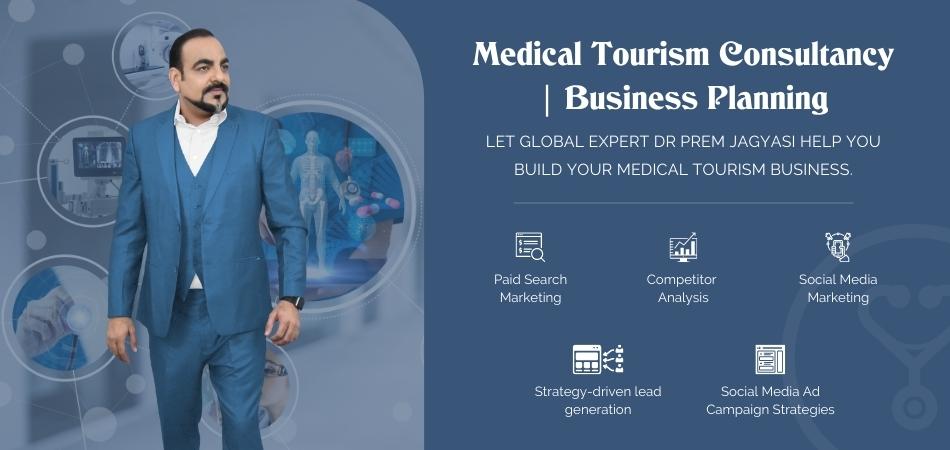 Multi-grain bread and yogurt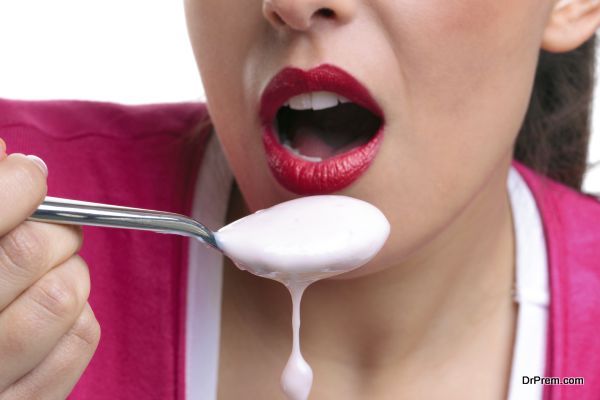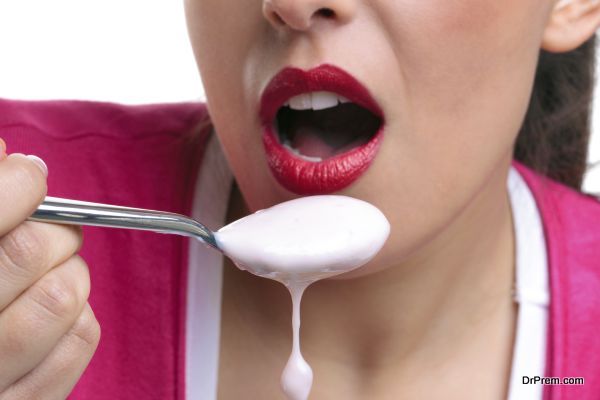 Multi-grain bread is better than other kinds of bread. Spread some yogurt on it in place of butter, cheese and mayo. You might find it tastes better with salt and pepper.
Salad platter
Always have some cucumber, carrots, peas (in season) in your fridge. Cut carrots and cucumber into cubes, add some capers and oregano and enjoy your healthy veggies.
Fruit smoothie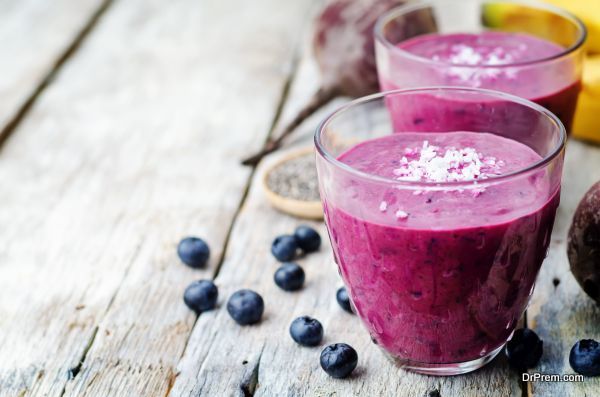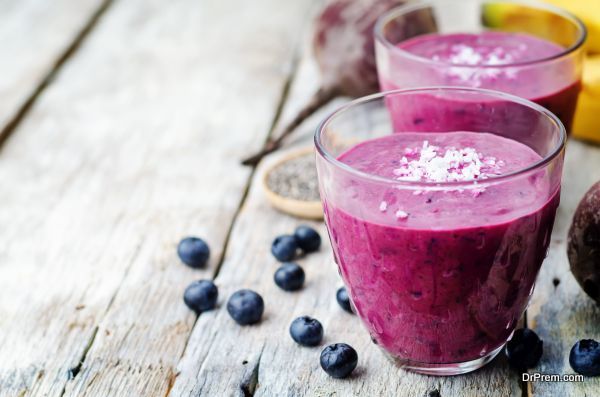 We all love eating fruits, and there are so many variants and recipes with fruits. Just thinking of this makes can make anybody's mouth water. Adults and kids just love this fruit smoothie made from watermelon, banana, strawberries, ice and water. This smoothie has just the right amount of fruits in there to help you fight hunger.
Delicious yogurt dessert with fruits
Yogurt is one of the healthiest foods around. It contains calcium and a host of vitamins. Into a cup of yogurt, add a natural sweetener or jaggery, add some pieces of apple and banana and some pomegranate seeds. You can do without the sweetener too, if you don't have a sweet tooth. The natural sweetness of the fruits makes the fruit salad delicious.
Oatmeal pancakes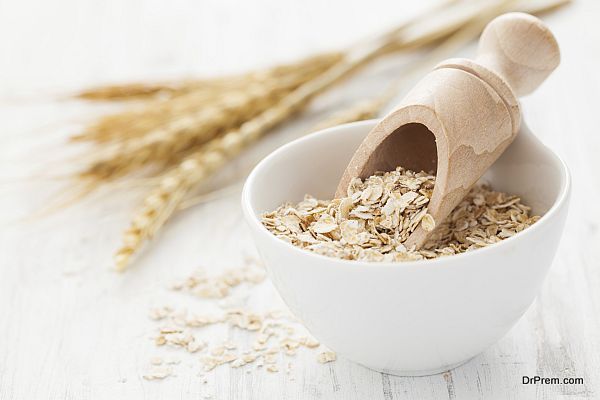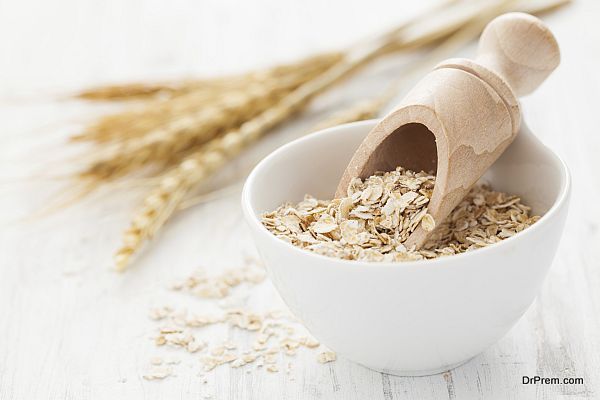 To make one – two pancakes, you need 2 tablespoons oat flour, 2 tablespoons organic honey and one egg. Mix all the ingredients into a smooth paste. In a non-stick pan, heat some oil on low heat. Then add enough mixture to make one pancake. Cook well on both sides, but turn it around frequently so that it doesn't burn.
Roasted chickpeas
Another best healthy snacks options is munching on roasted chickpeas. A crunchy snack, it contains a lot of fiber and protein, so just a little of these chickpeas makes you feel full for a long time. Cut some onions, tomatoes, cucumber and garnish with salt and other spices. It's one of the easiest healthy snacks to make.
Cucumber slices dipped in hummus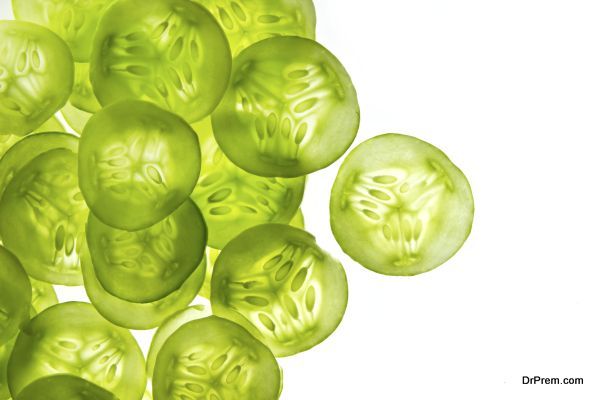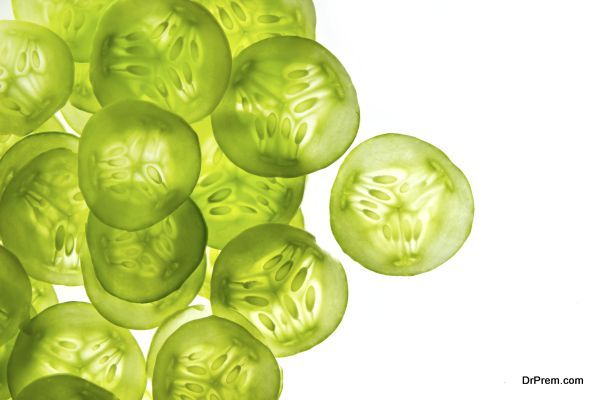 A bowl of sliced cucumbers dipped in hummus is a very healthy snack. Hummus is made of chickpeas, garlic and olive oil, all of which are good for health. Cucumber contains a compound, which might have anti-cancer effects. Have this healthy food to stay fit.
Homemade garlic bread
When you have no time, you can't be very choosy. That's why, instead of making your own bread, buy some nutritious, chemical free multi-grain bread. Then peel some garlic cloves. Toast the bread, and while it's still hot, rub the garlic cloves on them. Totally healthy snack, without any butter or cheese require. It's a best healthy snacks options which you can make in minutes at home.
With so many options for healthy snacks, you'll never go hungry again. Prepare these snacks before you start working, or going out and have a great, homemade healthy snack whenever you want to. For those who are looking for tips to stay healthy at work, eating healthy snacks is one such solution.