Tea Tree Oil: The Ultimate Solution to cure Acne Problems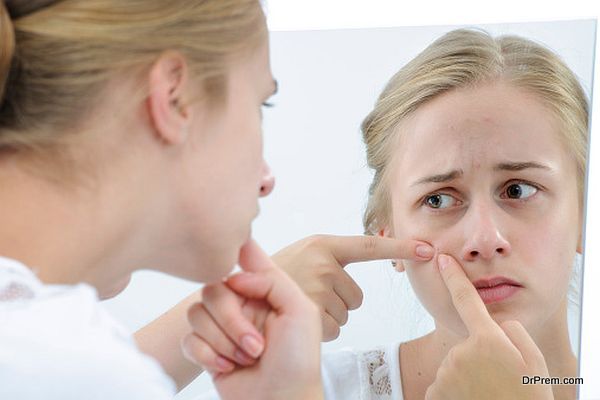 Of all the skin associated problems acne is according to me the worst. They not only harm the face but also ruin the self-confidence of a person, especially a girl. Although there are various forms of treatments available to get rid of this problem, they might end up resulting in certain side effects and skin irritation. One of the most natural and safe way to deal with acne involves the use of tea tree oil, which effectively treats acne. Read more to know how…
Tea tree oil derives from paper bark tree, the native Australian plant, has been in use since ancient times for its healing and antiseptic properties.
Tea tree oil as already mentioned is known for its antibacterial properties as it can inhibit the various natural bacteria from growing on the skin. This way it effectively prevents blemishes and acne marks. In people who are likely to suffer from irritation and rashes due to sensitive skin, tea tree oil treatment is found to be very helpful in particular. Although it appears to work slowly, tea tree oil works gently and does not trigger any side effects especially on sensitive skin.
A very simple DIY tea tree oil treatment can be done by mixing 5 ml pure tea tree oil with 95 ml water and applying on the entire face especially on the problem zone. This should be followed by applying a moisturizer or hydrating cream since tea tree oil dries the skin out. Other tea tree oil products that are found to be effective are –
ARCONA Tea Tree Mask that contains salicylic acid and exfoliates the skin
Molton Brown Skin-Clear Jade Face Exfoliator, which enhances the skin's texture and
Celazome O-PLEX Target that contains tea tree oil an sulfur that reduces bacterial overgrowth.
While using tea tree oil it is better to be cautious to avoid any unwanted effects. First, it should always be used in diluted form as concentrated oil may cause irritation and redness. The eye contour should be avoided while applying the oil and eyes should be rinsed if it comes in contact with them.
Although tea tree oil is suitable for most skin types it may still trigger some mild side effects like redness of skin and dryness. In addition, tea tree oil is strictly prohibited for pregnant women and lactating mothers. You should always check the oil's effect by first applying it on a small skin patch and never intake it orally.
Tea tree oil is easily available at any drug store is the form of essential oil and is also found as an ingredient in numerous skin care products such as cleansers, creams, face wipes etc.
Summary:
Tea tree oil is a safe natural way to deal with acne and revitalize your skin to make it radiant and fresh. All you need to do is to carefully use the oil and see the miracles for yourself.