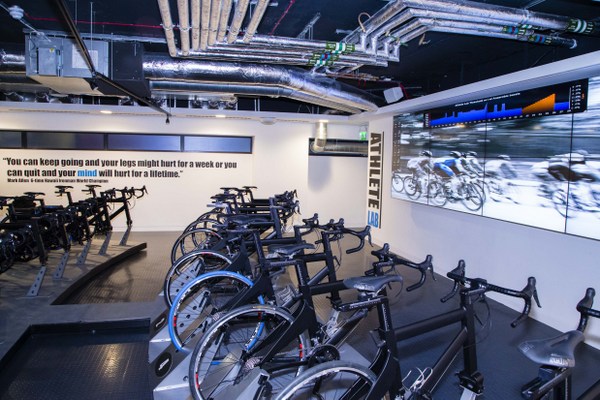 Working in the heart of London has many advantages. But one thing that City workers have justifiably been envious about in the past is the ease of access that suburban and regional colleagues have to pursuing sport. Executives in Glasgow for example can leave their city centre office and be at one of many golf courses within 20 minutes, whereas the London businessperson invariably as quite a lengthy slog to get from desk to fairway. Thankfully a number of businesses have recognised that the London business community has the same passion for sport as everyone else, and have delivered some fantastic centrally located options – Urban Golf, Play On Sports and Athlete Lab to name a few of them.
It's said that many business deals are done on the golf course, but taking most of the day out to actually get to a golf course is not the most business savvy move. Getting to Urban Golf could not be more convenient, with three locations across London – High Street Kensington, Soho and Smithfield. Each of these indoor golfing venues feature state of the art Aboutgolf simulators, which promise improved accuracy and better game play than others as well as stunning graphics. And these graphics will transport you to your choice of over 60 championship courses – without leaving London you can be in St Andrews or Myrtle Beach in the blink of an eye. Urban Golf also offers club fitting and golf lessons, and proudly states that there is no dress code – so you needn't return to the office in your plus fours.
Play On Sports in Wood Wharf, just a few minutes from Canary Wharf tube station, offers indoor opportunities for a number of sports, and it certainly takes its cricket seriously. Courts can be easily booked online, allowing you to arrange a casual game for you and your workmates, but you can also get involved by joining one of their leagues. For your league fee not only do you get the use of all the equipment, you can use a helpful online team management tool. Getting involved in a league could be an invaluable team builder for your workplace, as well as fulfilling your sporting needs. And Play On Sports is well equipped with amenities including changing and showering facilities and a fully licenced bar and kitchen.
There is nothing to stop one cycling in London, but consider the disadvantages of city riding if you are a professional cyclist: sharing the roads with thousands of cars and the cycle lanes with many novice cyclists; having to cart your bike in on public transport if you're commuting from outside the city. There's a much more painless way in which to get your cycling fix – join Athlete Labon Cannon Street. This unique new indoor cycling facility uses Adjustabikes – stationary but real road bikes with proper groupsets and cranks, giving you a realistic road biking experience indoors. It's also safer than London's open roads and there's no need to bring your bike.