Why pumpkin peel facial is a better choice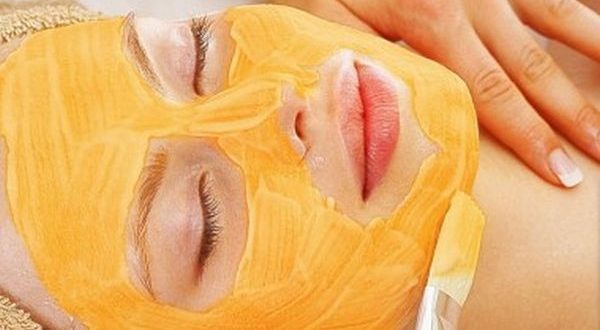 Peel facial treatments are absolutely in these days. Women visit beauty parlors and take these treatments to get a flawless skin. However, it is always better to take natural peel treatments and avoid the chemical ones. One of the best natural peel treatments available is the pumpkin peel facial. It is extremely soothing, gentle, natural and safe, and advantageous.
Pumpkin is a huge store of Vitamin A, C, zinc, potassium, anti-oxidants, and Beta-Carotene, which makes it a great free radical fighter. Pumpkin has some superb age reversal nutrients.
The natural enzymes and hydroxyl acids in pumpkin exfoliates and evens your skin tone. All these reasons have made pumpkin peel facial the most sought after beauty treatment these days.
Benefits of pumpkin peel facial treatment:
A pumpkin peel facial treatment has various benefits, some of which are as follows:
Hydrates your skin
Its superior exfoliation helps removing dead skin cells
Improves the texture of skin, make it look healthy, and nourished
Evens the skin tone and gives you a fabulous glowing skin
Cures pigmentation and acne problems, while reduces the blemishes and pimple spots
Increases the speed of cell renewal process
Lifts wrinkles and fine lines and makes your skin years younger
Lightens the color of facial hair
Following are the various recipes of a pumpkin peel facial. Read on:
Mix two tablespoons of pumpkin puree with 1/2 teaspoon raw honey and 1-tablespoon plain yogurt or olive oil. Mix the ingredients properly. With the help of a soft cosmetic brush, apply the mixture on your face and leave it for ten minutes. Then wash your face with warm water.
Mix two teaspoons pumpkin with 1/4 teaspoon milk and 1/2 teaspoon honey. Combine the ingredients; apply to the skin and leave on for 10 to 15 minutes. Wash with warm water. This combination can make your skin dry, so use a moisturizer after the entire procedure.
Mix 3 tablespoons of canned pumpkin puree in a bit of brown sugar, 1 teaspoon of honey, 1 teaspoon of lemon juice, 1 teaspoon of lactic acid cream and a little bit of cinnamon powder. Mix well, apply to the skin, leave on for 20 minutes, and rinse with warm water. This mask reduces fine lines and leaves the skin soft. It is a great anti ageing formula.
Summary:
Pumpkin peel facial truly has some remarkable features that make your skin look at its best all the times.