Natural remedies to fight skin darkening around lips and chin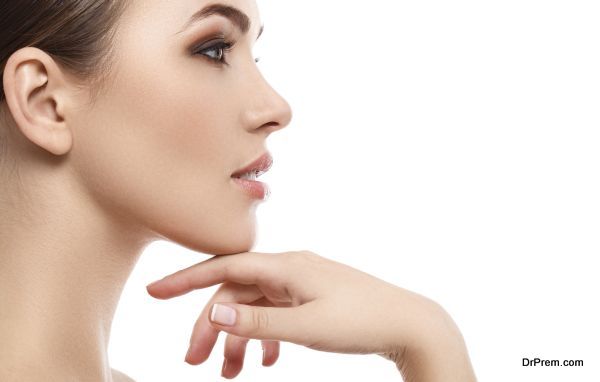 Black spots and darkness around lips and chin is one dermatological woe that troubles both men and women. The discoloration is due to the uneven distribution of skin pigment Melanin, and this condition is harmless except for the beauty issues. In rarest cases, the discoloration increases and it is when this situation can be harmful as well.
A wide assortment of medicines and beauty treatments claim to take away such discoloration issues that appear around the chin and lips. However, there is no need to use them when you can use some very effective and harmless natural remedies. Scroll through to find the best natural remedies that cure skin discoloration around lips and chin:
Avoid too much of direct sunlight
Sunlight is good for our skin but too much exposure to it is bad. Make sure you apply a sunscreen having SPF factor 30 whenever you go out in the sun. Titanium, avobenzone, and zinc in sunscreen lotions help block harmful UVA and UVB rays.
Lemon and Olive Oil
Lemon is a superb natural bleaching agent, so it helps lighten black spots and discoloration that takes place around lips and chin. Olive oil is a very effective moisturizer, so if the discoloration is a cause of dryness then olive oil moisturizes the skin well and takes away darkness and leaves back a fair skin. If you mix both these products, they make the skin fair and take away dryness and discoloration.
Egg white, Honey, and Lemon Juice

Mix one egg white in equal portions of lemon and honey. Wash your face and pat dry, now apply the mixture on the affected areas and let it be there for fifteen minutes. Repeat this formula once every week and you will see discoloration vanish in some time.
Oatmeal Scrub
To make oatmeal scrub you require one tomato, curd, and one spoon oatmeal. Wash your face, scrub the mixture over affected areas for good five minutes, and then leave it there for another ten minutes. This superb formula fights skin discoloration pretty well.
Potato Juice
Potatoes are some of the best natural skin whitening agents. You just have to cut potato slices and put them over affected area for 15-20 minutes. You can also rub slices on the dark patches and then wash it with water.
Orange peel and curd
Crush orange peel and then mix it in curd. Apply the mixture over dark patches and massage it into your skin for some time. Then leave the mixture as it is on your face for some time and then wash. This mixture is very effective; as it hides scars and reduce pigmentation, eventually eliminating it form the skin.
Cucumber and limejuice
Grate cucumber and prepare a mixture with limejuice. Apply this mixture over discolored skin around your lips, chin for good twenty minutes, and then rinse it off with warm water. This home remedy is one of the best home remedies that not only eliminates skin discoloration but also wrinkles and fine lines around mouth.
Coconut oil and walnut powder
Exfoliation is an effective tool that takes away dark skin patches. Coconut oil and walnut powder make an extremely helpful exfoliator that helps diminishing black spots around mouth. Make a paste with coconut oil and walnut powder and apply it on the spots, and the rinse with cold water and rose water.
Discoloration around the mouth is a result of increased or uneven pigmentation that has many reasons. One can get rid of this skin discoloration by using a number of natural beauty products and tips.