Medical tourism and Alzheimer's care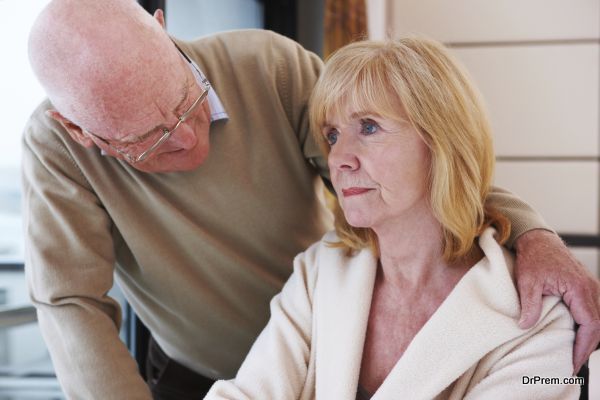 <![CDATA[It isn't easy to see the pain of people you love the most. Seeing your very own people suffer in the wake of Alzheimer's is rather a sad version of things. It becomes all the more troubling when you are a resident of a places where the cost of treatment is very high. However, there is a ray of hope. Medical tourism industry has evolved as a very effective measure for taking care of the Alzheimer patients. Popular medical tourism destinations like Thailand attract patients who suffer from Alzheimer. These destinations are known to offer effective healthcare services at inexpensive rates, ensuring the well-being of the patients.
West requires and others respond
It is a known fact that the cost of treatments in the West escalating every single day, and is yet another known fact that the number of patients with Alzheimer's are also increasing constantly. The relatives of such patients are finding themselves in terrible situations to keep up with the medical requirements of patient. Developing nations have taken advantage of this situation and added to the profitability channel of the medical tourism industry.
These nations offer to ensure the well-being of Alzheimer's patients. Medical centers in the developing nations provide all the necessary health care treatments and facilities of stay, to the patients. This brings in a sense of relief to the relatives as well. The cost of these services is too low in comparison to the West, alluring patients from West to avail treatment in the developing nations. Germany, Switzerland, America etc are sending their Alzheimer's patients to nations like the Philippines, where care can be afforded to American patients for $1500 to $3500 a month.
Increasing number of guest homes
Medical tourism industry has opened up avenues for people to earn. In lieu of offering services to the patients suffering from Alzheimer's, people have started running guests homes for the same. There has been a significant increase in the number of such guest homes. It is understood that Alzheimer patients tend to do better in an alien setting in comparison to a familiar one, where they are subject to past memories. This has been the biggest motivator for the medical tourism industry to offer such services that were indeed the need for the hour.
Better prospects of personal care
Developing nations often add the element of more personalized care in order to keep their industry running and earning edge over the other destinations. This much more personalized care is an additional factor that helps in treating the patient.
Summary
With the increase in number of Alzheimer's patients around the world, medical tourism industry has opened prospects for developing nations, offering to provide healthcare services at lower costs for these patients.]]>