In a recent survey published by Dr. Prem Jagyasi, 35 countries were recognised as healthcare tourism providers. – AME, Zawya, Trade Arabia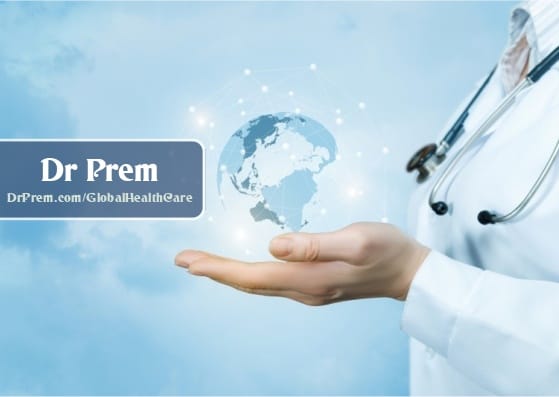 <![CDATA[
Arabian Travel Market offers medical tourism focus
With a boom in medical tourism, Arabian Travel Market dedicates pavilions toaccommodate surge in demand
Arabian Travel Market, the leading travel exhibition in the Middle East, hasrevealed its plan to introduce a dedicated pavilion for the medical tourismsector at the 2011 show (May 2-5), initiatives that are supported by therise in healthcare travel.
According to consultants McKinsey and Company, global healthcare tourismwill be worth $100 billion by 2012. In a recent survey published by Dr. PremJagyasi, 35 countries were recognised as healthcare tourism providers ofwhich the UAE came eleventh, India came out on top with Thailand andSingapore second and third respectively.
Services typically sought by travelers include elective procedures as wellas complex specialised surgeries such as joint replacement, cardiac surgery,dental surgery and cosmetic surgery. However, virtually every type of healthcare, including psychiatry, alternative treatments, convalescent care areavailable.
Many healthcare professionals have agreed that price is driving much of thisfledgling industry sector. According to the University of Delaware in theUS, the cost of surgery in India, Thailand or South Africa can be one-tenthof what it is in the United States or Western Europe. For example aheart-valve replacement that would cost $200,000 or more in the US, costsaround $10,000 in India, including a round-trip airfare and hotelaccommodation. Cosmetic surgery savings are even greater.
With the development of the 435 acre Dubai Healthcare CityDubai HealthcareCity
The UAE is positioning itself as the regional centre of excellence, ratherthan trying to compete with lower cost destinations such as Thailand andIndia. "The UAE is clearly promoting itself as a quality destination for medicaltourism," said Mark Walsh, Group Exhibition Director, Arabian travel Market.Dubai in particular has invested wisely in healthcare infrastructure.
Over the last few years 14 hospitals have been accredited to JointCommissions International standards in the US, the world's leadingaccreditation organisation. announced recently that it was encouraging local hospitals to adopt adigital 'administration' as a part of a wider quality management initiative.The hospitals could then voluntarily apply to be rated by Electronic MedicalRecord Adoption Model (EMRAN) a US quality rating system.
"This will be a key milestone for Arabian Travel Market. For the first time,specialists and independent agencies will be able to check the pulse of themedical tourism sector," said Walsh. Held under the patronage of His Highness Sheikh Mohammed Bin Rashid AlMaktoum, Vice President and Prime Minister of the UAE, Ruler of Dubai andapproaching its 18th year, the show has grown to become the largest showcaseof its kind in the region and one of the biggest in the world. This year2,236 exhibitors covering more than 20,000 square metres, attracted inexcess of 22,000 visitors.For more information on Arabian Travel Market 2011, please log on towww.arabiantravelmarket.com
Source: Ame Info, Zawya, Trade Arabia
]]>