Global Healthcare Gets a Boost in United States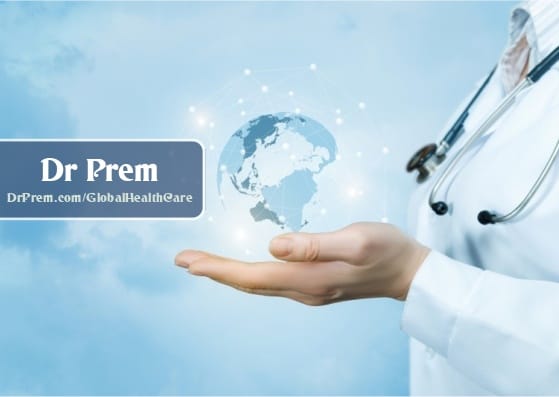 <![CDATA[
DUBAI, UNITED ARAB EMIRATES AND LOS ANGELES,
CALIFORNIA, Oct 19 (MARKET WIRE) —
Many official representatives from health ministries and tourism boards
along with leaders from healthcare – providers, insurance and consultancy
firms are participating to learn and share their knowledge about the
growing opportunities of the new world of global healthcare.
Despite recession and midst of downturn, the congress has succeeded
previous year's results, by gathering almost double participation
including officials, leaders and key stakeholders of global healthcare
industry. Officials from Europe, Middle East, Latin America and Asia are
keeping an eye on the industry trends.
"The global healthcare industry brings much needed solutions to the
patients; they are traveling across the globe, boosting global healthcare
opportunities. This creates significant growth for the industry.
Therefore, it is equivalently important for the congress to remain
focused on developing structure to provide affordable, accessible and
quality healthcare services to the patient for continued growth of the
industry," said Renee-Marie Stephano, President – Medical Tourism
Association (the Non-Profit Organization).
Key topic of congress includes patient safety, accreditation, and quality
of care, managing electronic records, governmental roles, continuity of
care and developing sustainable healthcare clusters for this emerging
industry.
Dr Prem Jagyasi, Chief Strategy Officer of the Medical Tourism
Association and leading Global Healthcare consultant said, "Only one of
its kinds of event in Global Healthcare provides unique opportunity to
industry stakeholders. At one hand it offers networking between official
dignities, health insurers and health providers on other hand participant
learn latest trends, growth strategies and current developments."
"It's the must attend Congress of Global Healthcare, which sets standards
for rest to follow," he added.
Among the key participants includes:
Deputy Minister of Health – South Korea
Deputy Minister of Health – South Africa
Director – Minister's Office, Ministry of Health, UAE
Minister of Health and Minister of Financial Services
Tourism and Development – Cayman Islands
Minister of Tourism and Aviation – Bahamas
Undersecretary of Tourism – Philippines
Minister of Health – Barbados
Minister of Health and Minister of Tourism – Mexico City
Representatives of Insurance Companies – Aetna, CIGNA, Blue Cross Blue
Shield, Swiss Re, Pan American Life Insurance Company, AIG and many more.
Official representatives from US, Canada, UK, France, Germany, Spain,
Thailand, Malaysia, Singapore, South Korea, Philippines, Mexico, India,
UAE, Jordan, Turkey are some of the key participants.
Contacts:
The Medical Tourism Association (MTA)
USA:
Melissa, Sr. Manager
001.561.792.6674
[email protected]
The Medical Tourism Association (MTA)
Dubai:
Dr Prem Jagyasi
Chief Strategy Officer
[email protected]
www.GlobalHealthcareCongress.com
(Click Here to Check Online News)
]]>